Monica & Brady  were pretty much kids when they started dating, They met in 8th grade and Monica had a crush on him alllllll year. He added her on myspace and  started talking on there and AIM everyday after school. A classmate noticed how much they were talking on their profiles and asked if they liked each other and that kinda just put it out there, so he immediately called her and asked her out. They have navigated high school together, learned to drive together, became cat parents, and just went through so many "firsts" and milestones together. 
One weeknight, Brady told Monica he had to run to his parents' house to pick up some tools when actually, he was running out to purchase a ring. They were planning to go on a cruise the following month and he planned to propose on a beach somewhere on a tropical island but as soon as he got home he immediately got down on one knee as asked!! Monica was in so much shock that all she could get out was "no" as in "no way!!" He won't let her live that down and tells everyone that she turned down his proposal haha.
Monica wore her mother's diamond earrings and necklace. She's had them for as long as Monica can remember and they are her go-to event jewelry. She doesn't know this but when Monica was little she used to play in her jewelry box and put them on.
From the Bride "I always knew, but if I had to choose a specific moment… there was a scary incident where I thought I lost him and I couldn't even fathom continuing to live in a world without him in it. That really solidified what I already felt.'
From the Groom: We've been together since middle school, I knew when I couldn't even try to imagine not spending my life with her"
Congratulations Monica & Brady!!! After battling the pandemic and the rescheduling the day finally arrived and wow it couldn't have been more stunning!! A spring wedding dream!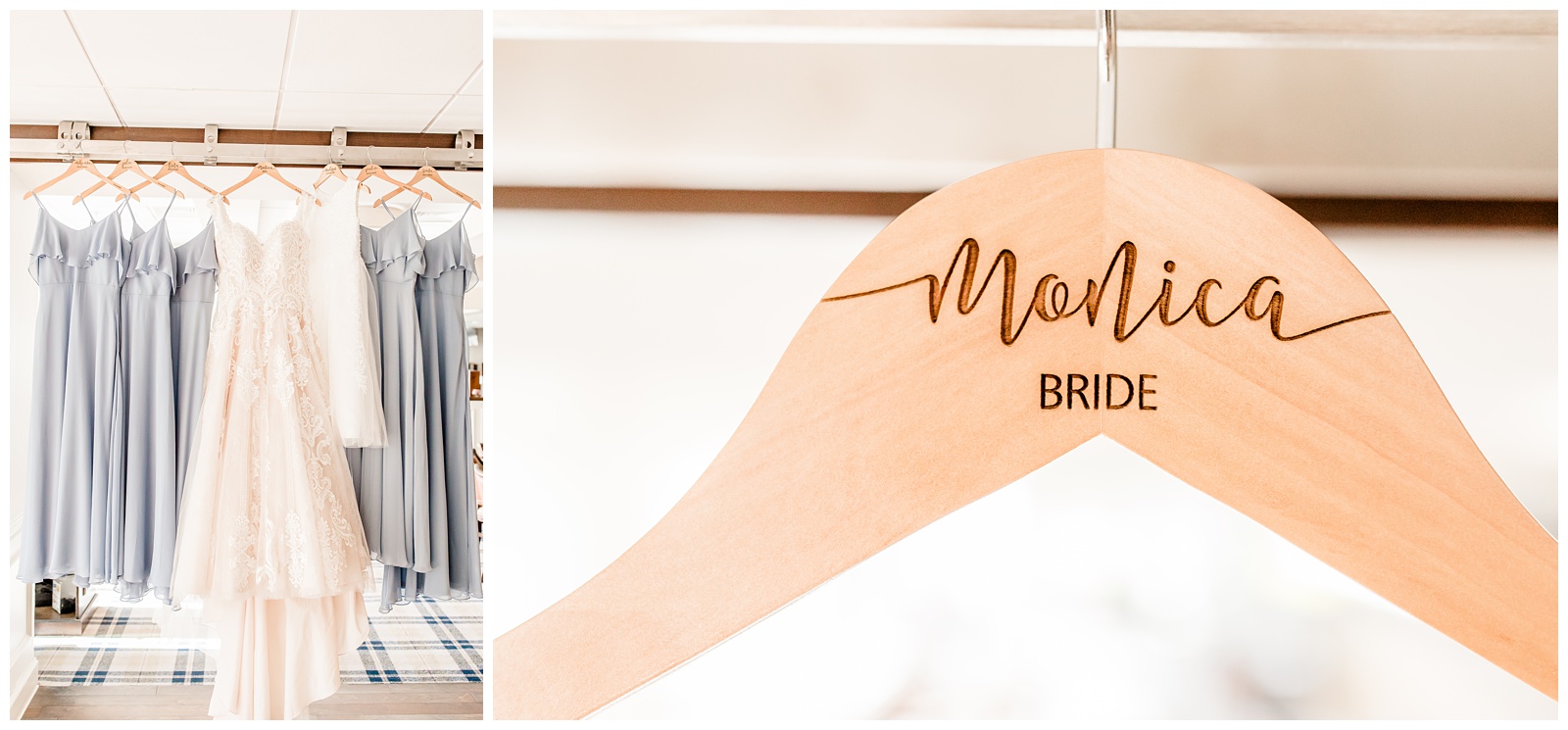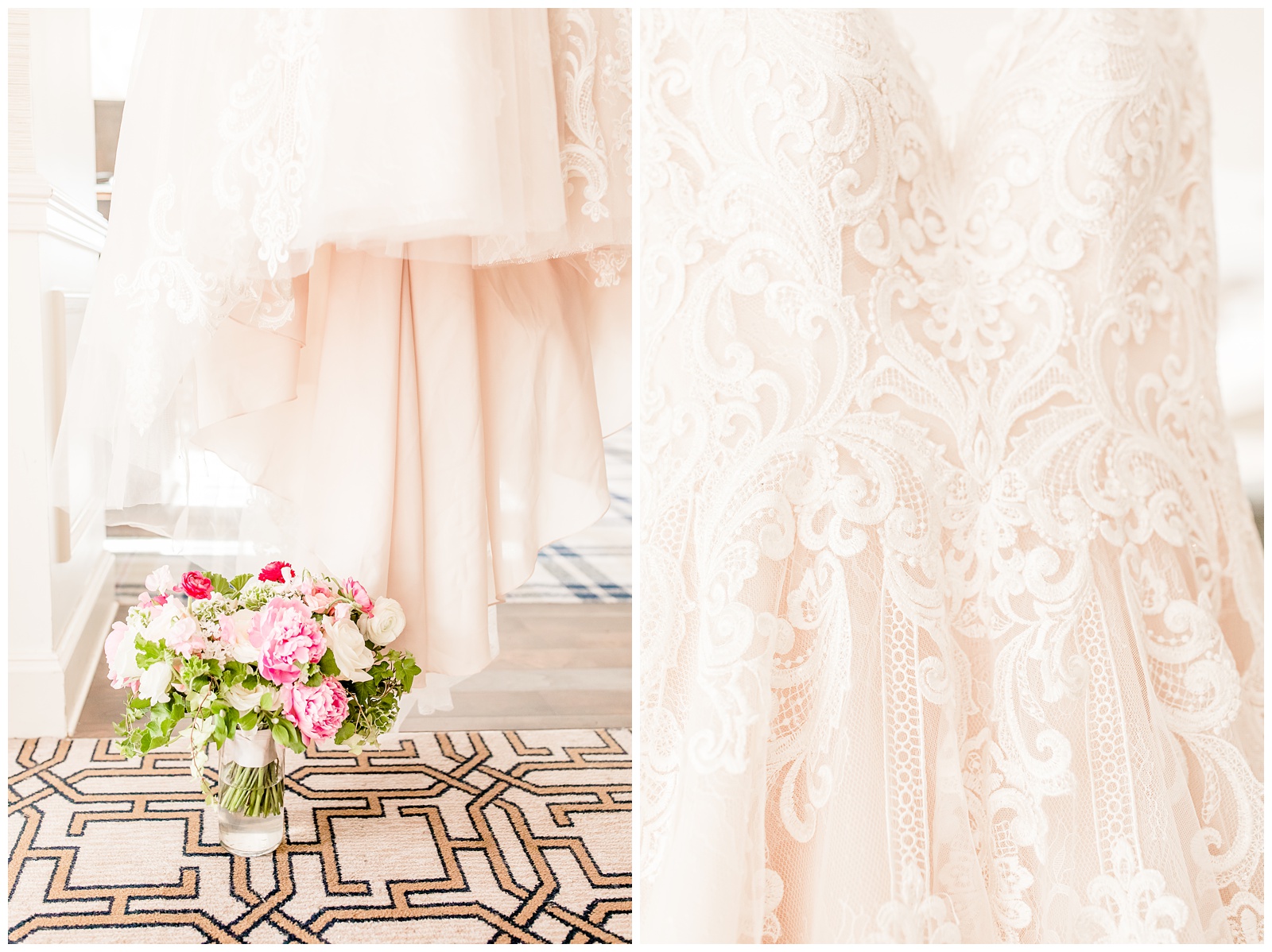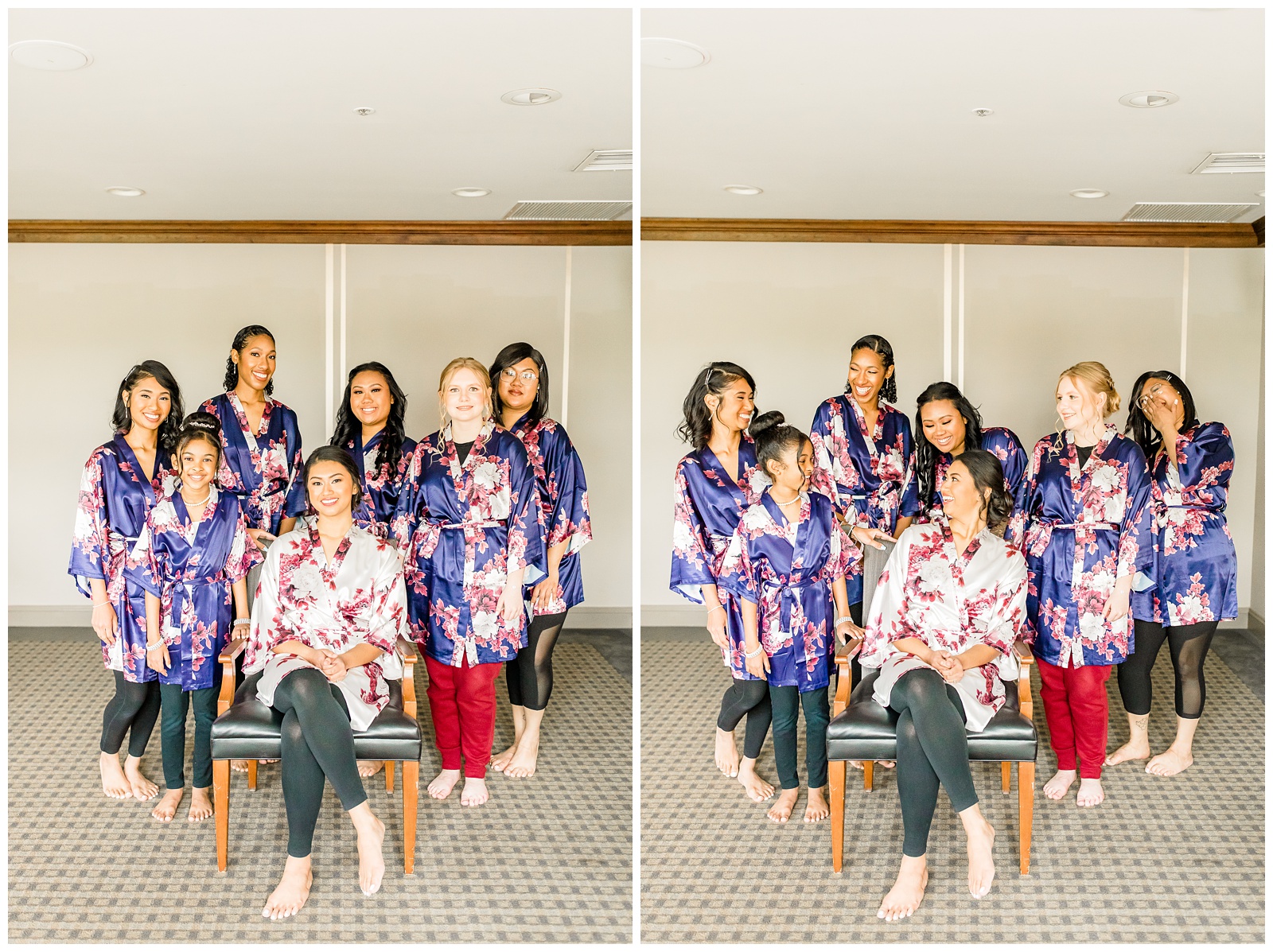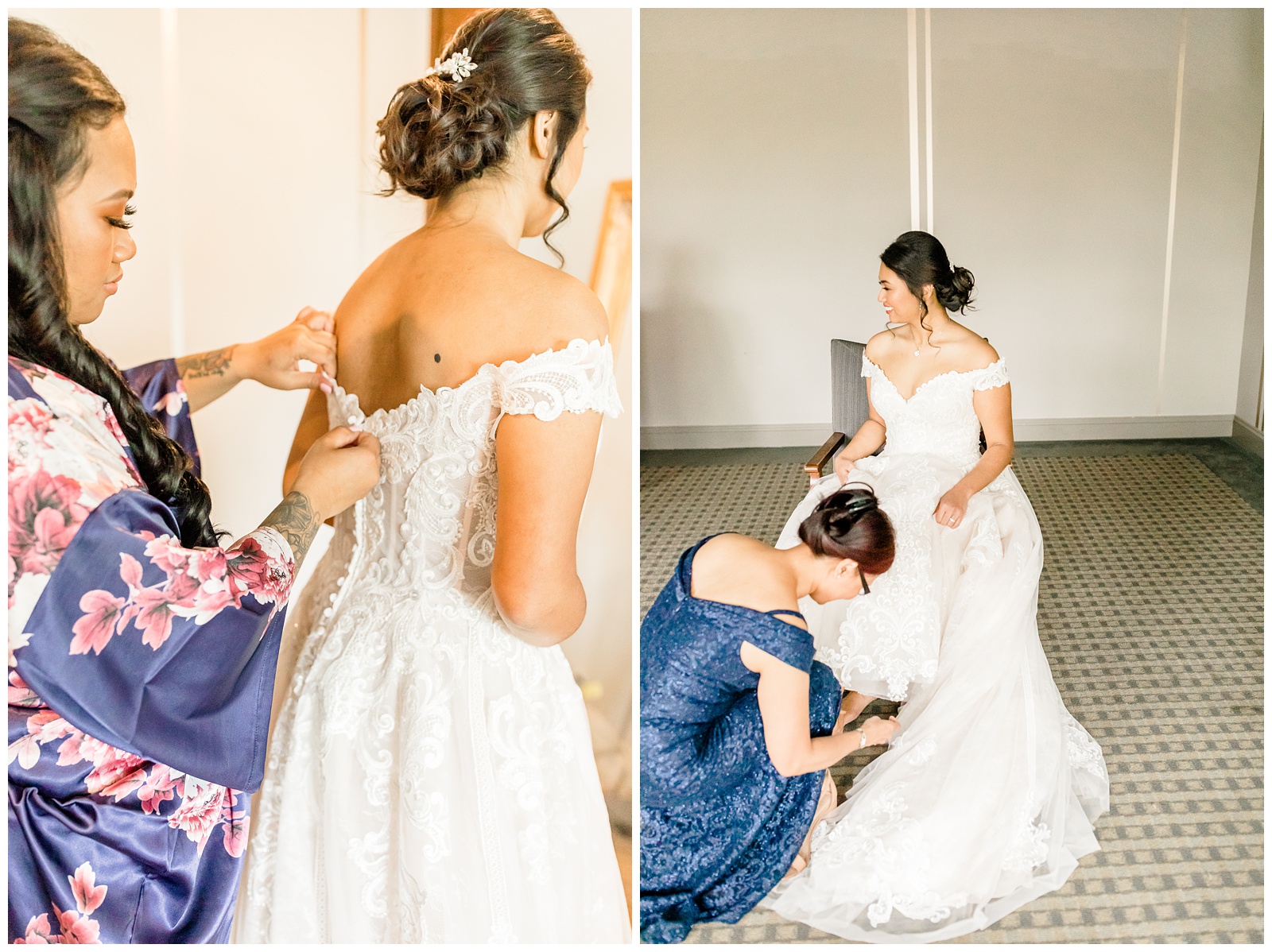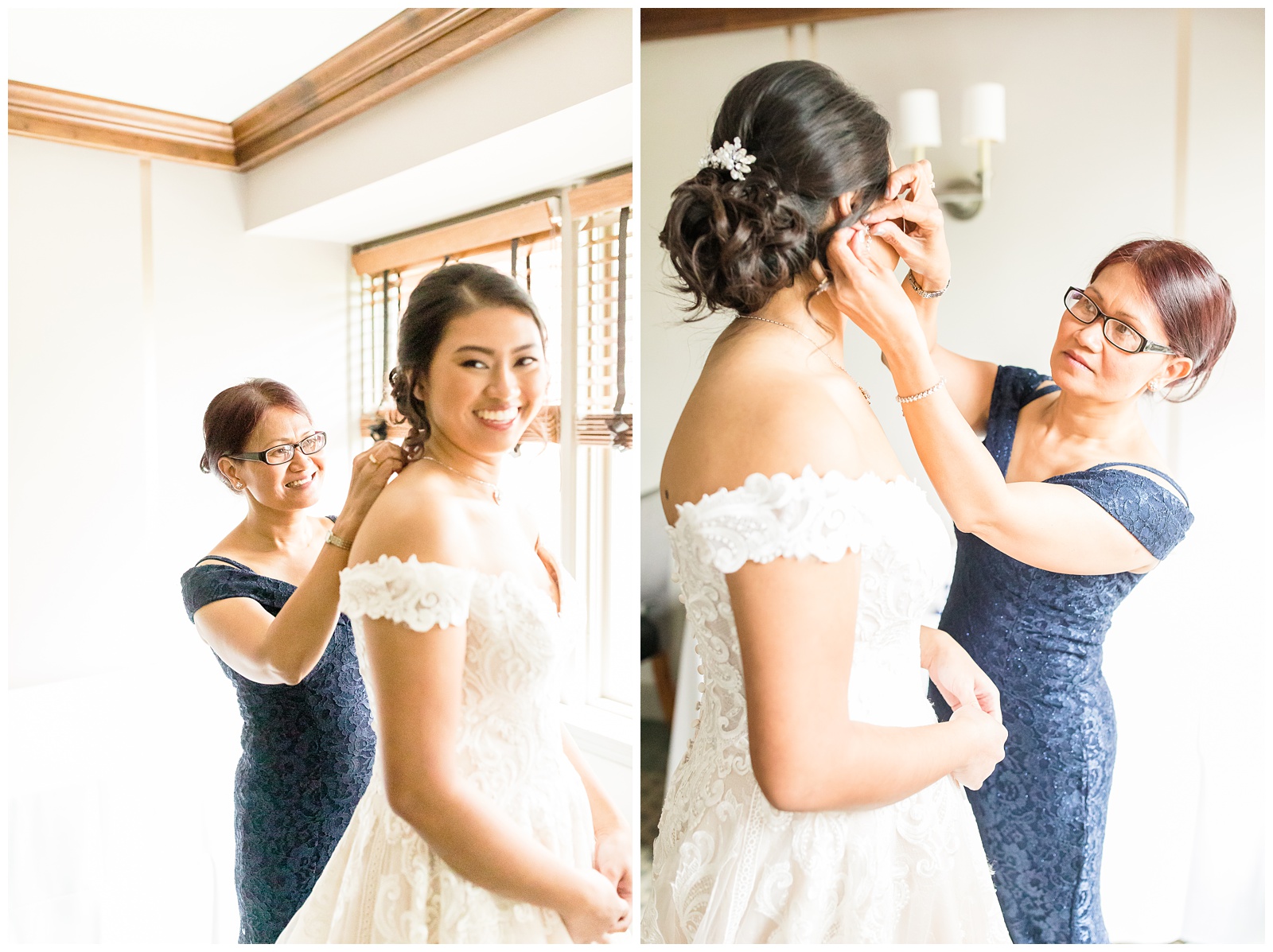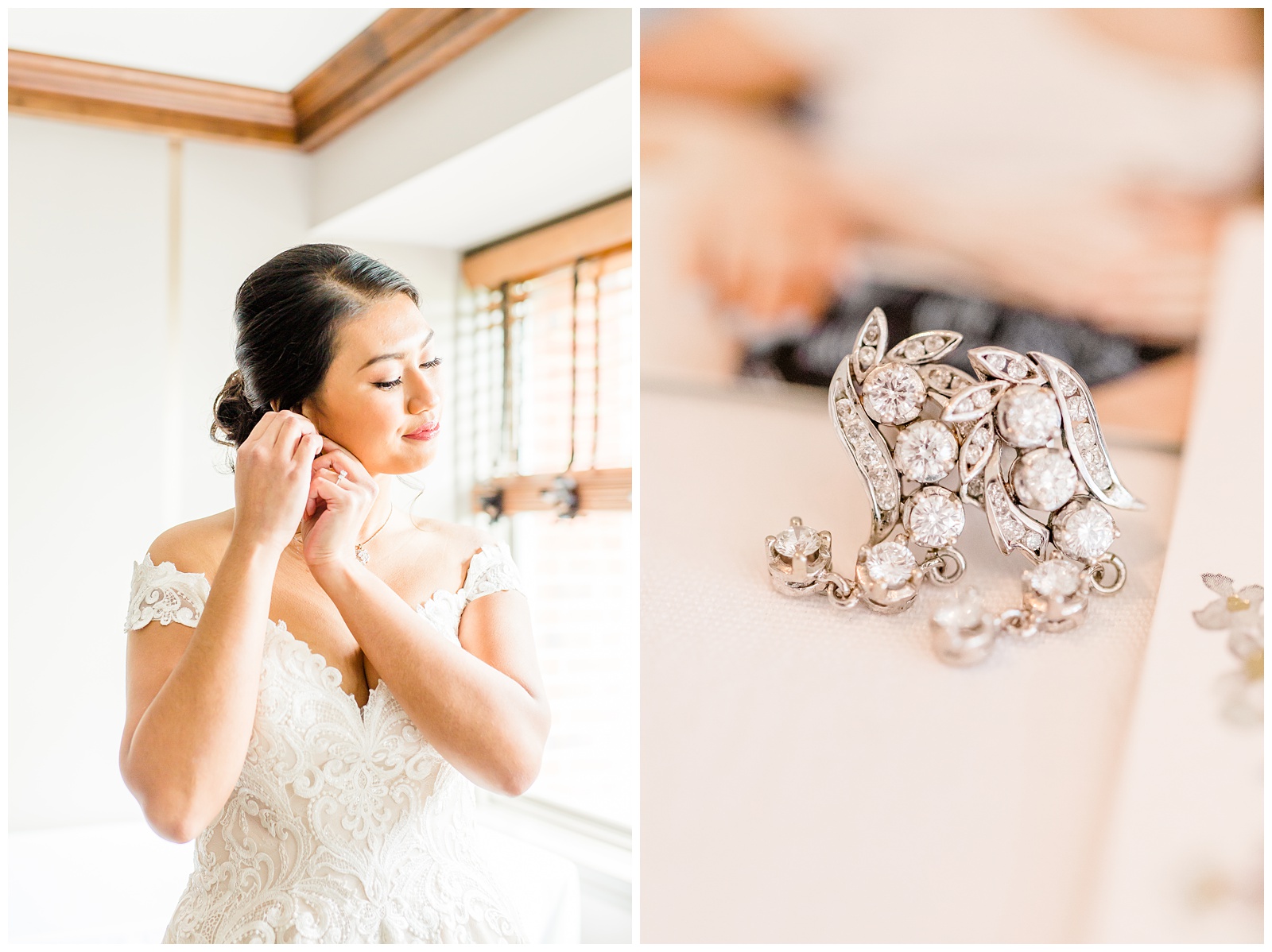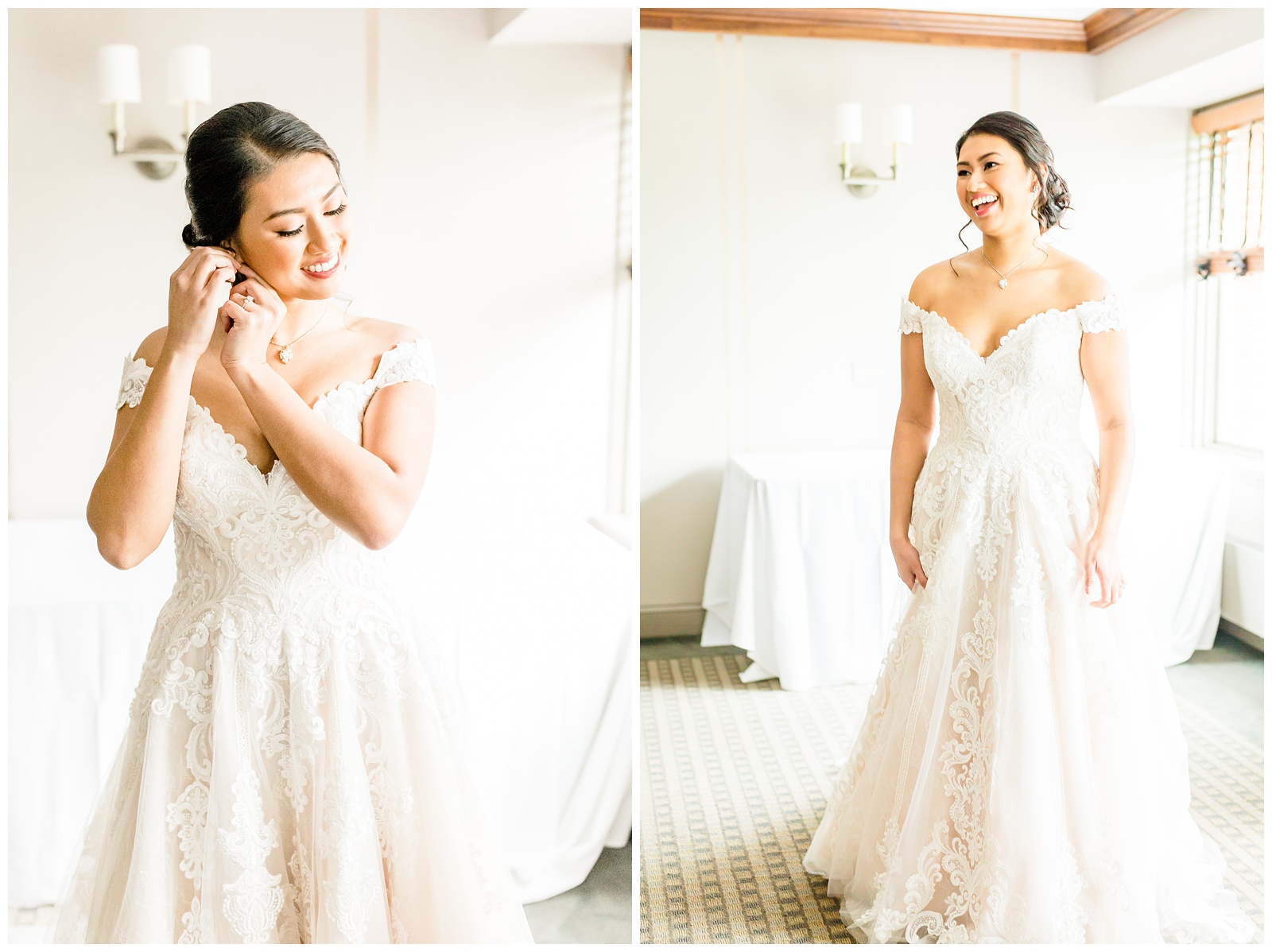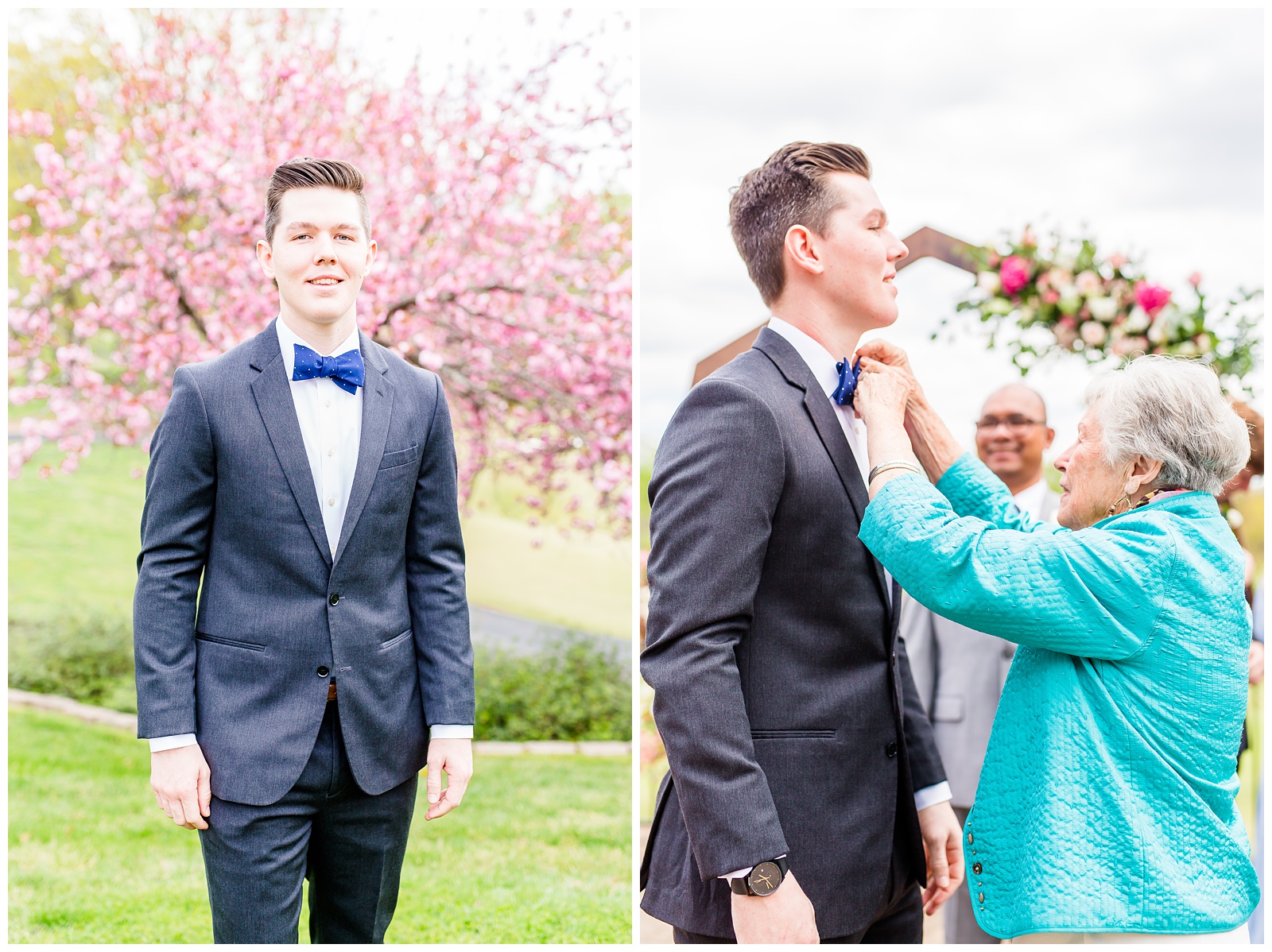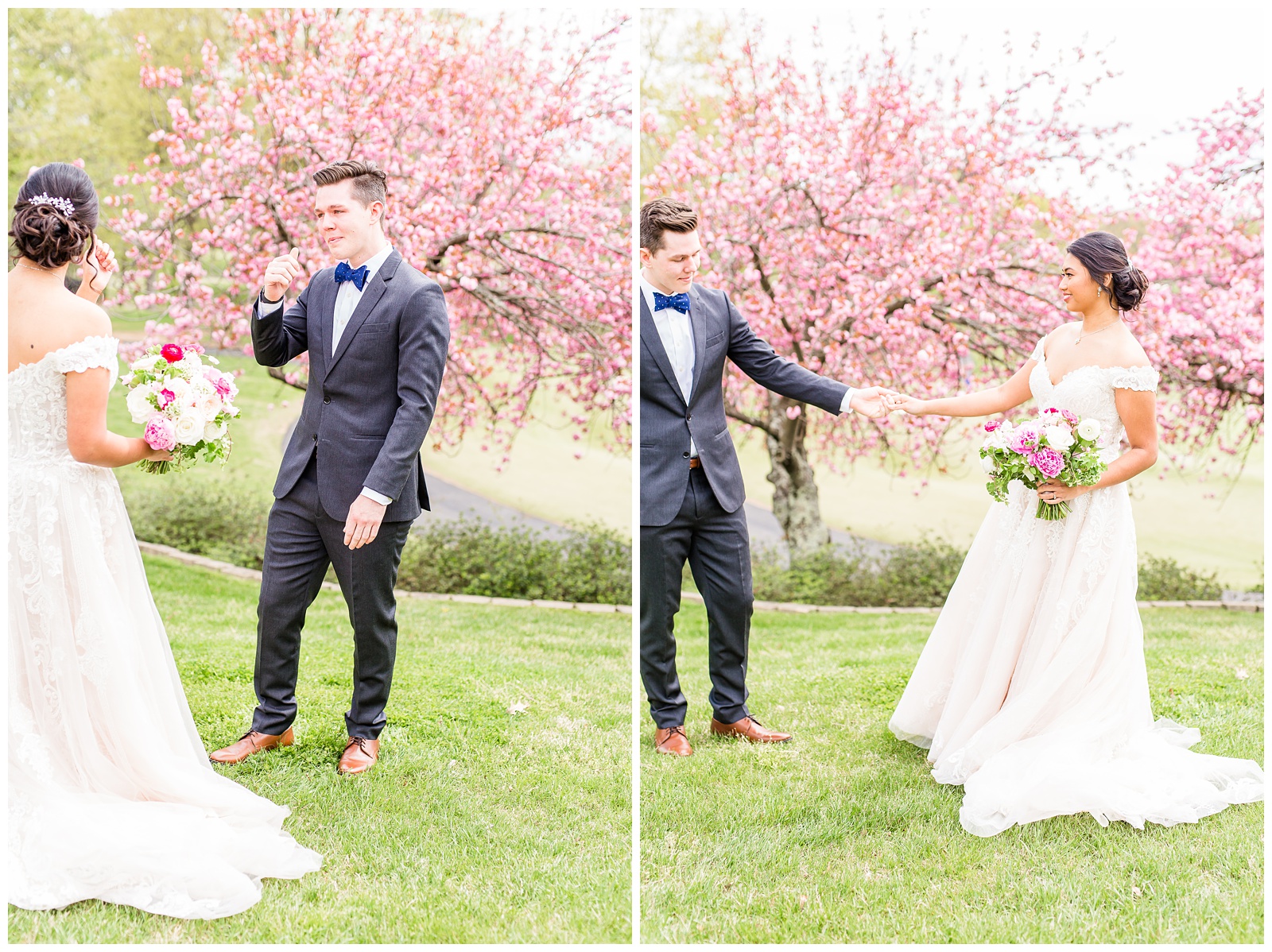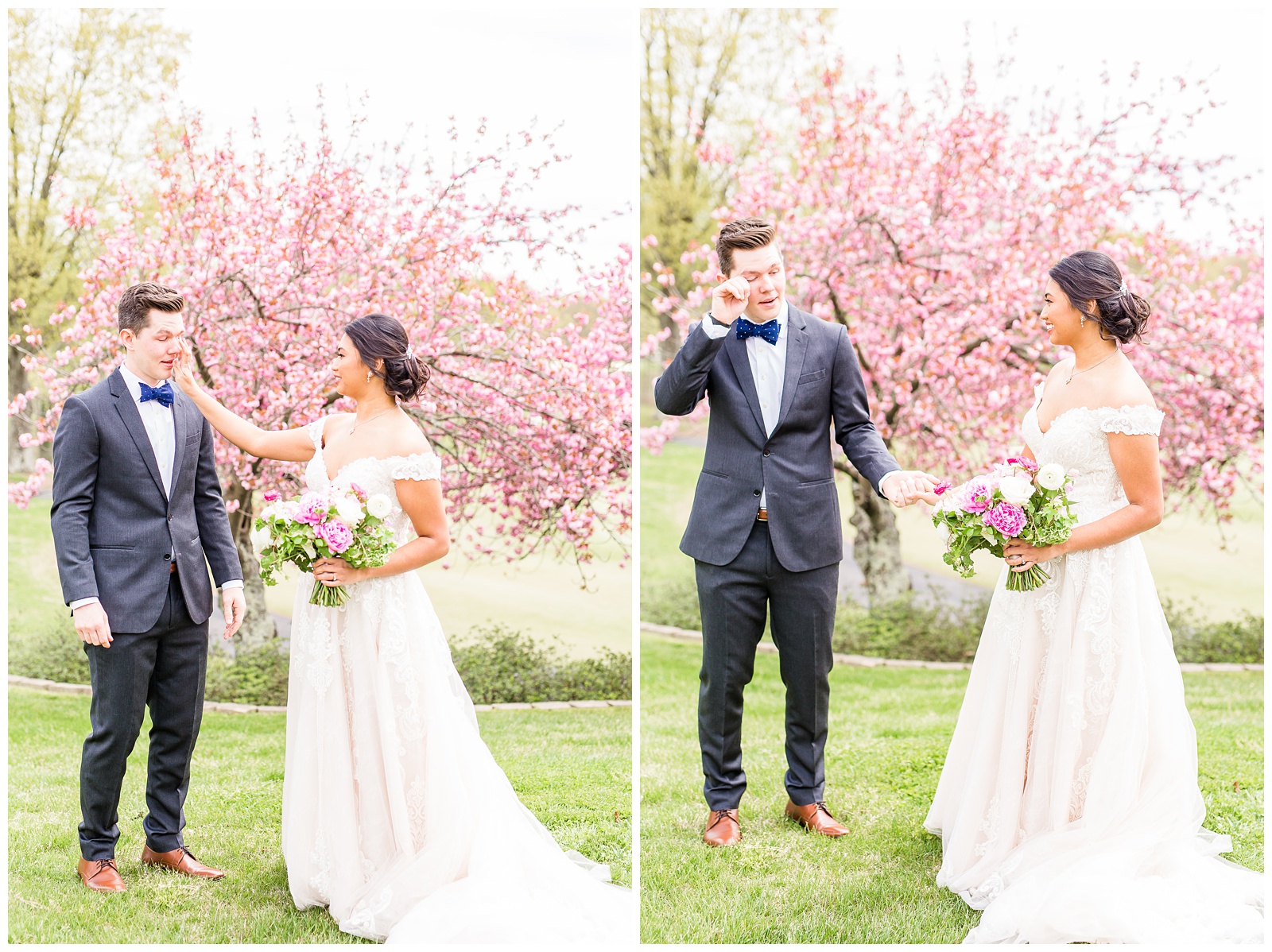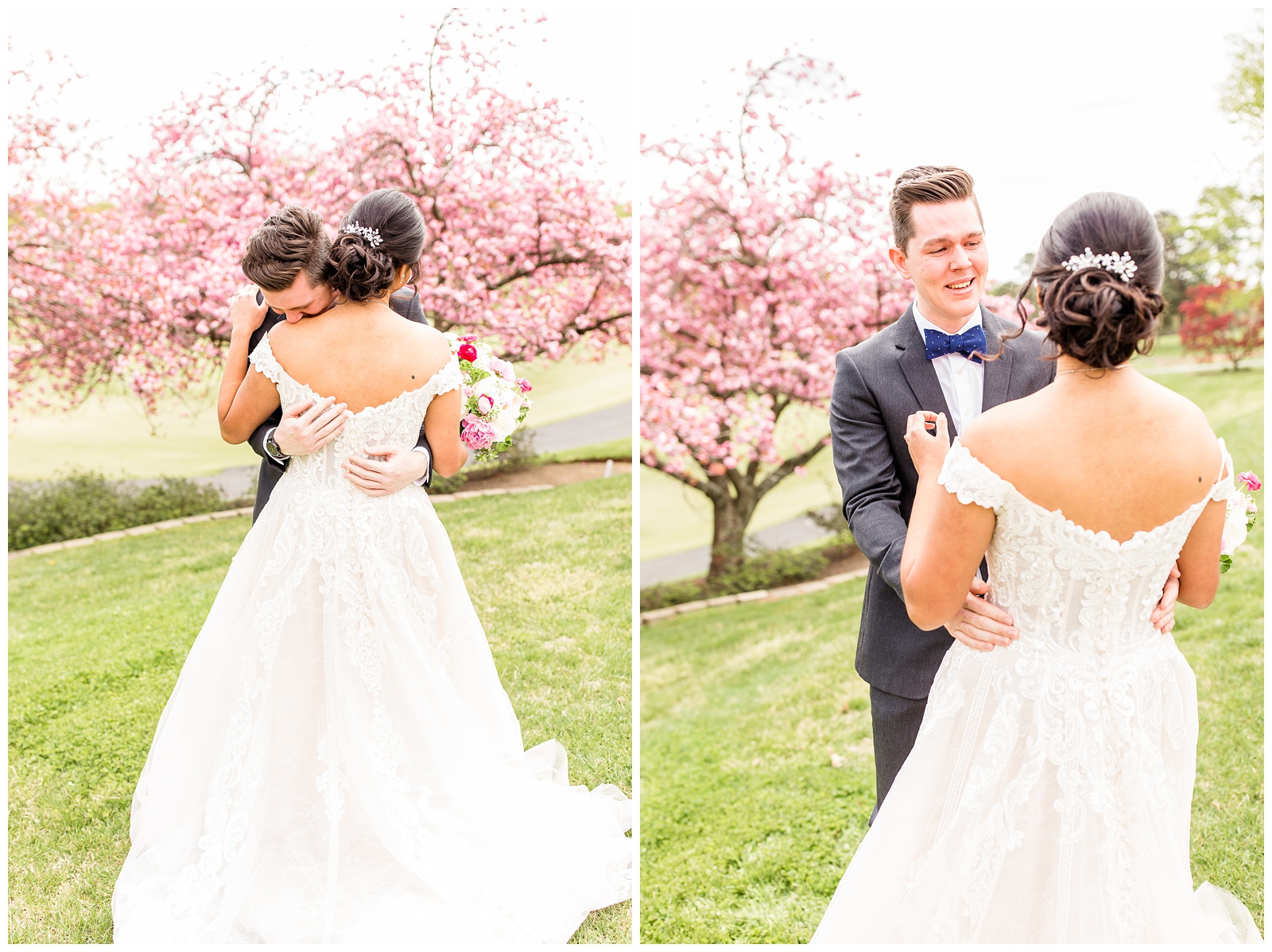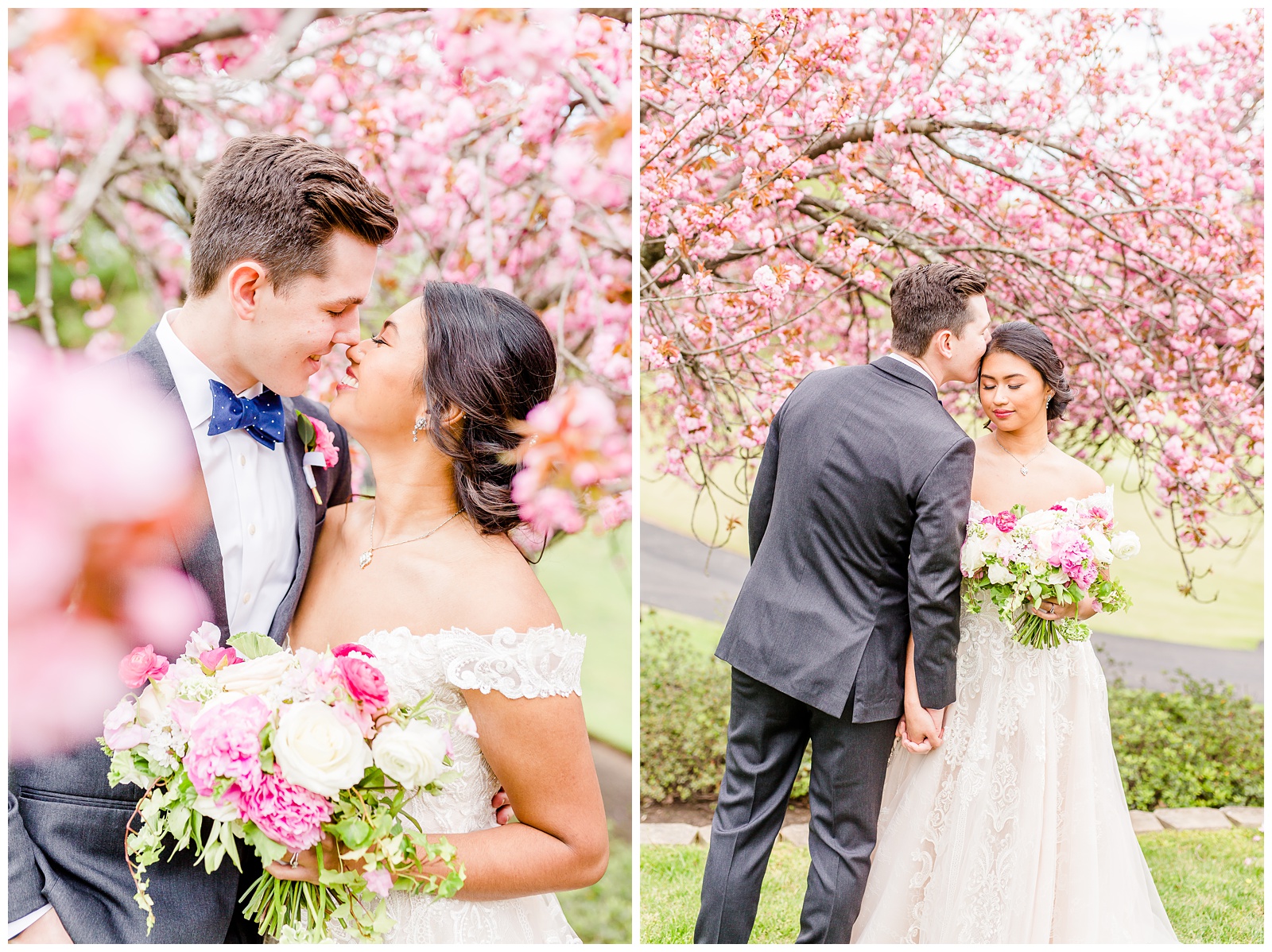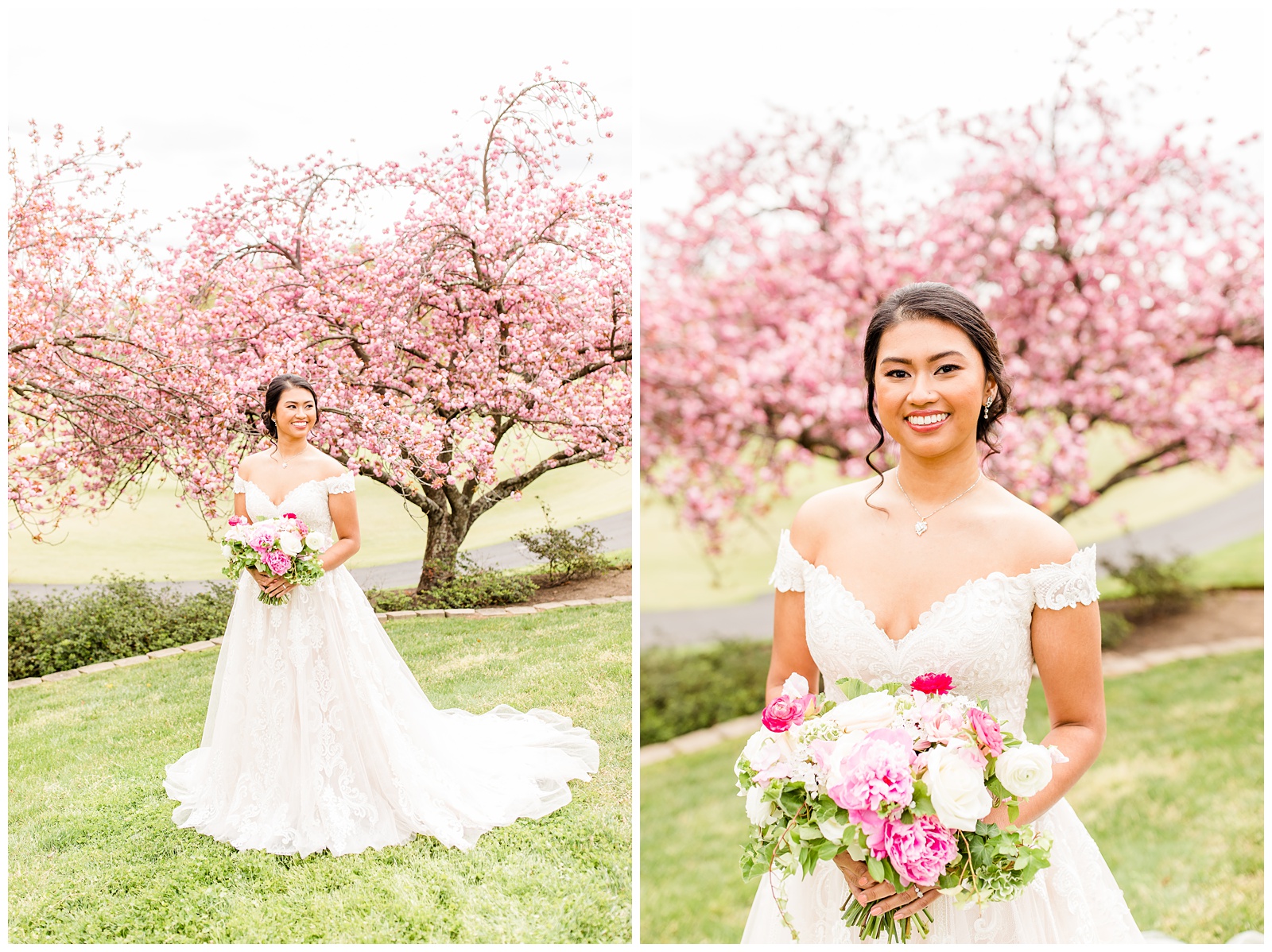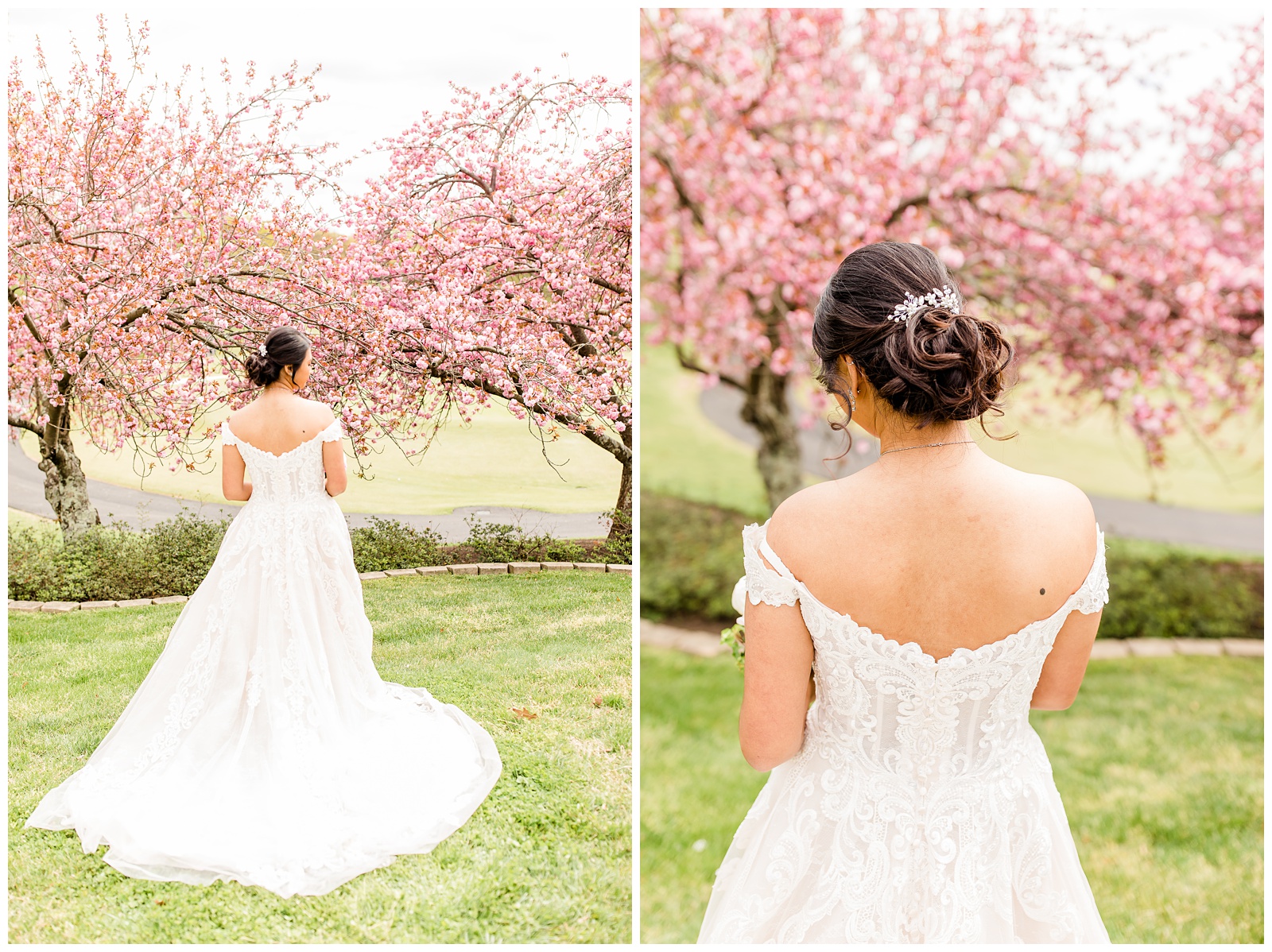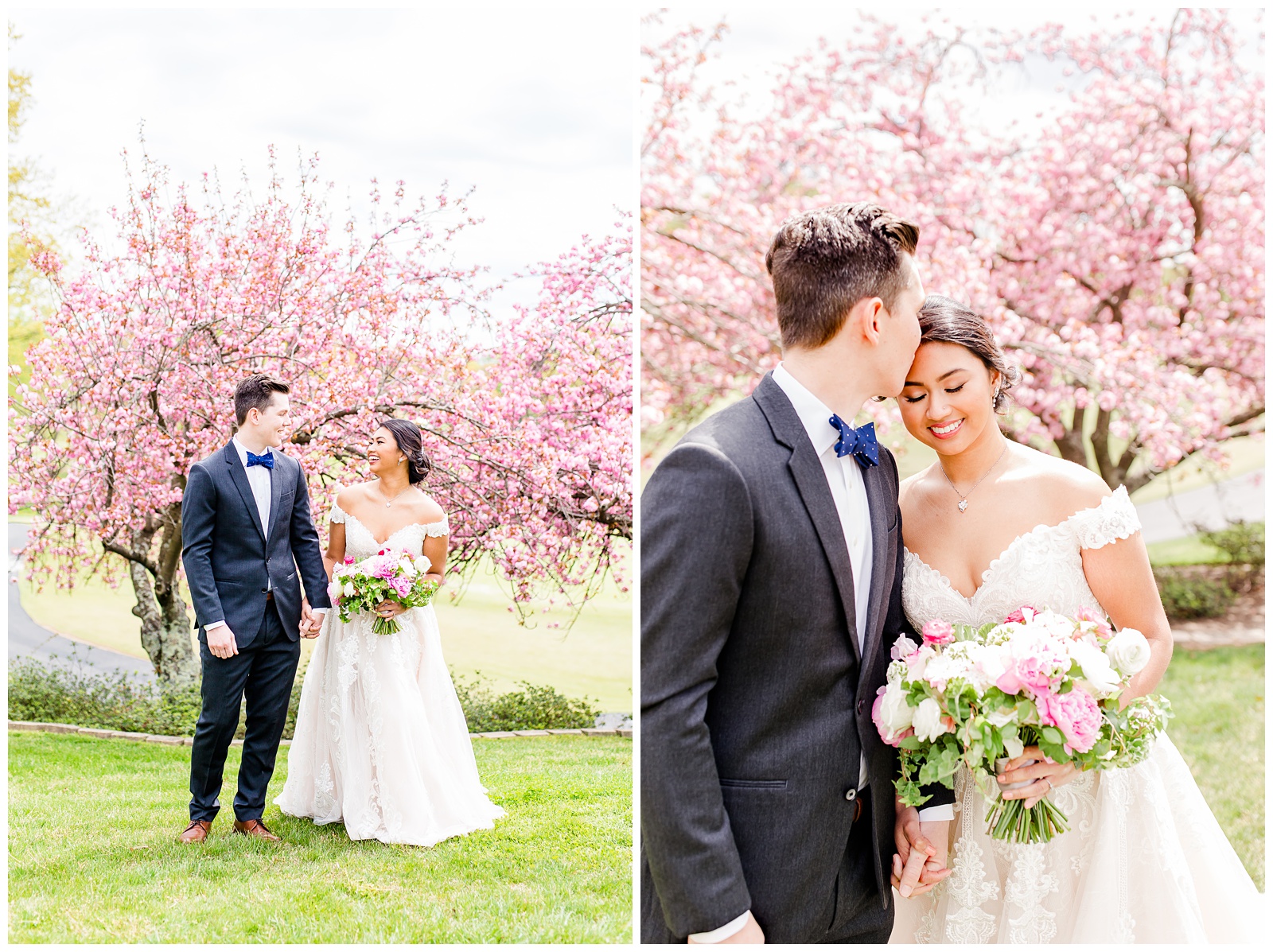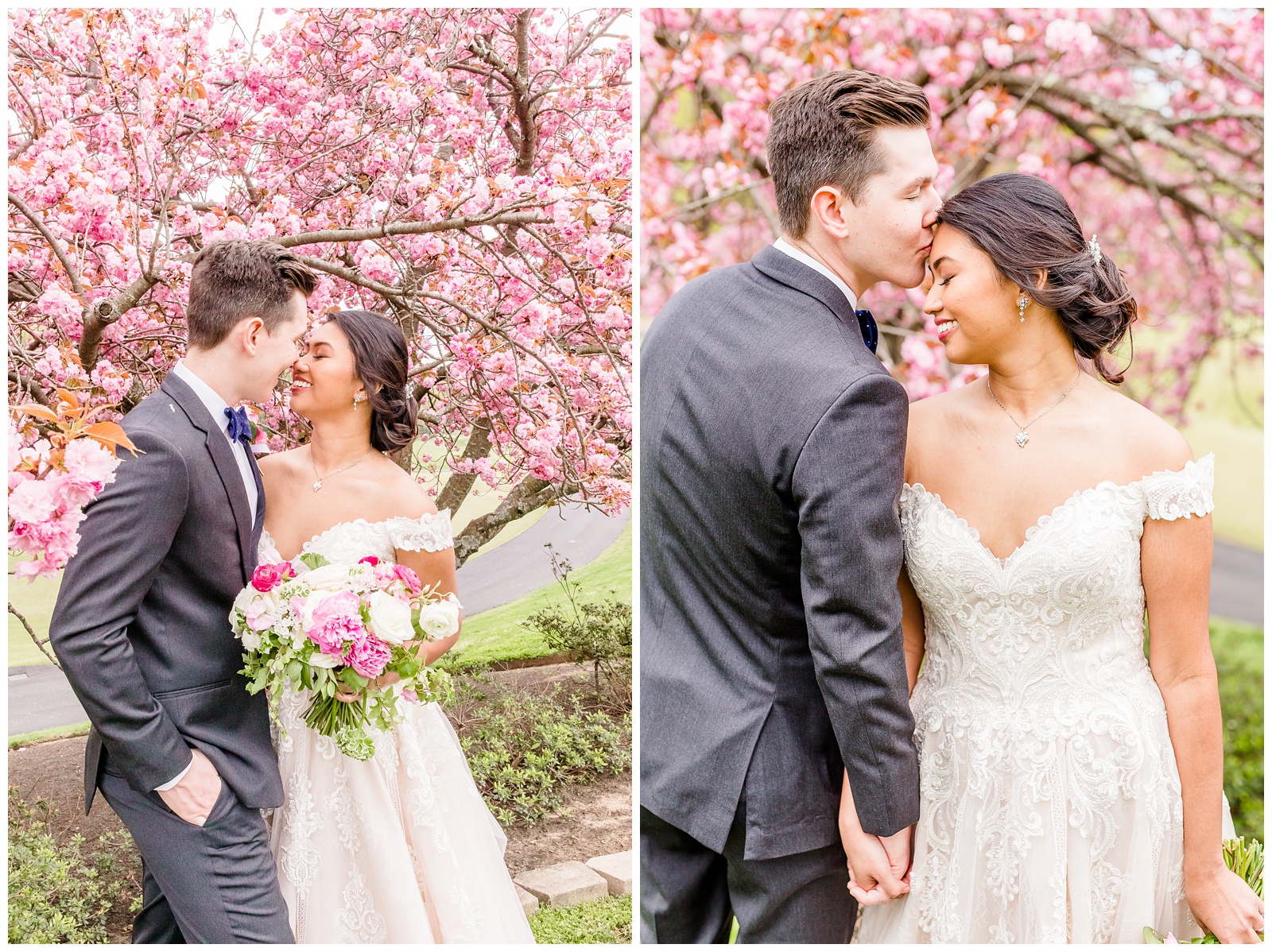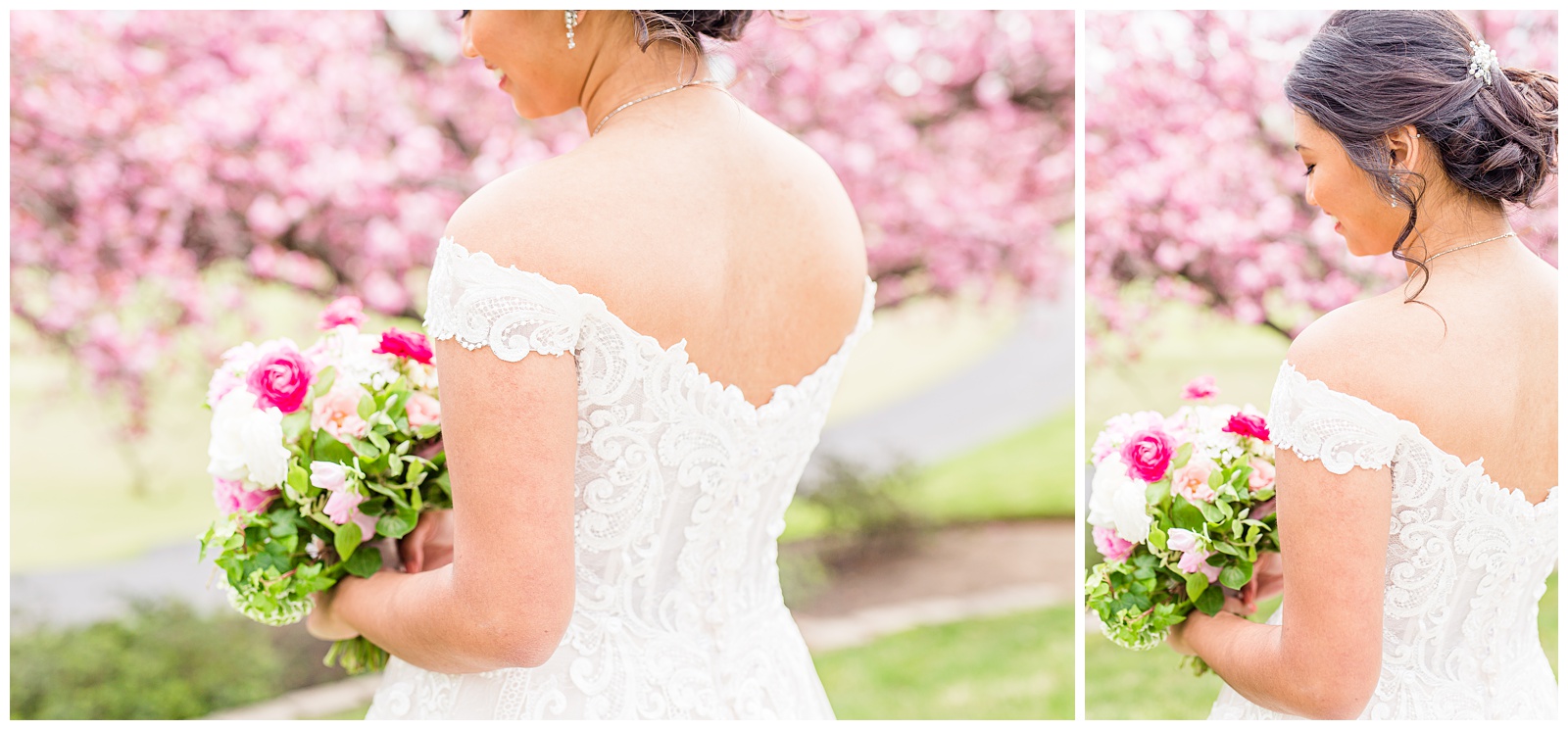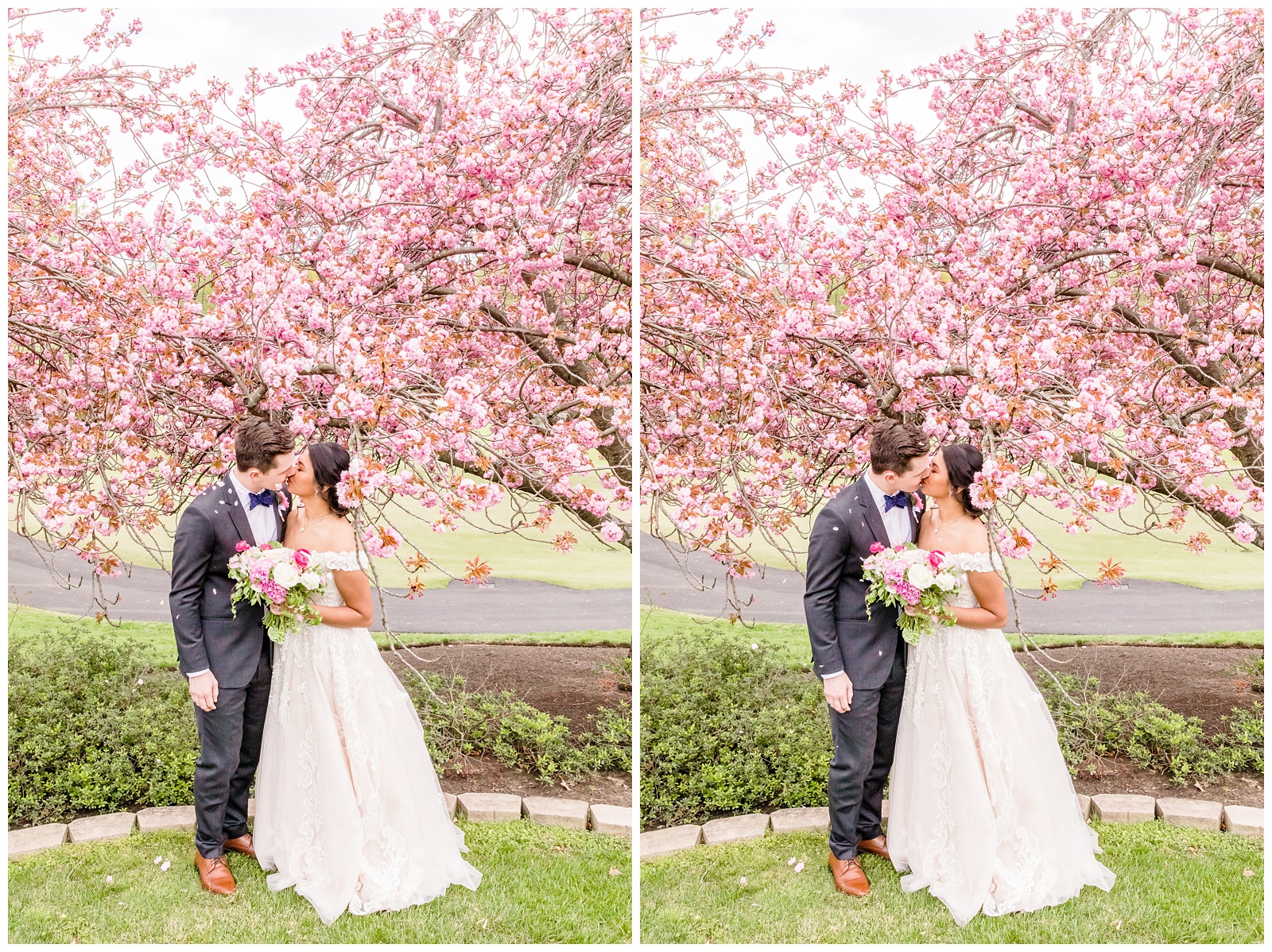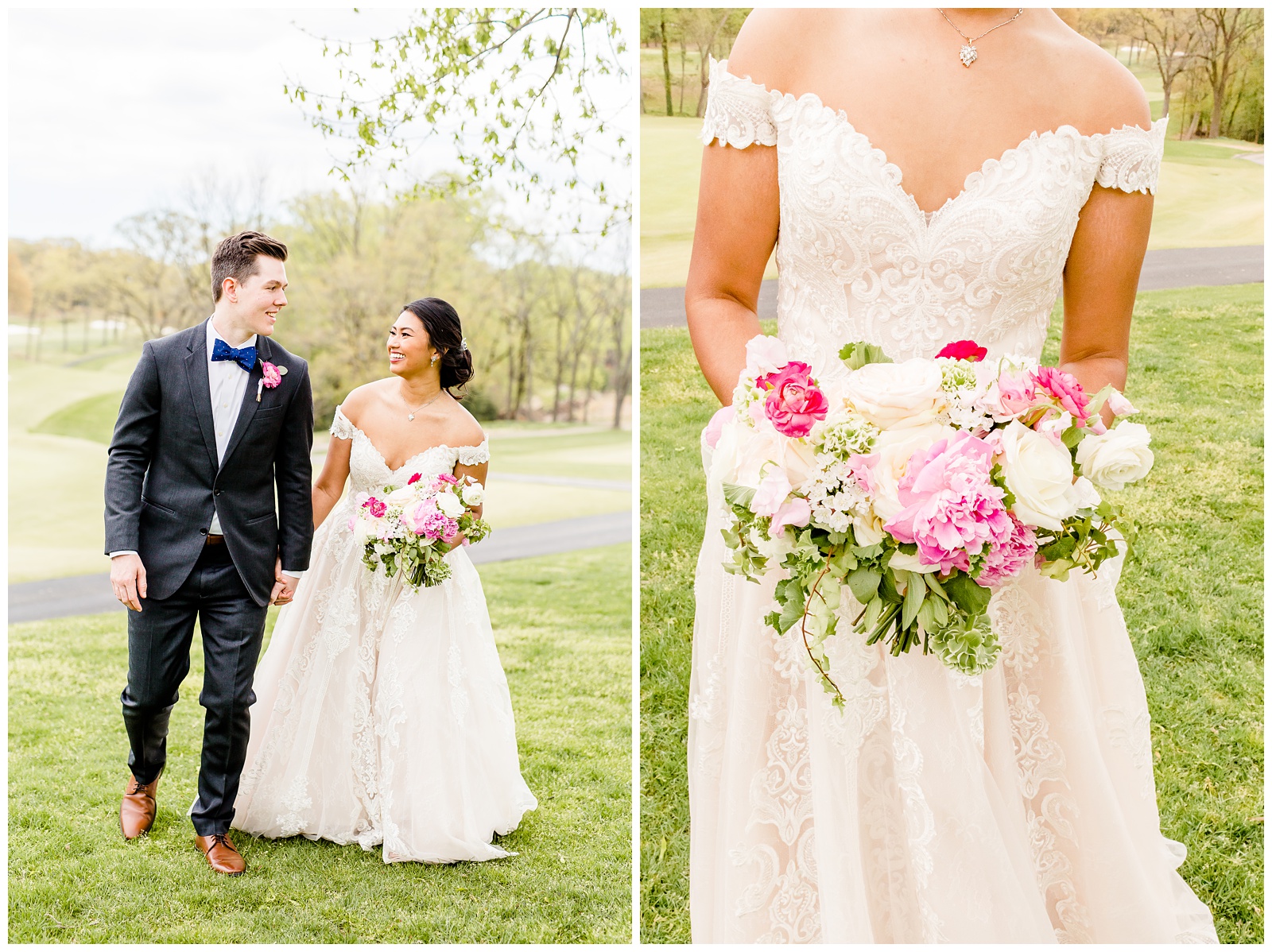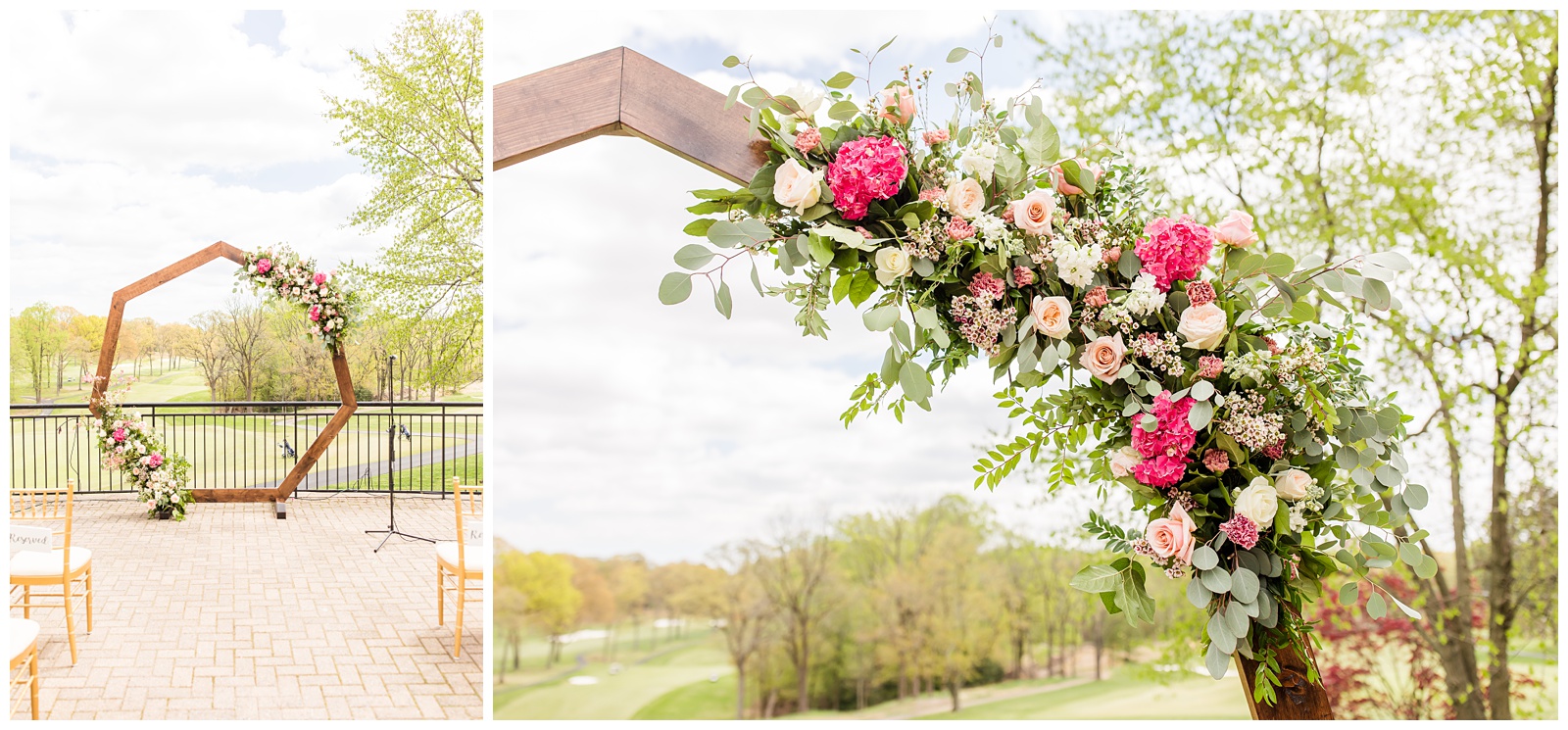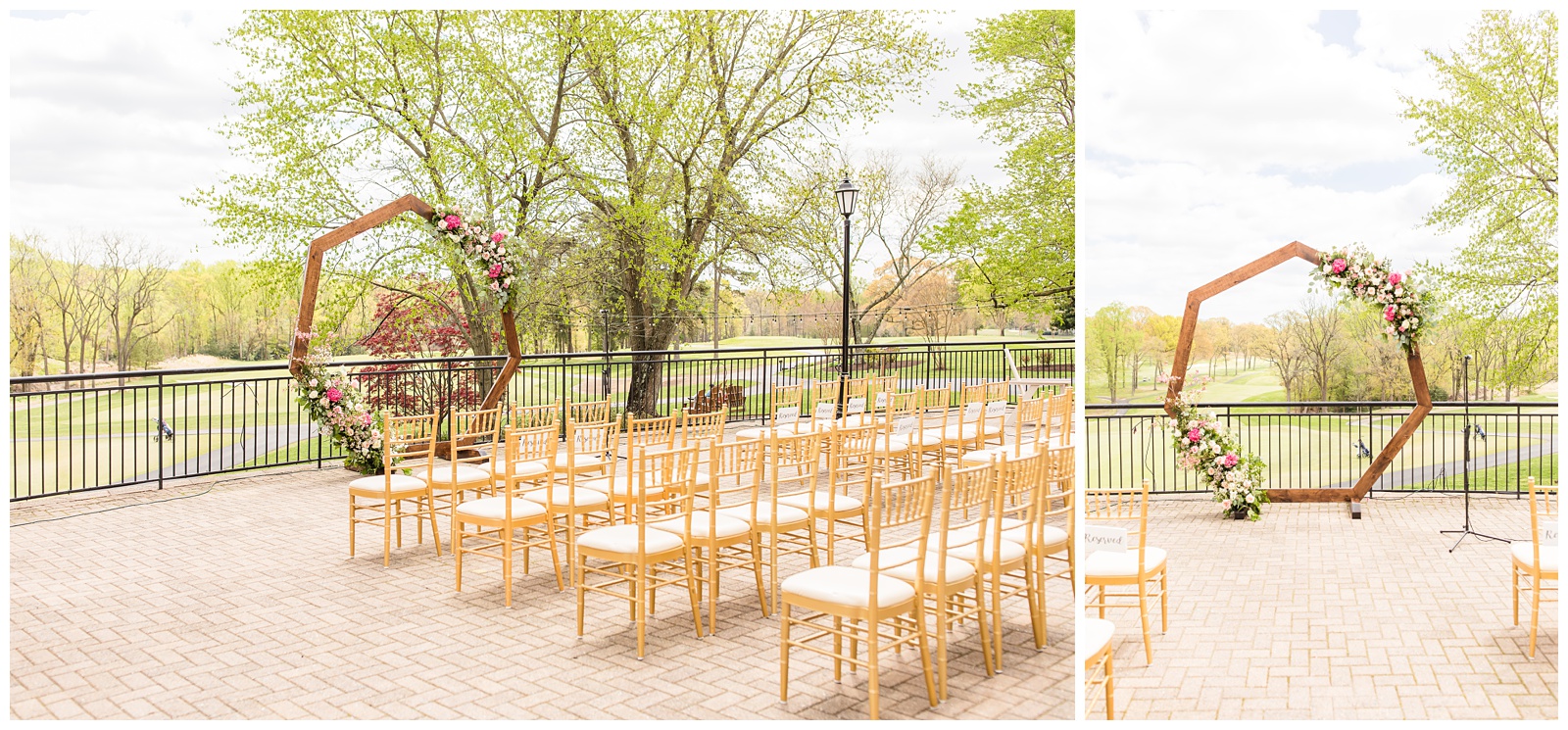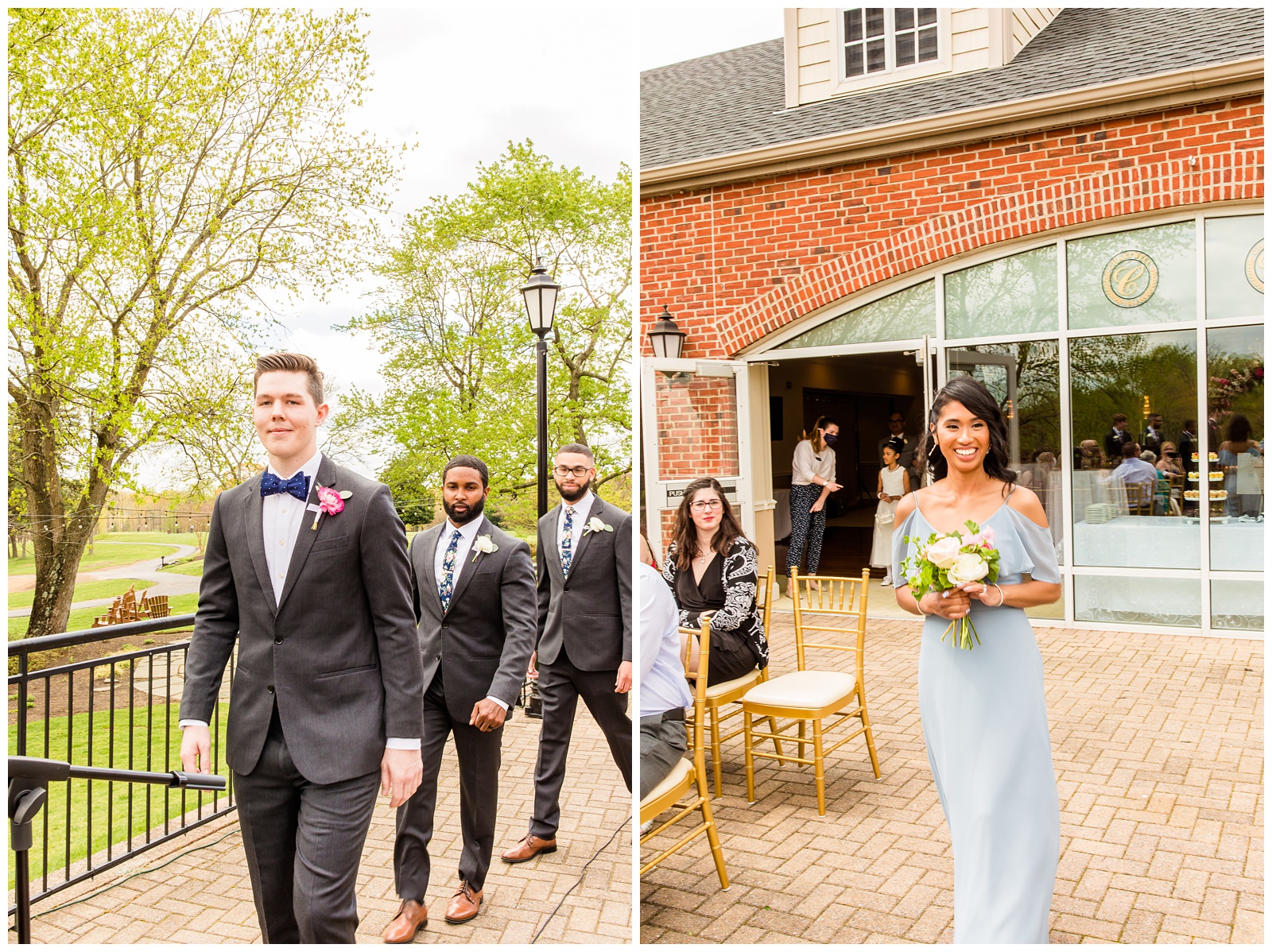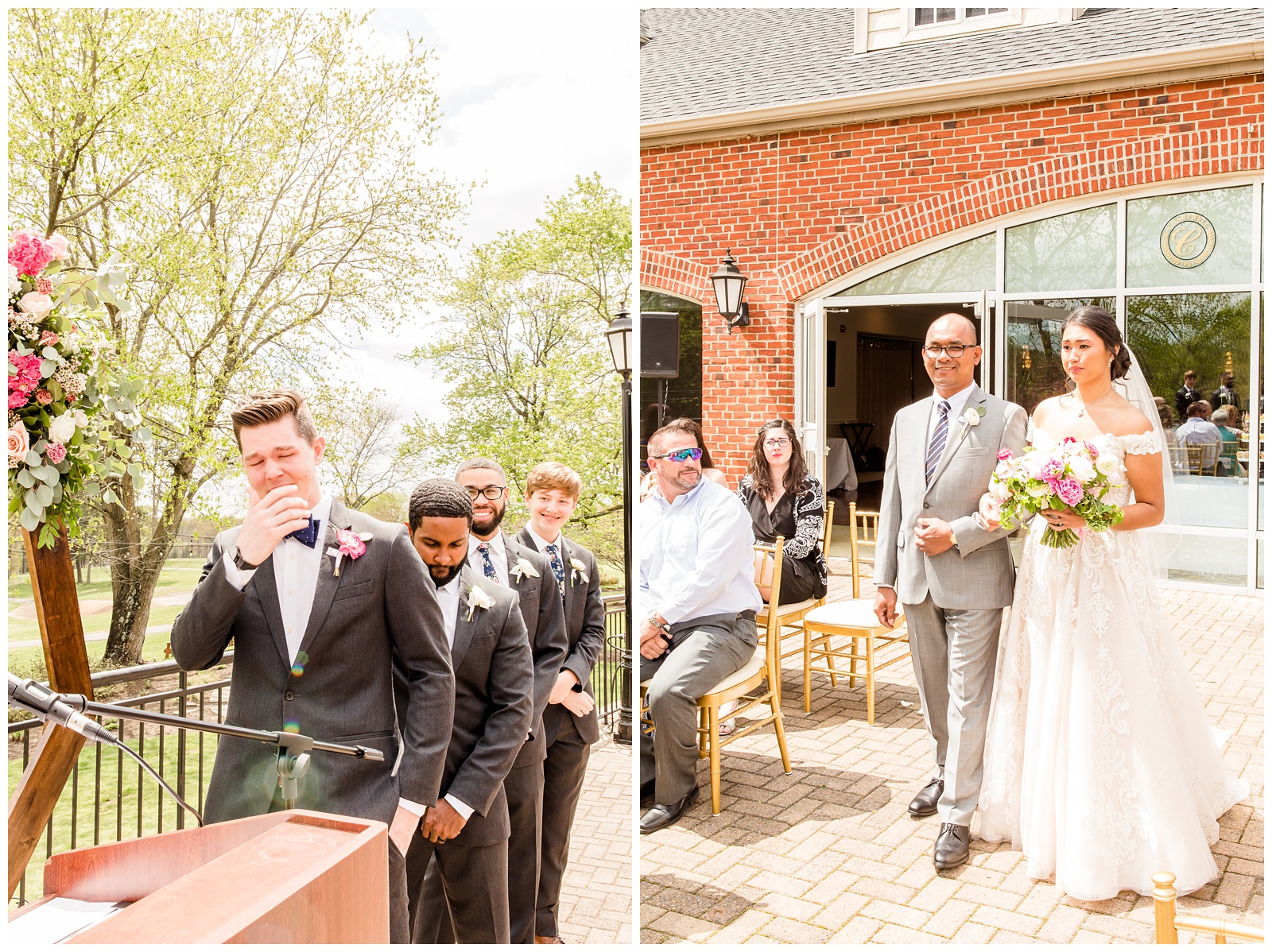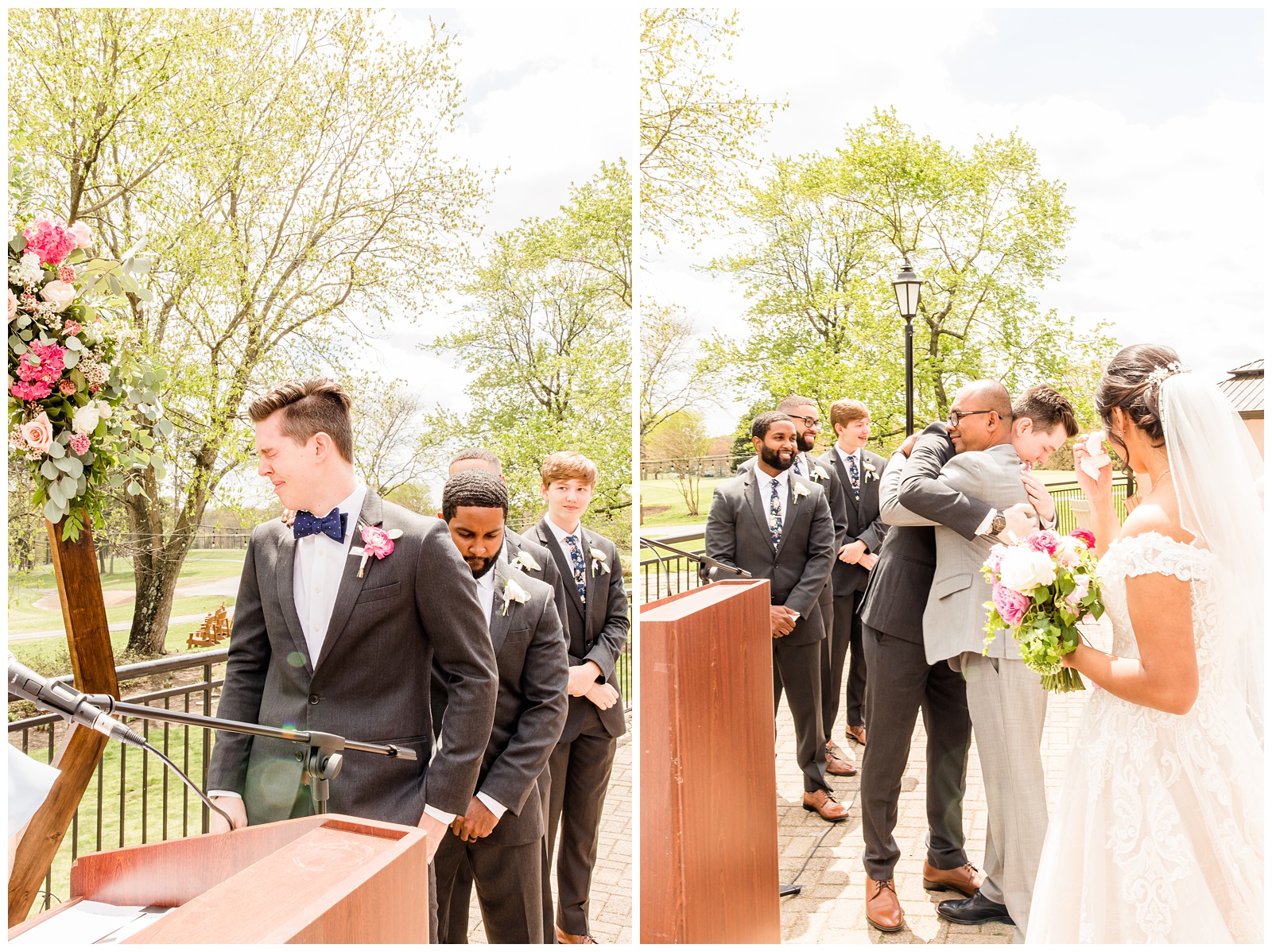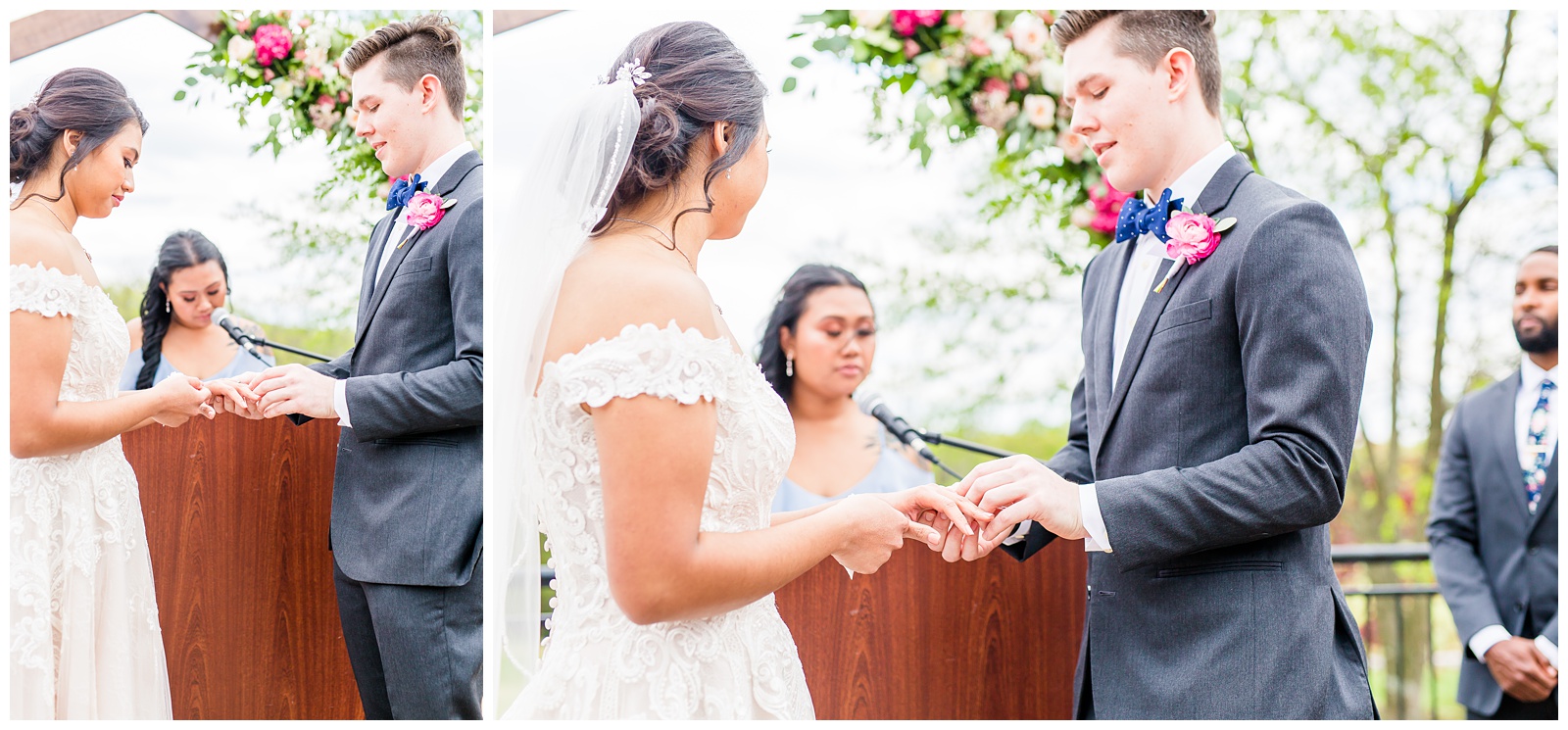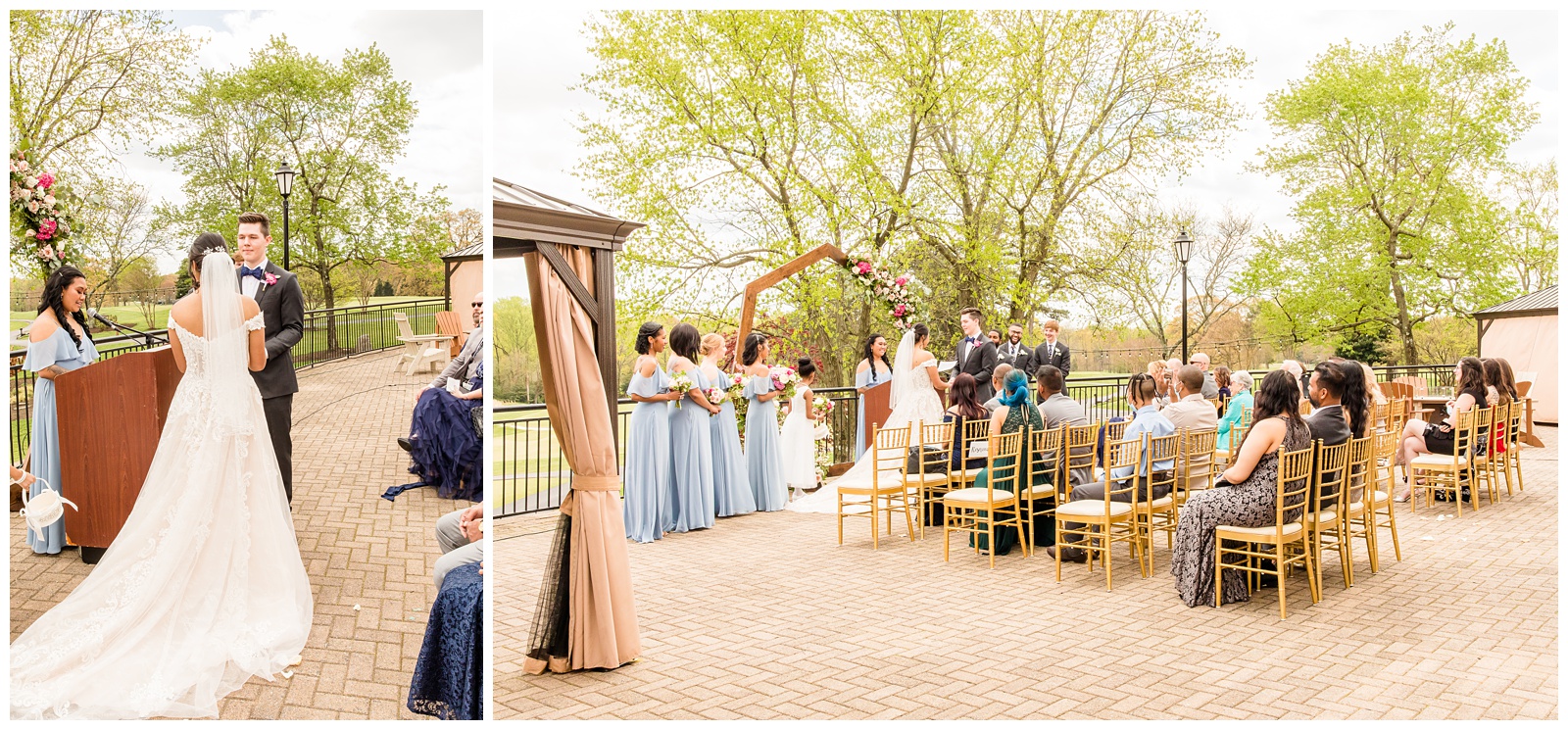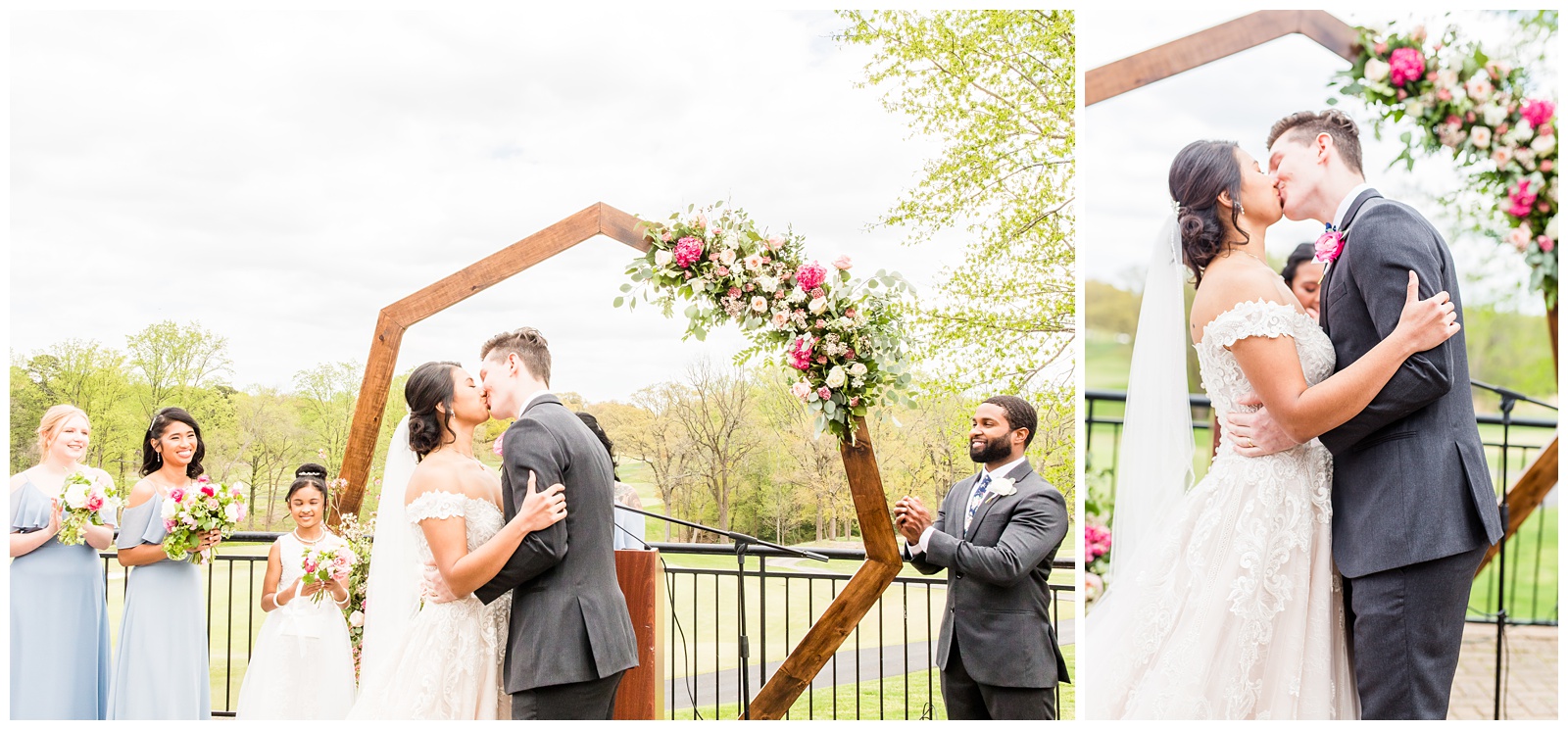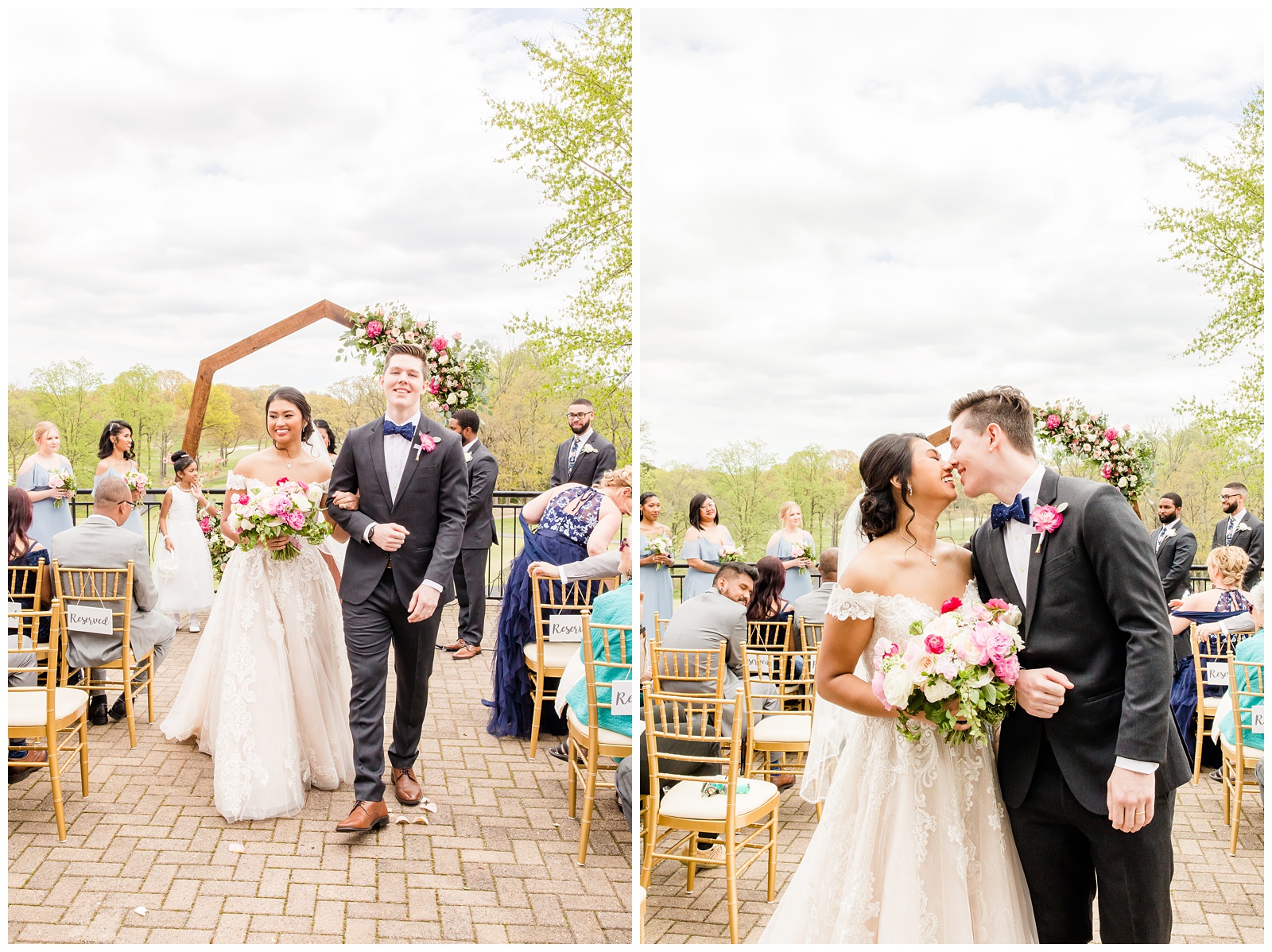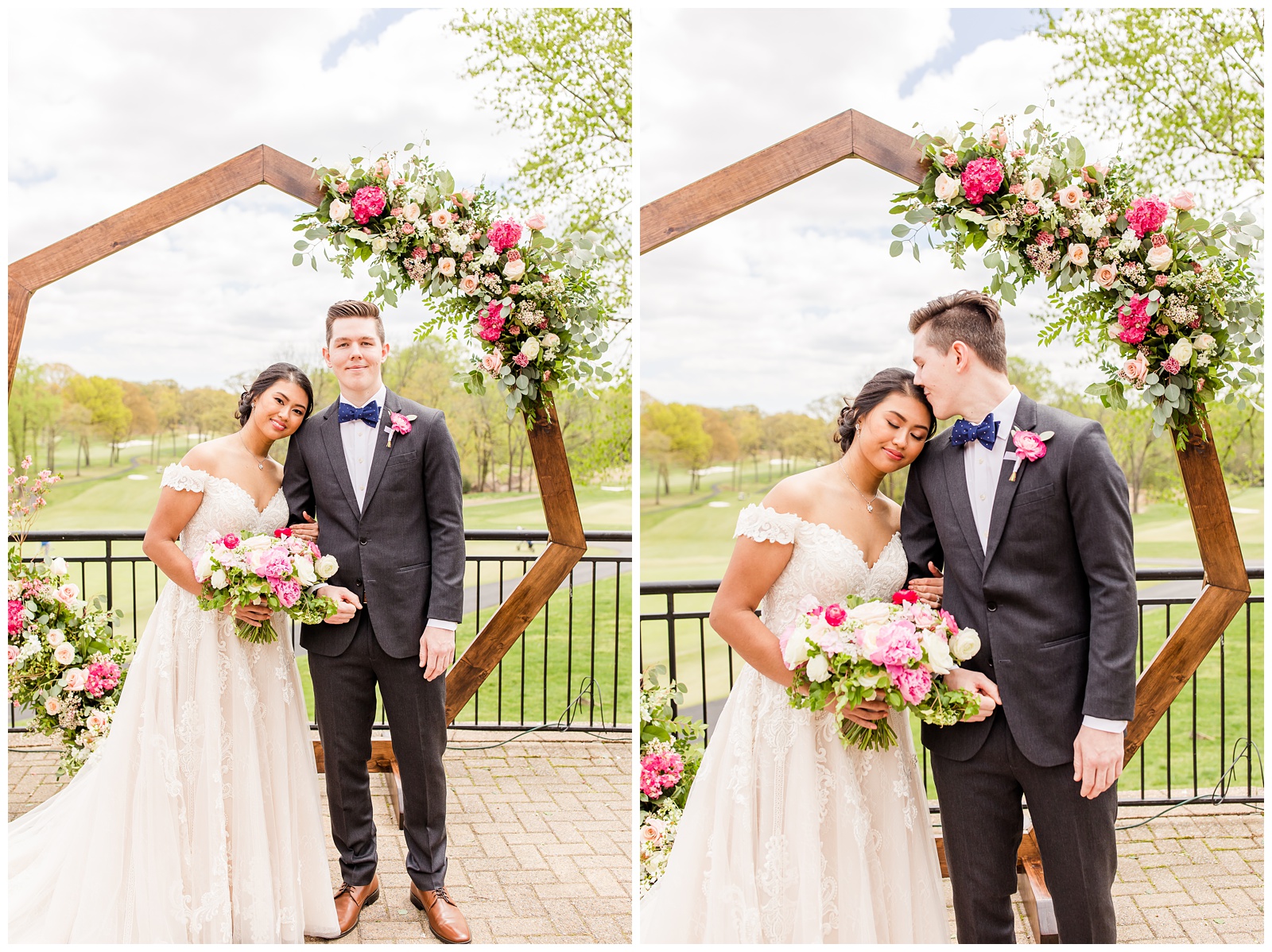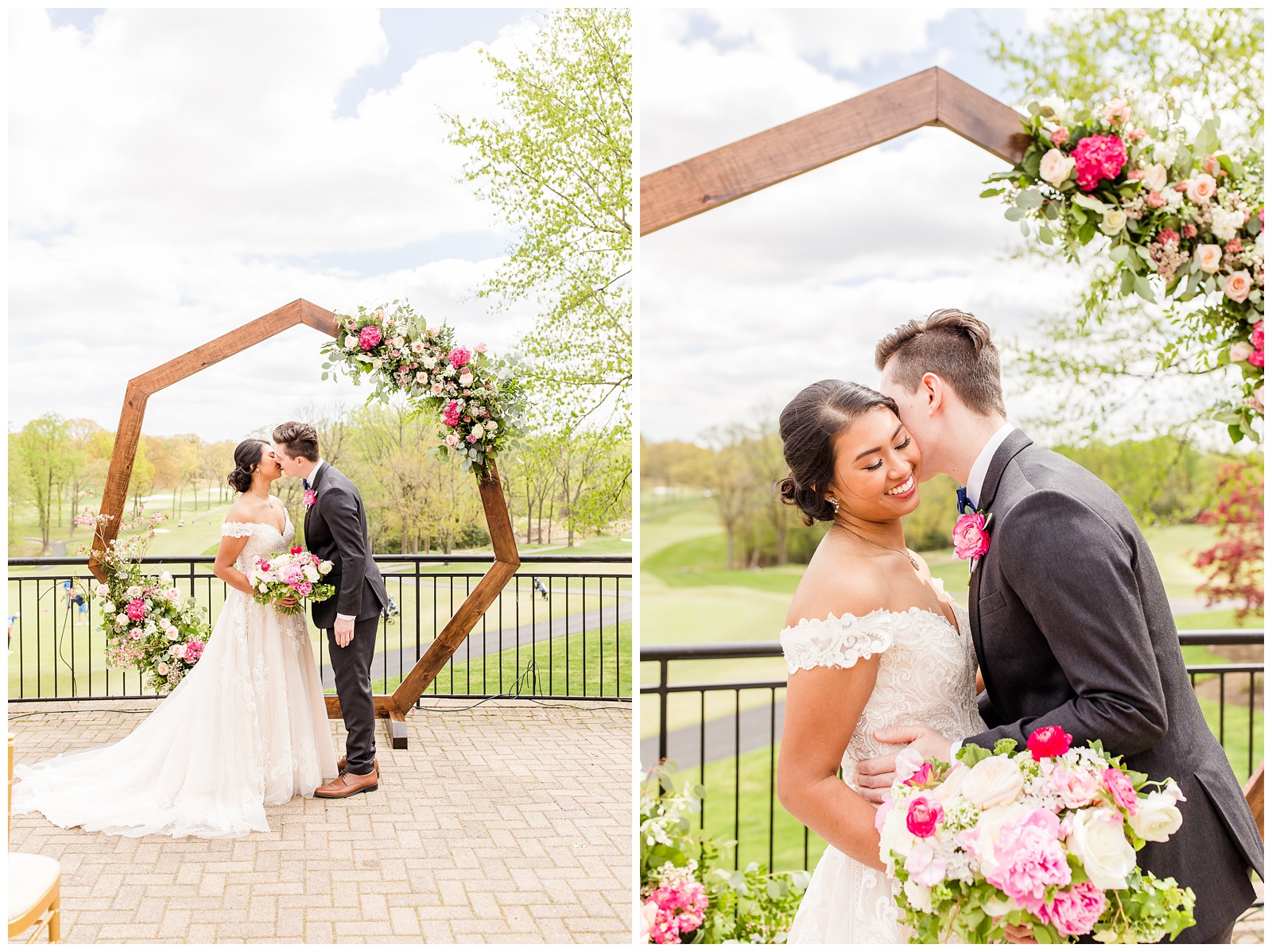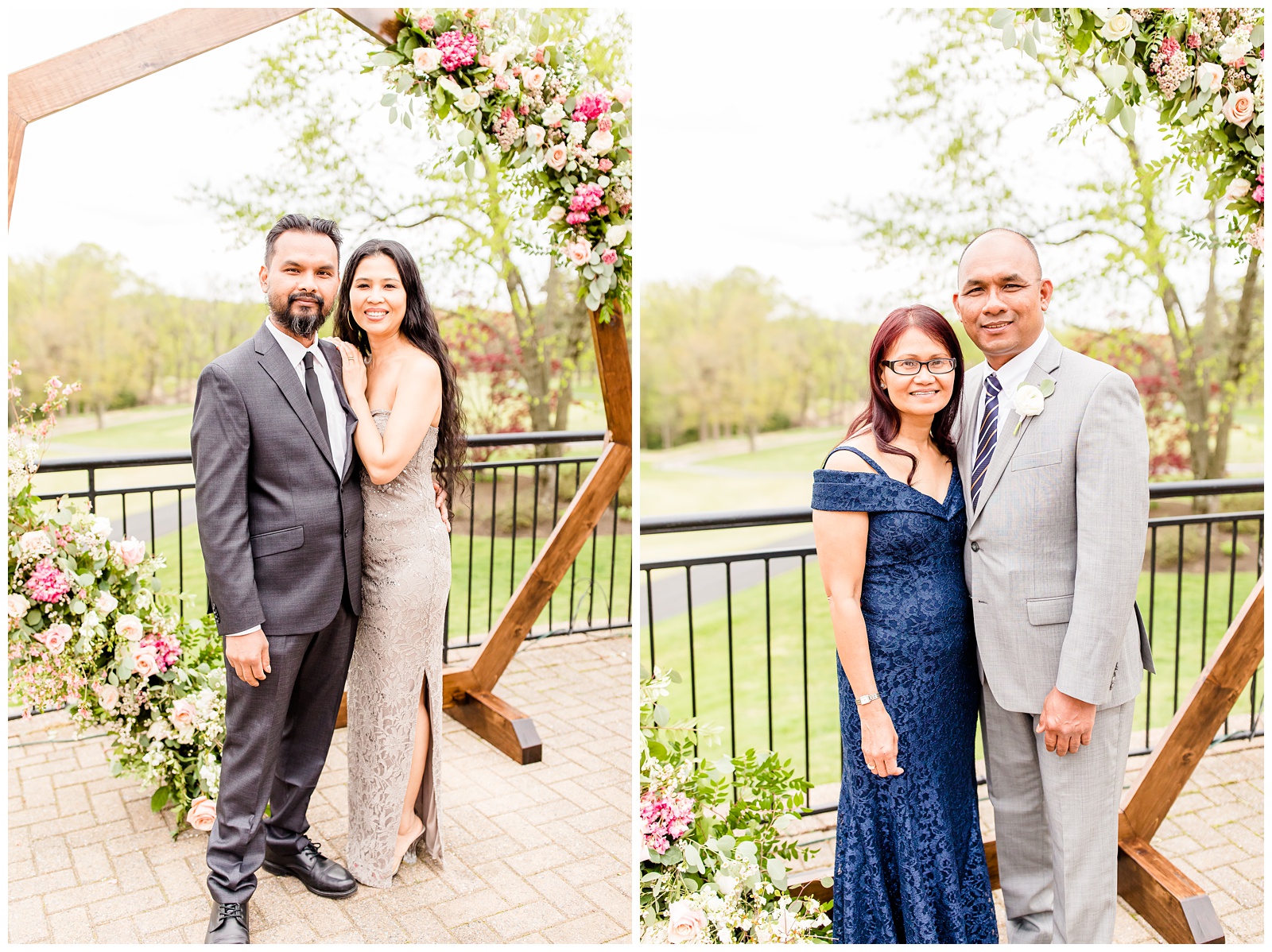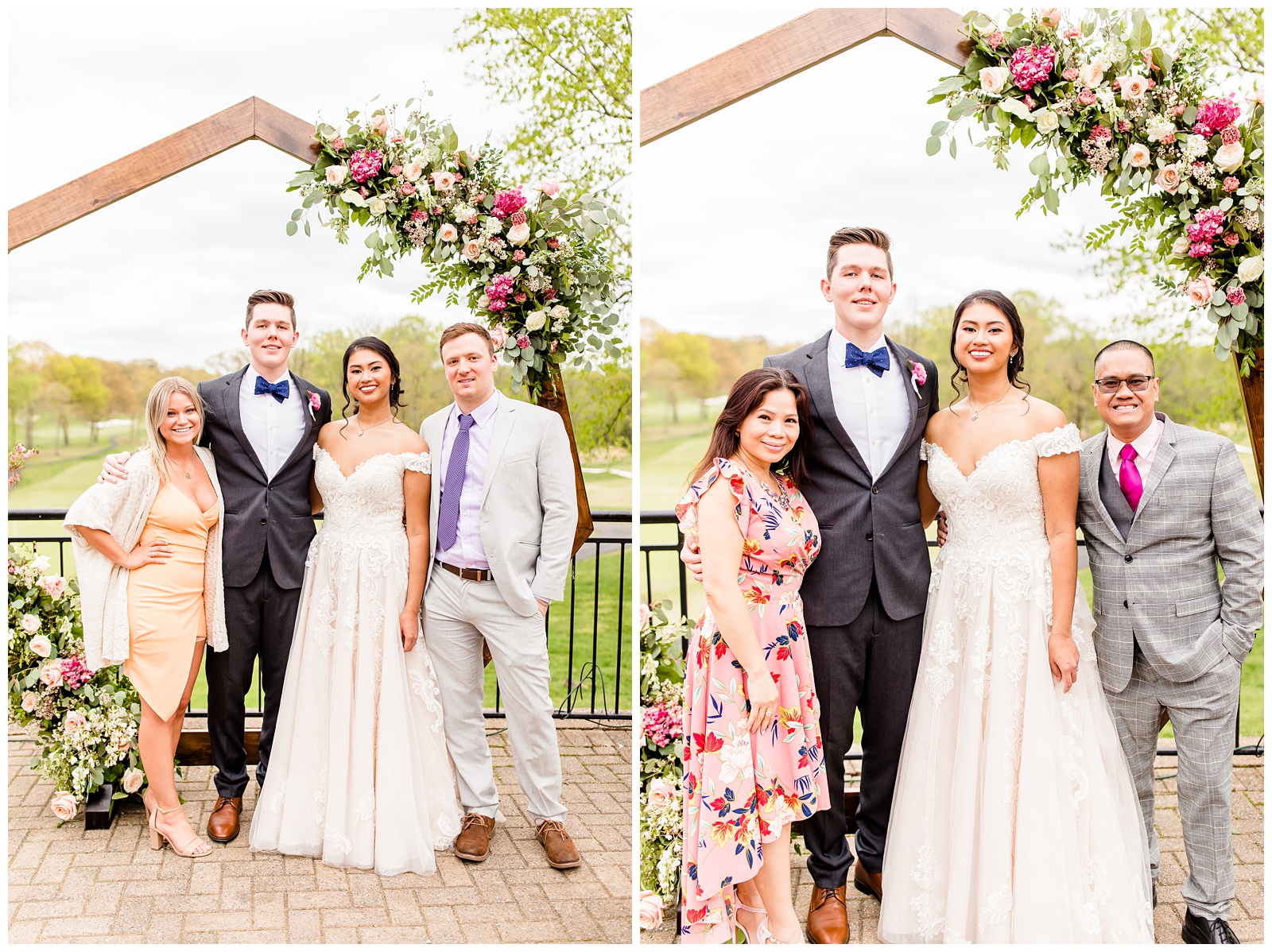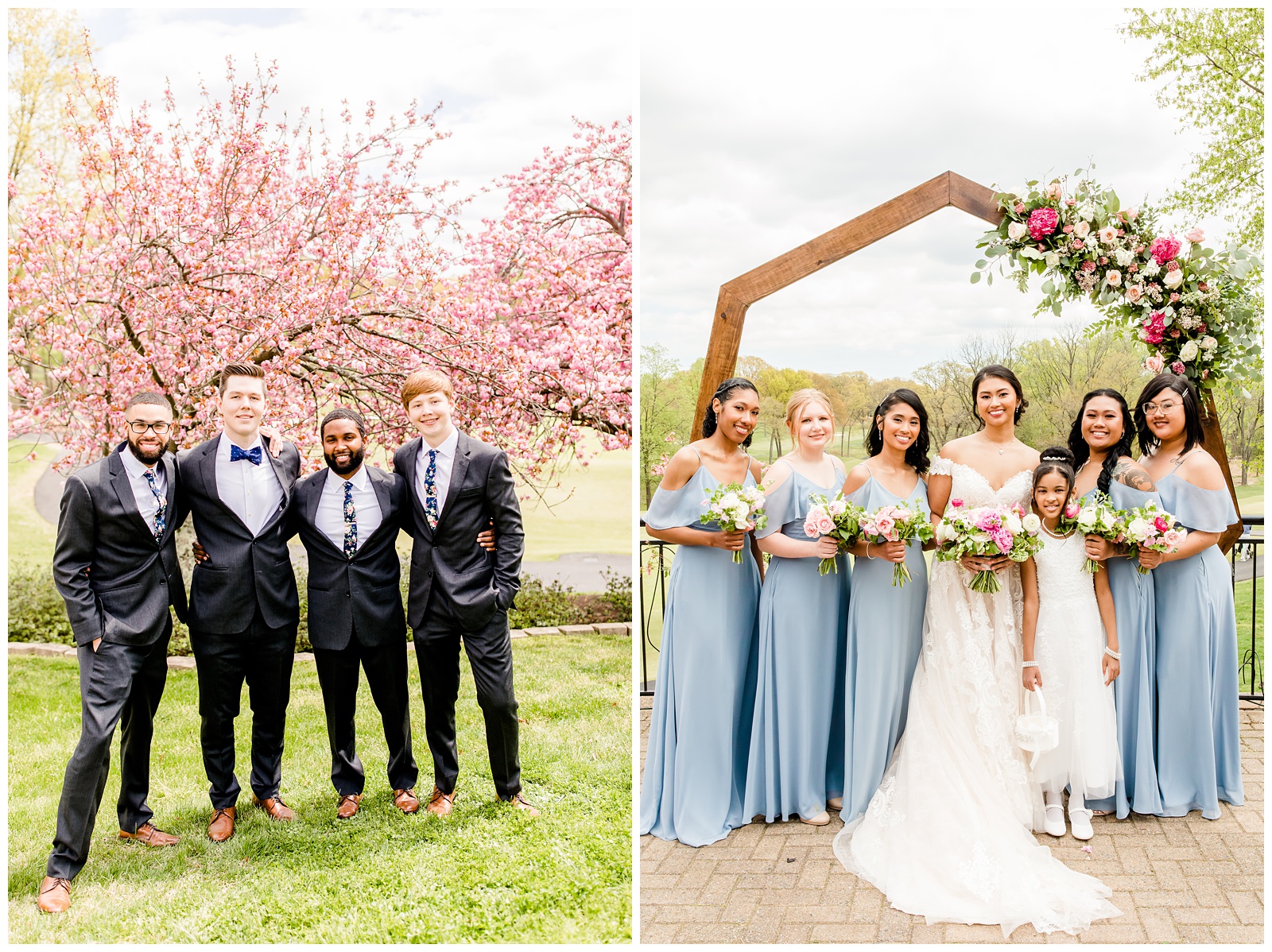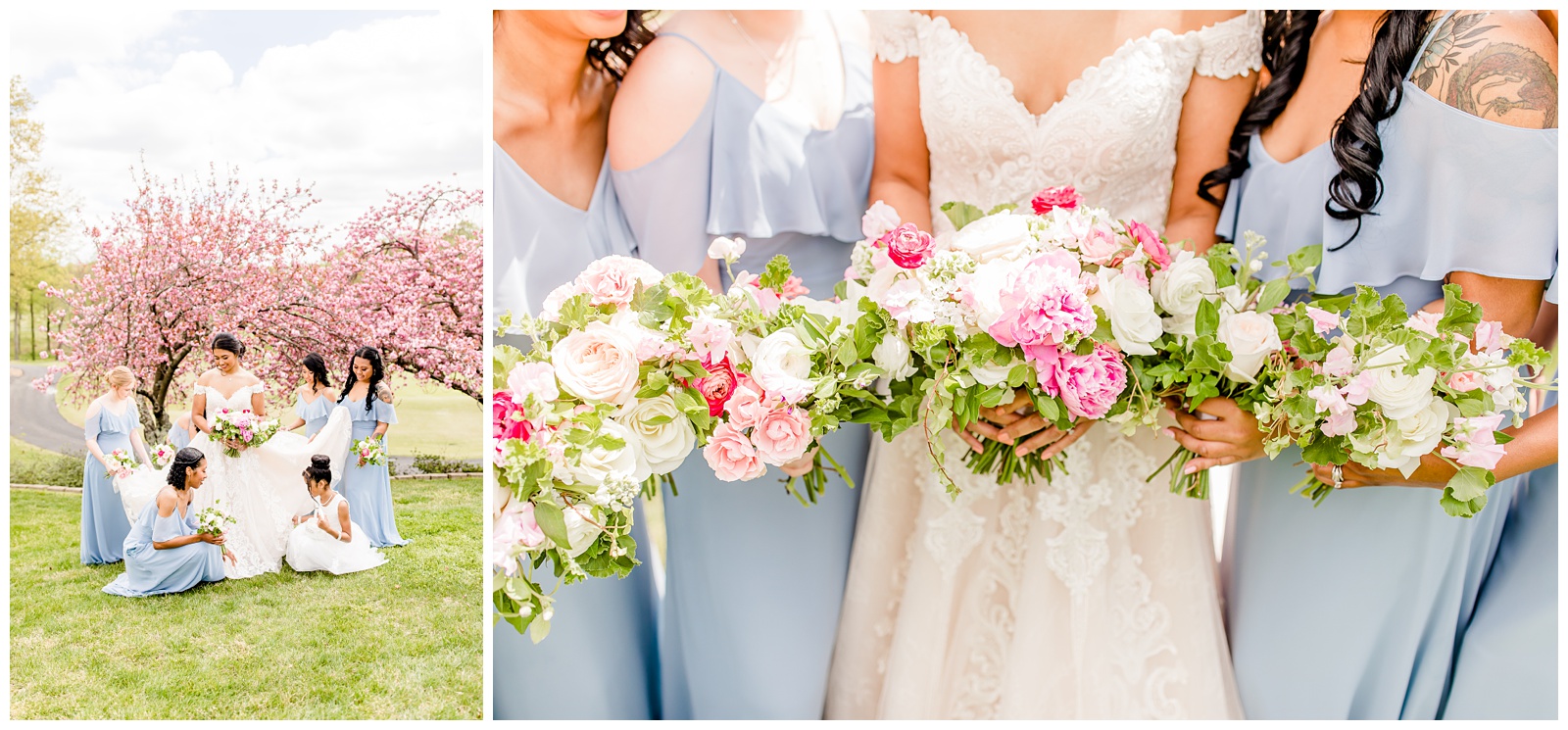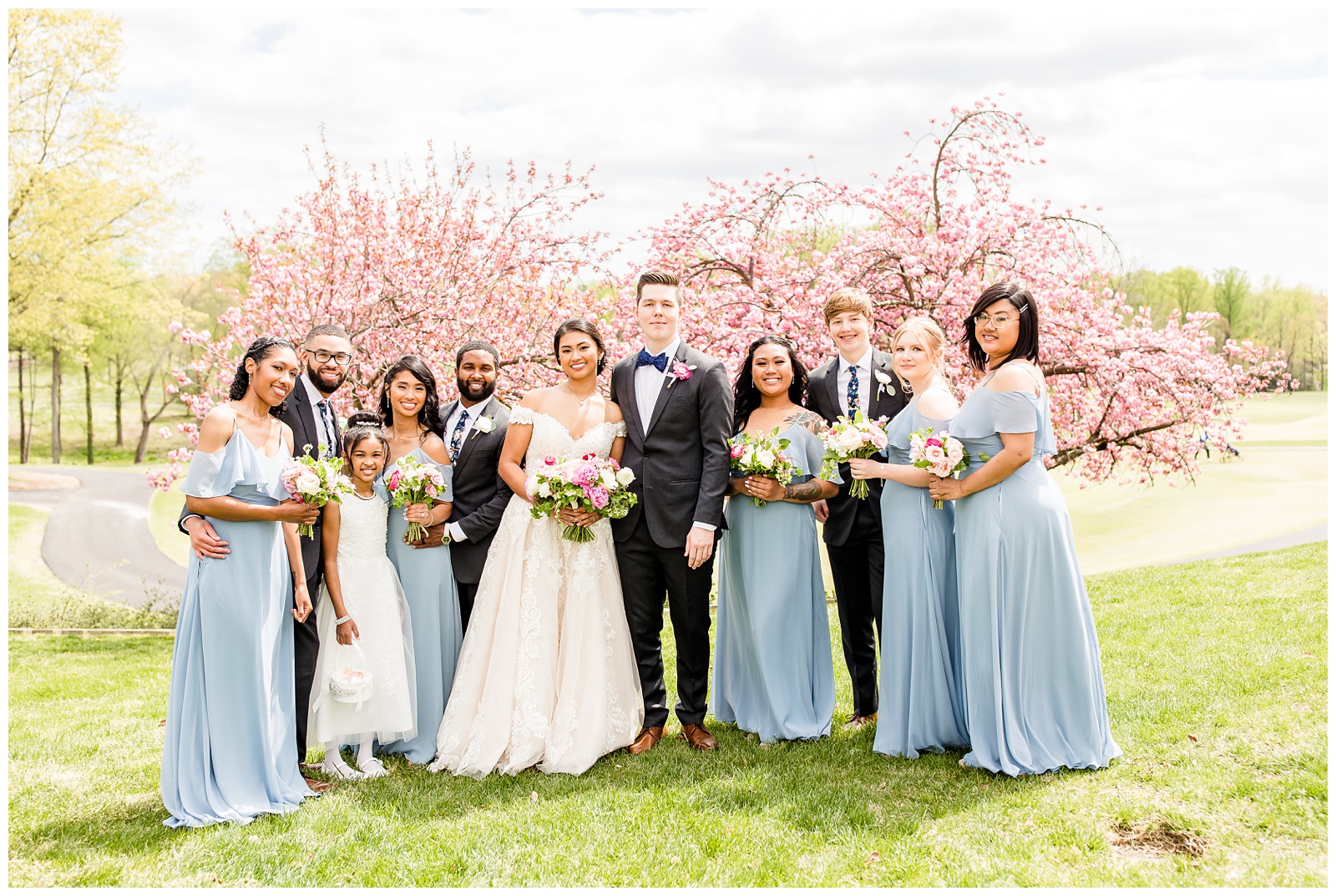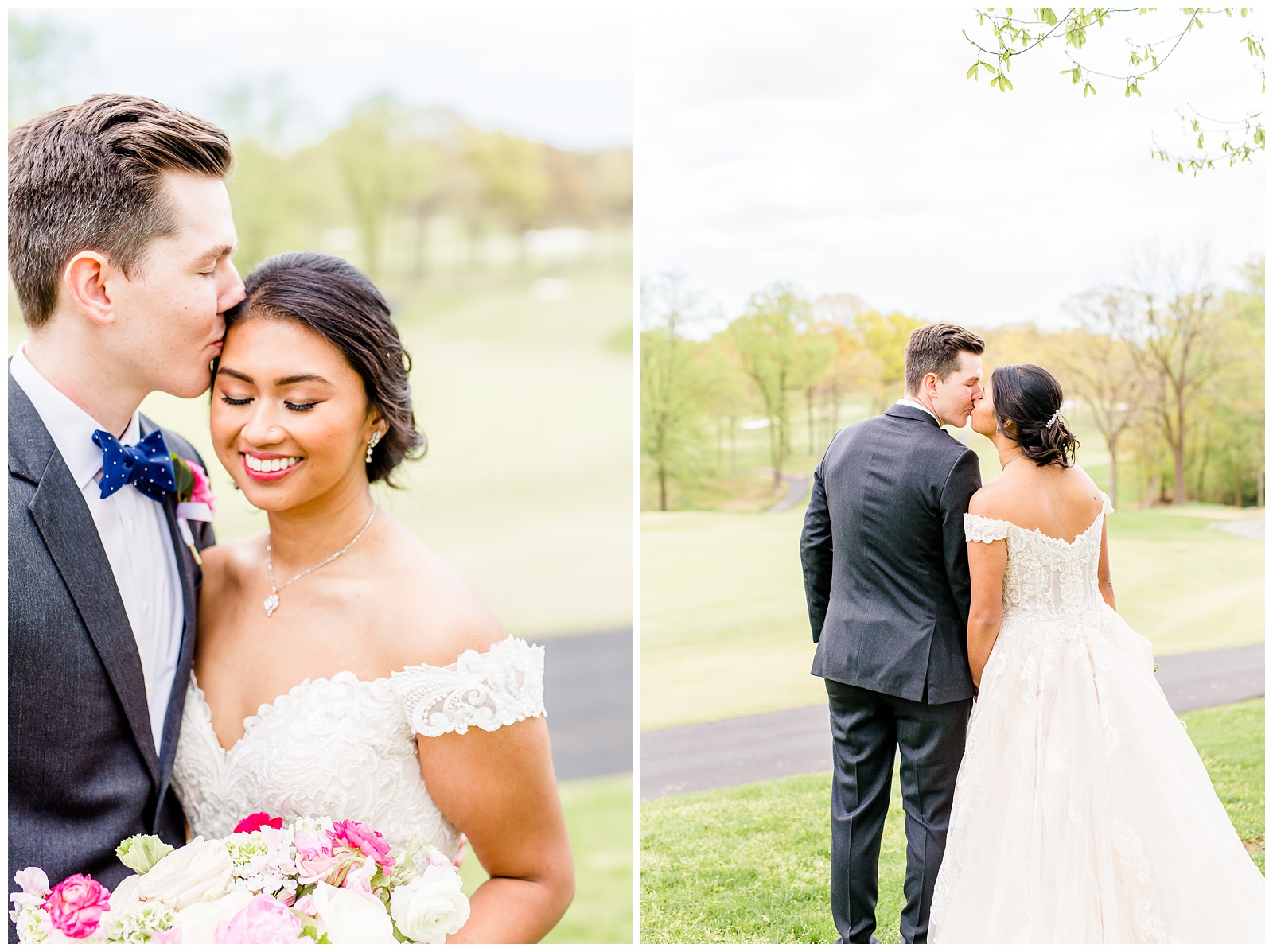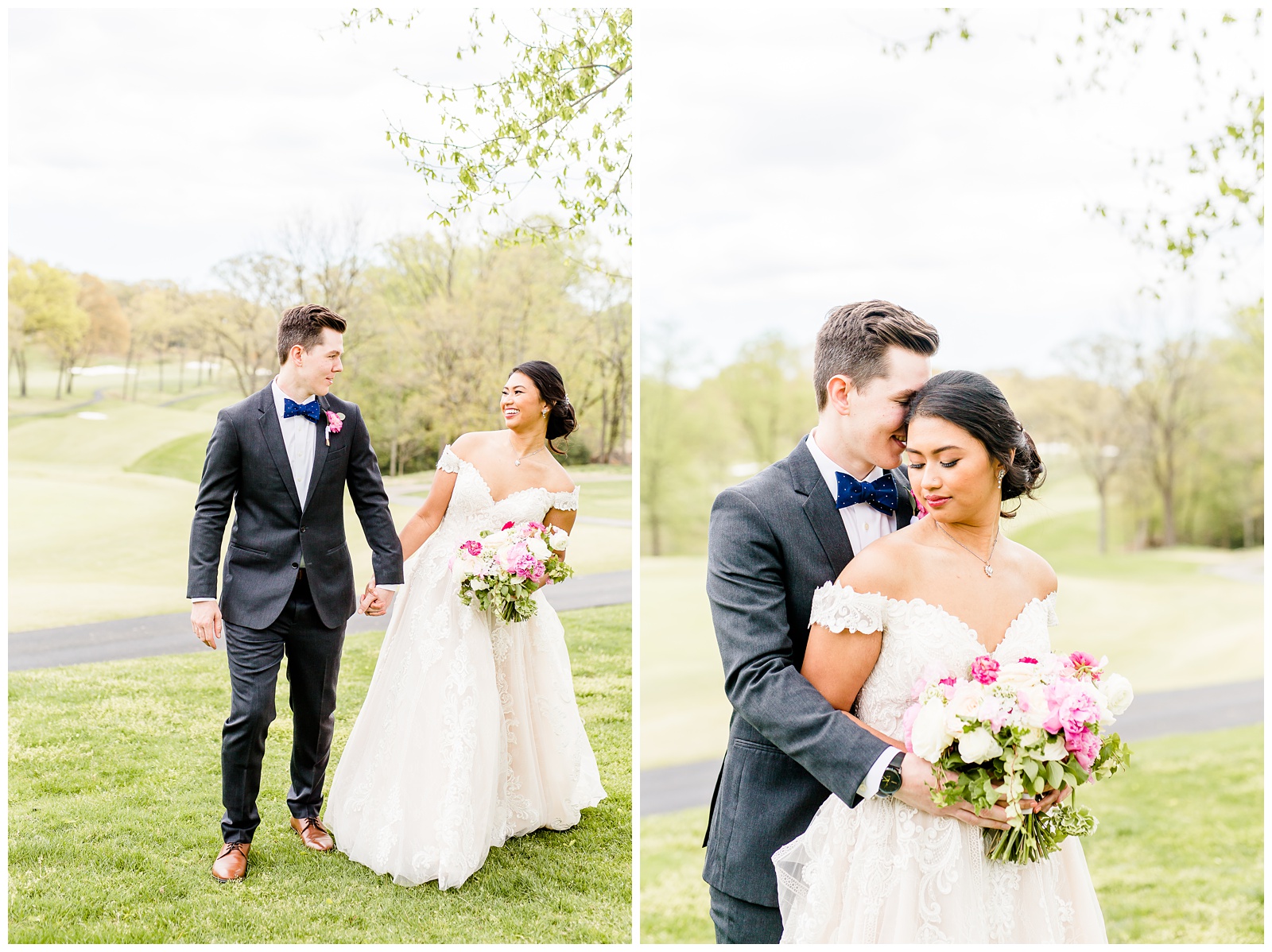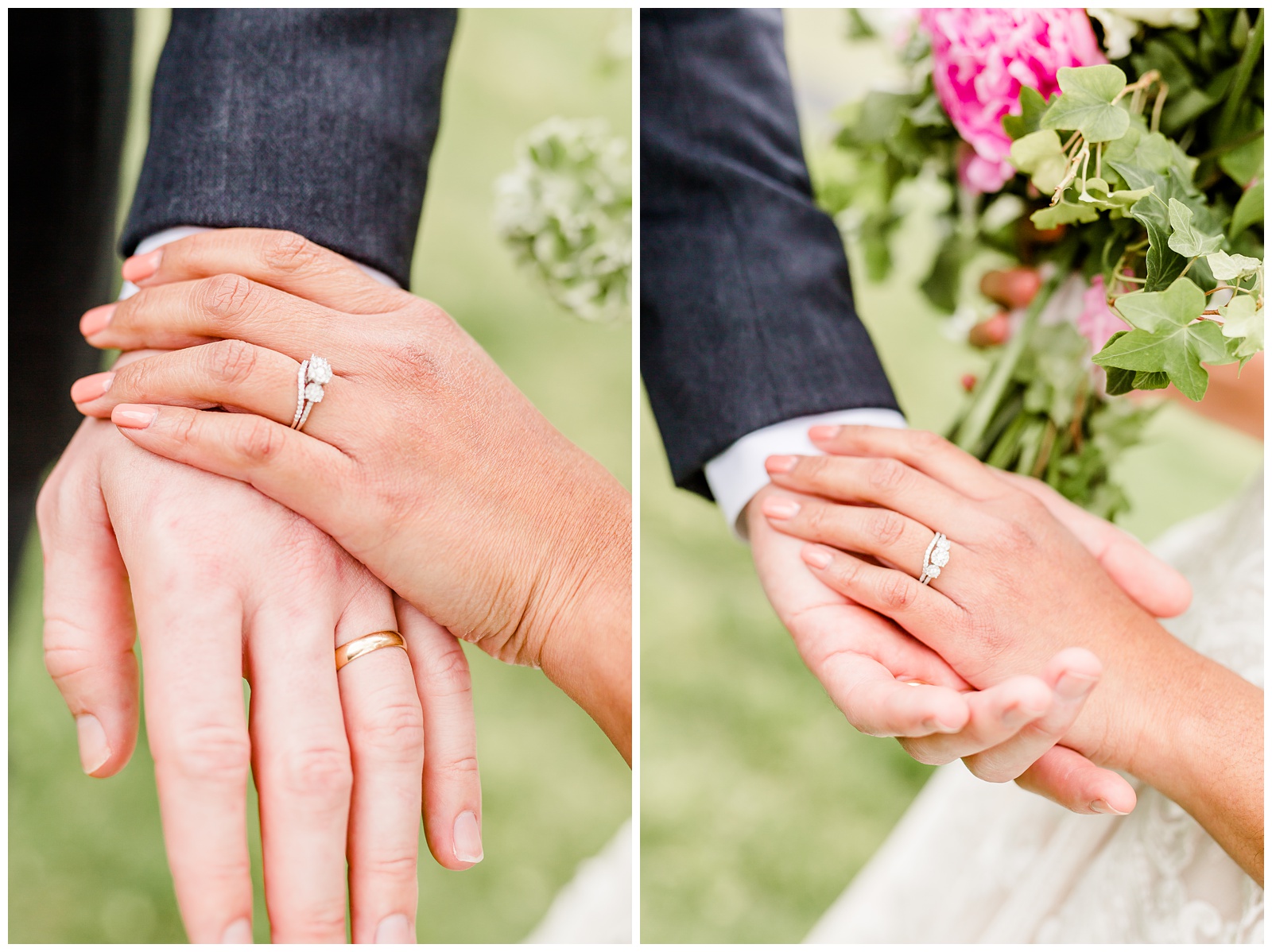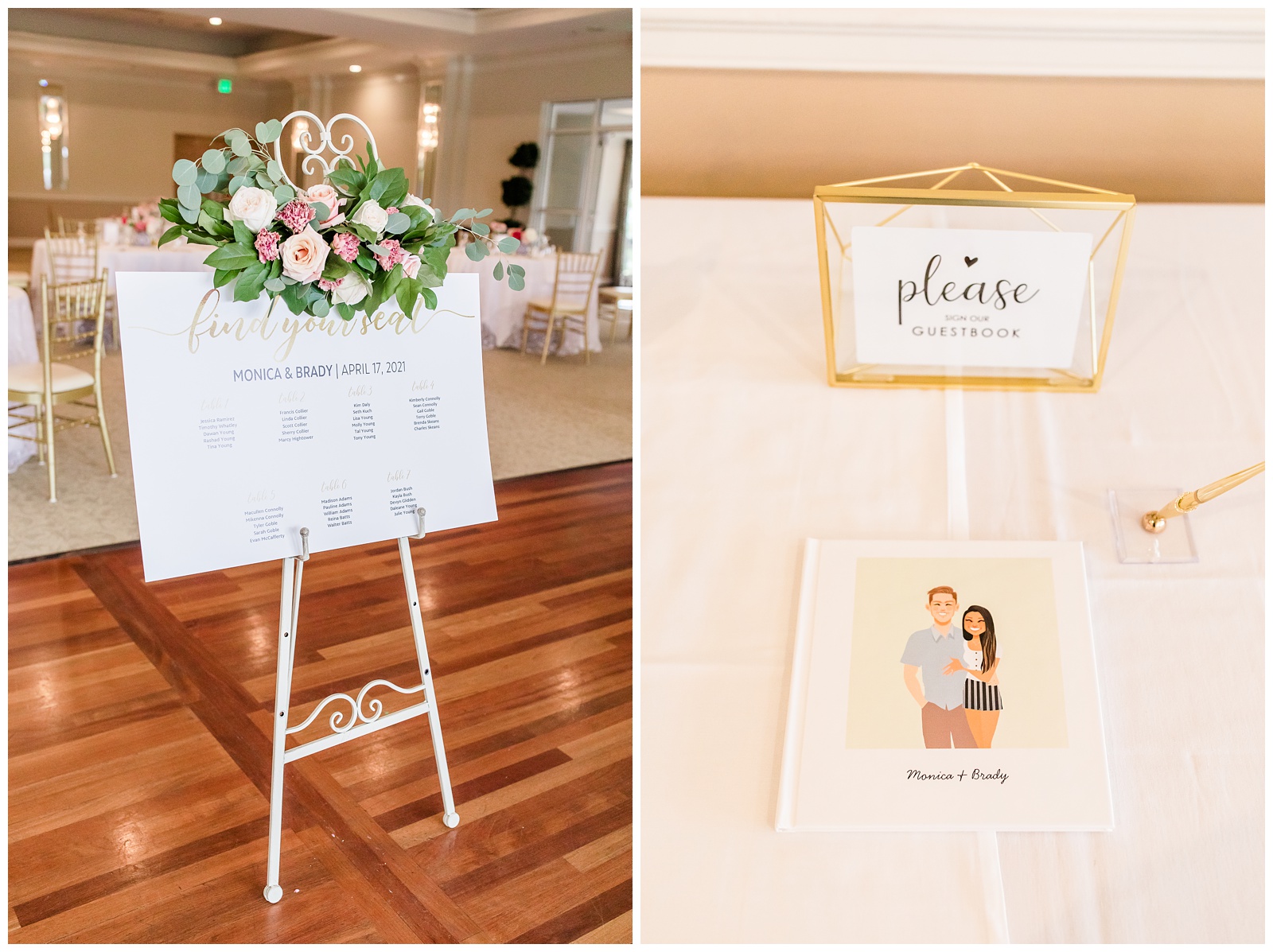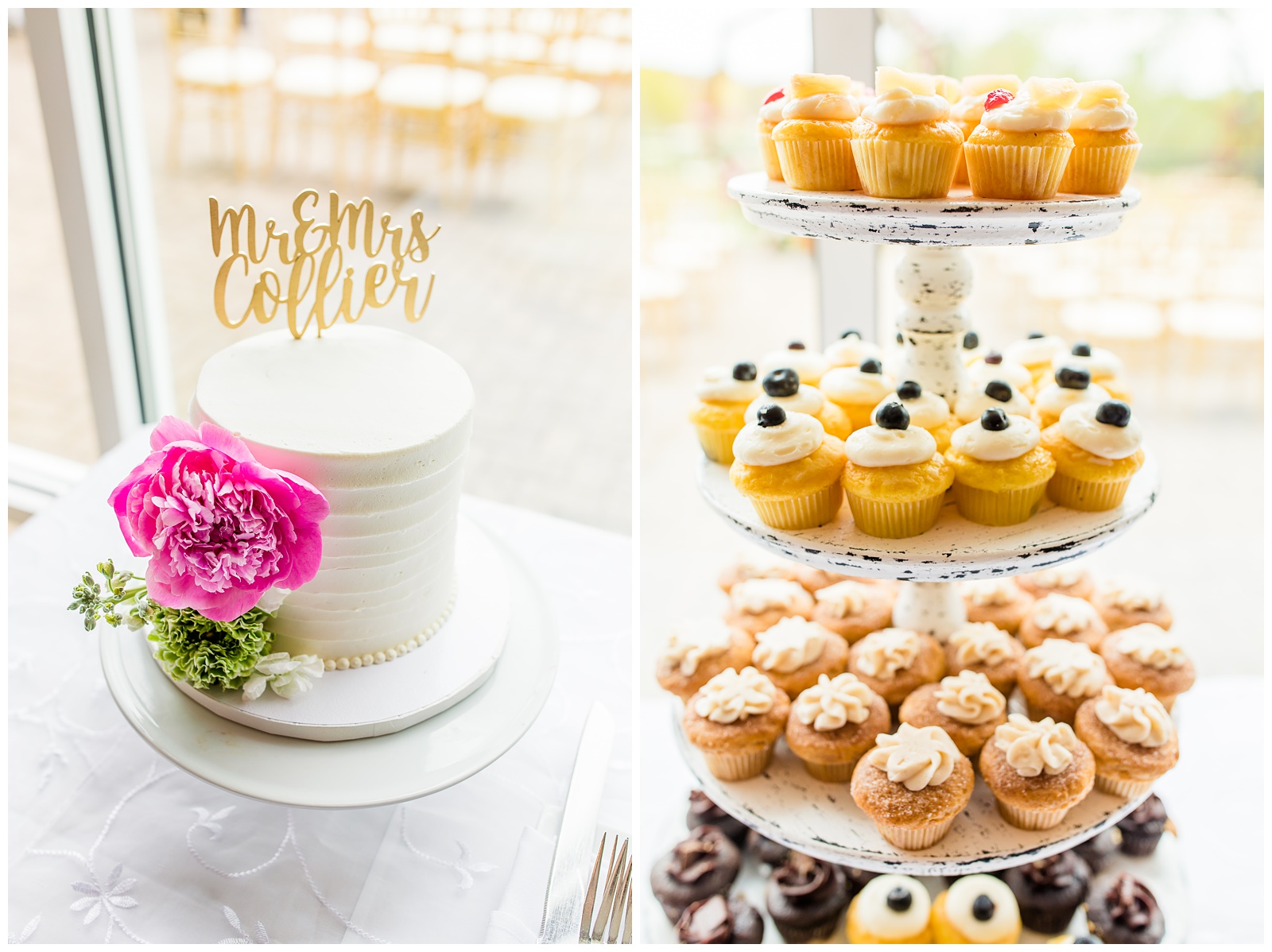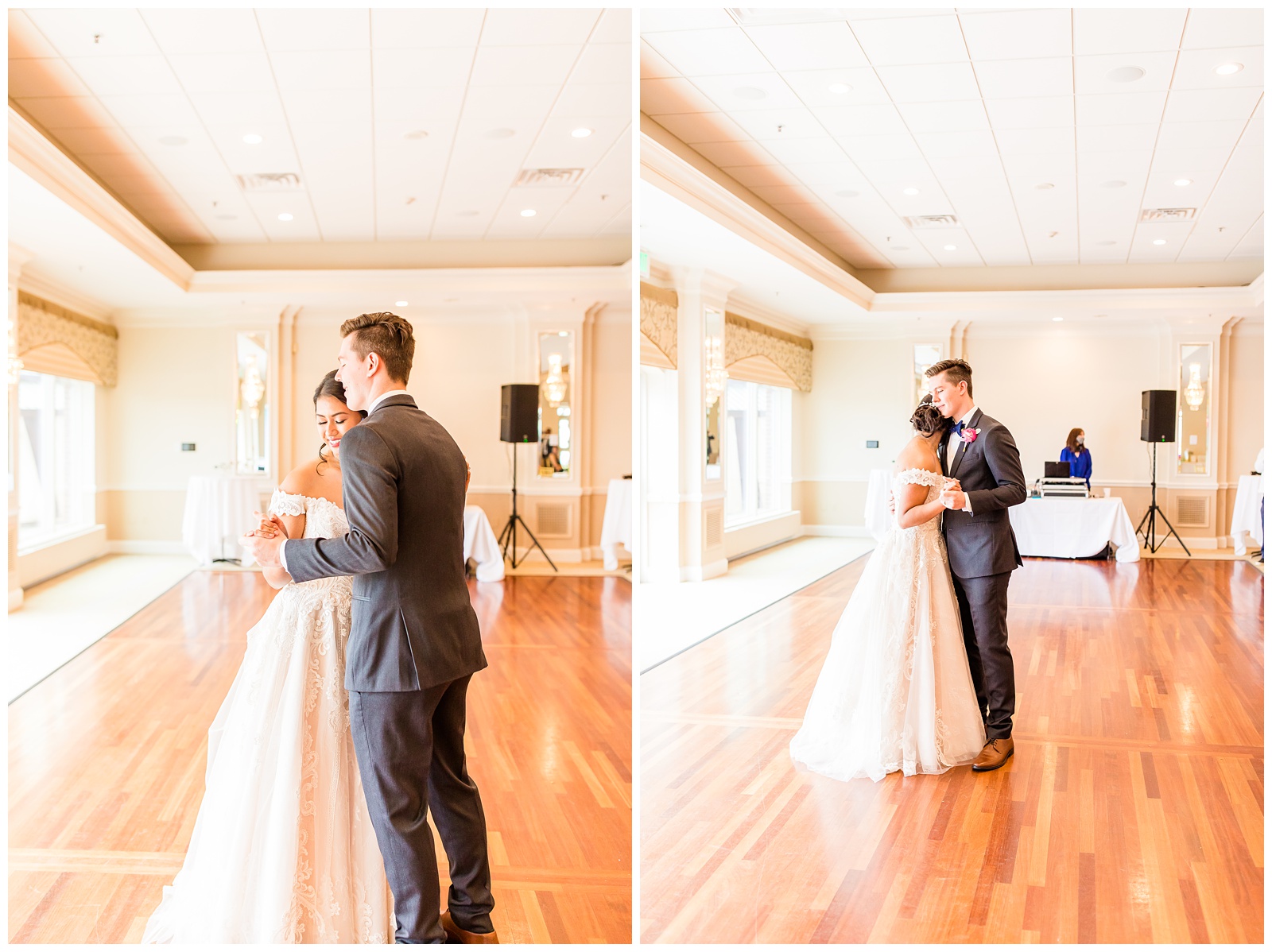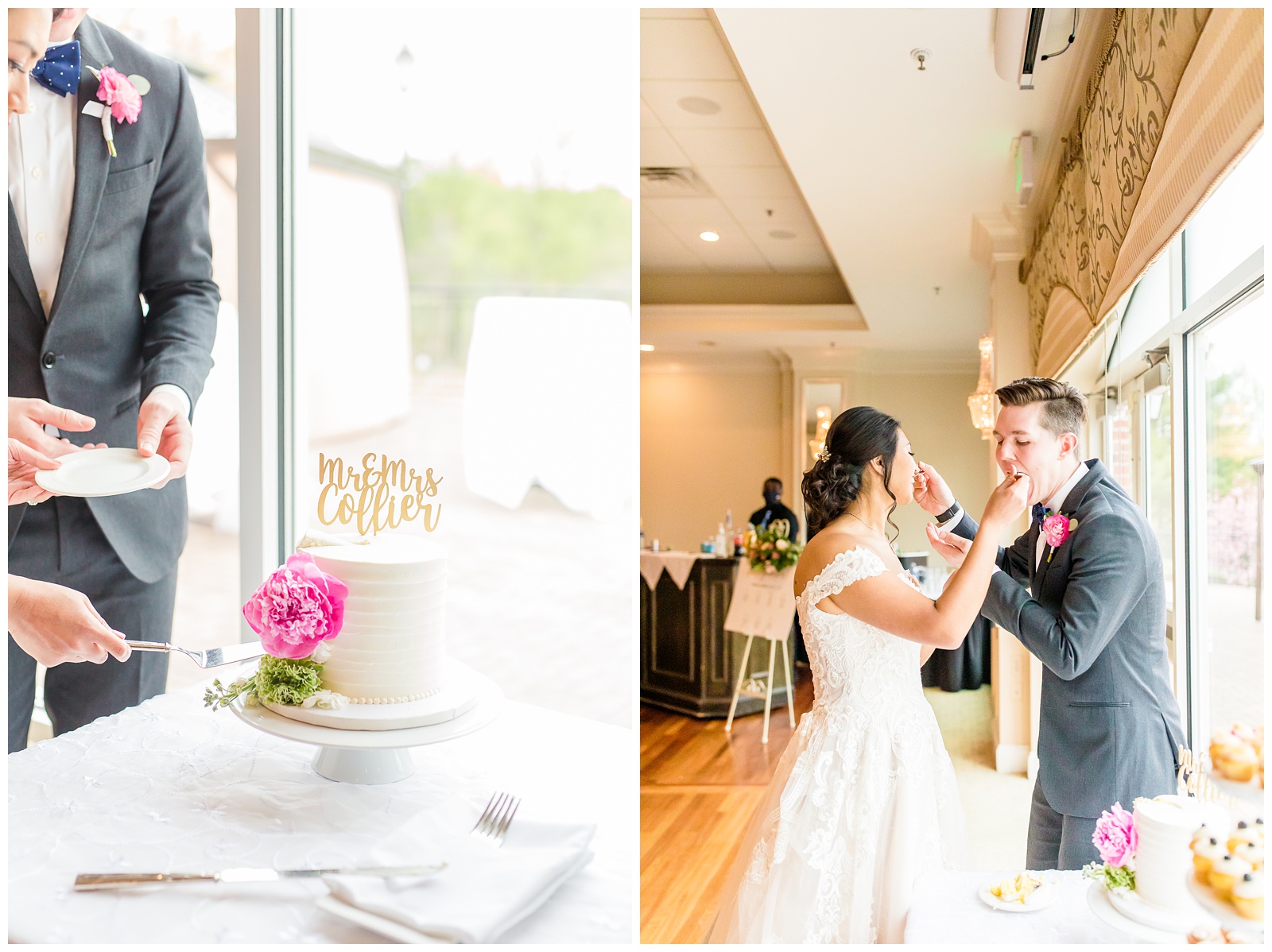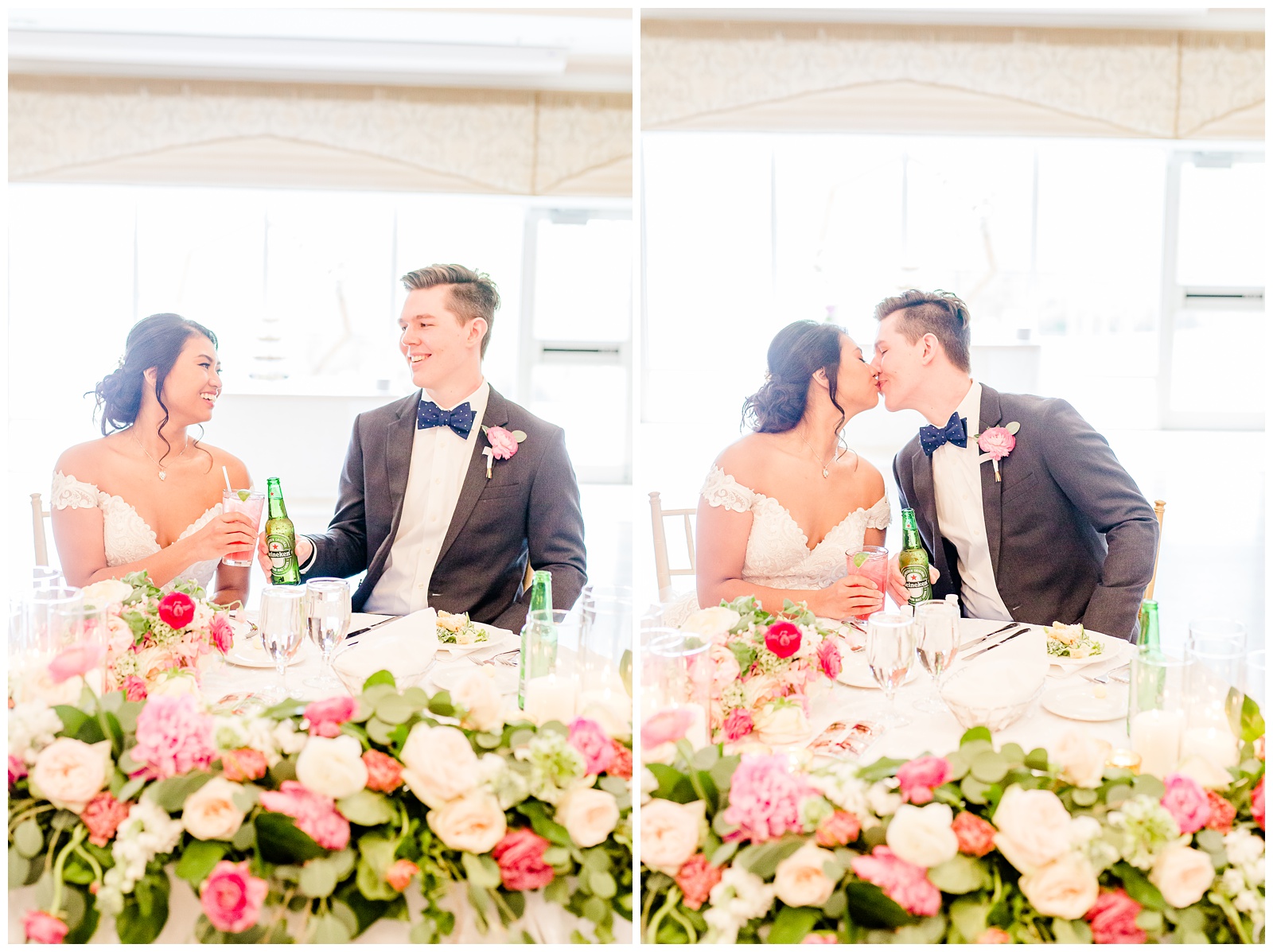 Allure Bridals
CHartwell golf & Country club
Abby Garden- Florist
Bialek's Music
Blue Crab Cupcakes
Rentals to Remember 
Up Dos For I Dos
The Black Tux
Birdy Grey