Gretchen & Reagan met in high school, they were both in FFA. They ended up having a couple Agricultural classes together and they actually sat next to each other and got along always very well. They remained friends throughout school and other relationships. Following high school they ran into each other when Gretchen was 20 and Reagan was 22. And they have spent very little time apart since. They are best friends and enjoy hanging out and doing things together.
Reagan proposed attending a Patriots (his team) vs. Cowboys (her team) Football game in Massachusetts that Gretchen had given him for his birthday. While they were there they had a lot of interest in visiting the JFK Library as they are both super into political history. While they were there Reagan proposed in the library.
Gretchen LOVES Christmas so they decided to do all things Christmas for their December wedding. <span>The most meaningful detail of their wedding is the wooden ring box Gretchen's sister had made for them.
We all hoped in the car and went to Gretchen's Grandparents home to have a first look with her Grandfather who couldn't attend as he is battling cancer. What a special moment!
From the Bride: "I knew he was the one when looking at how even though he has faced challenges he never complains he always makes time to be there at the end of every day. Good and bad."
From the Groom: " I knew in high school, she is the friendly woman I've ever known and would do anything for anyone. I love her caring heart."
Congratulations Reagan and Gretchen!!!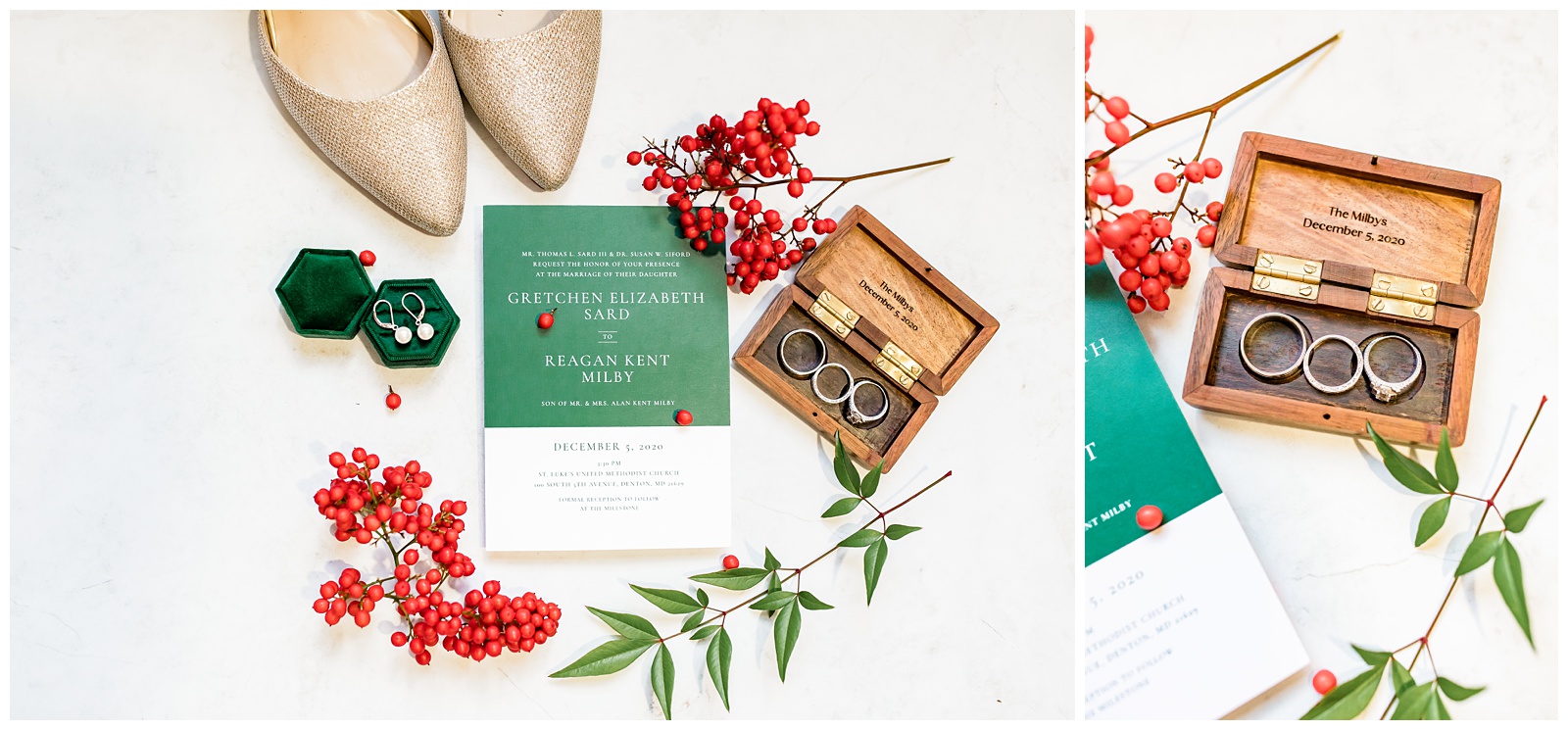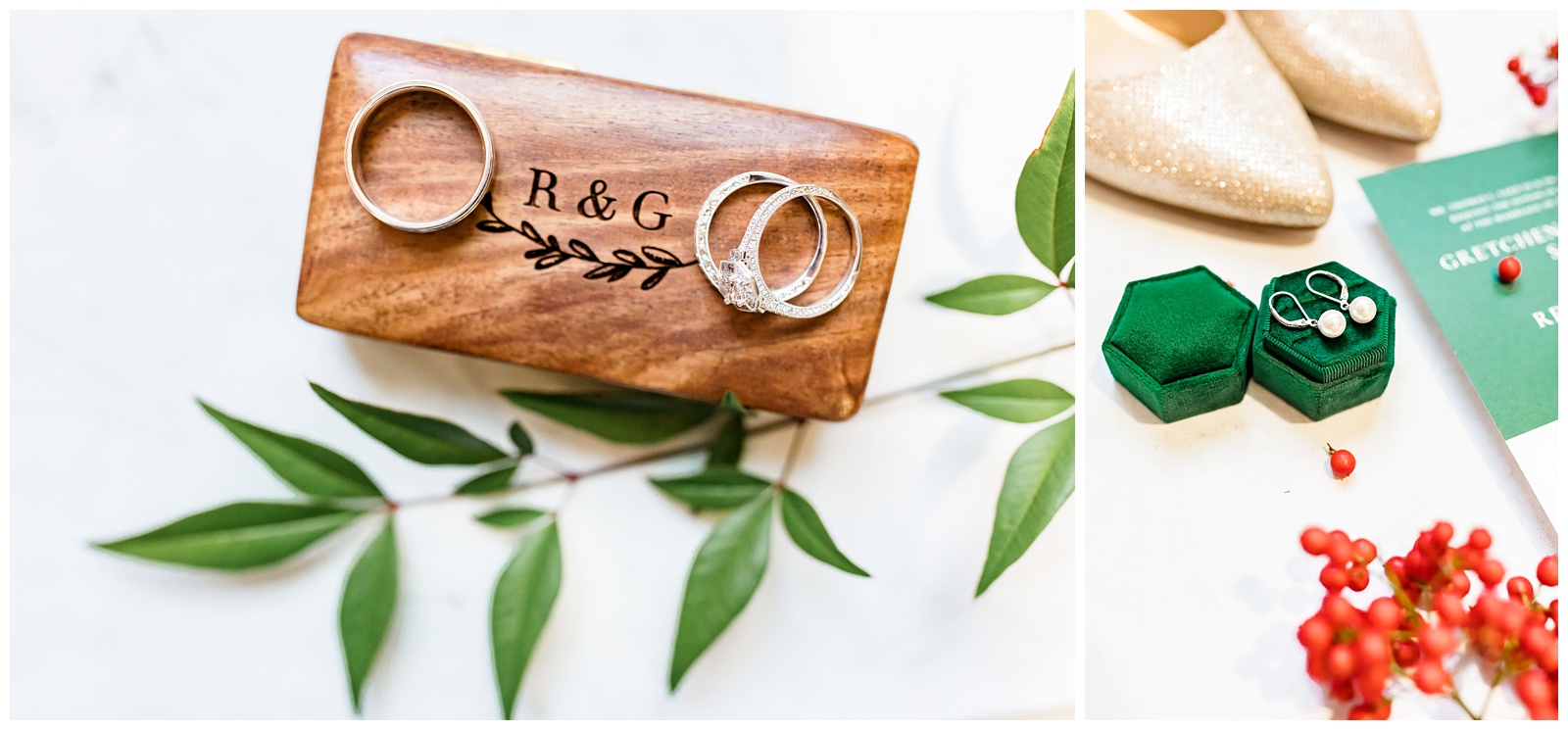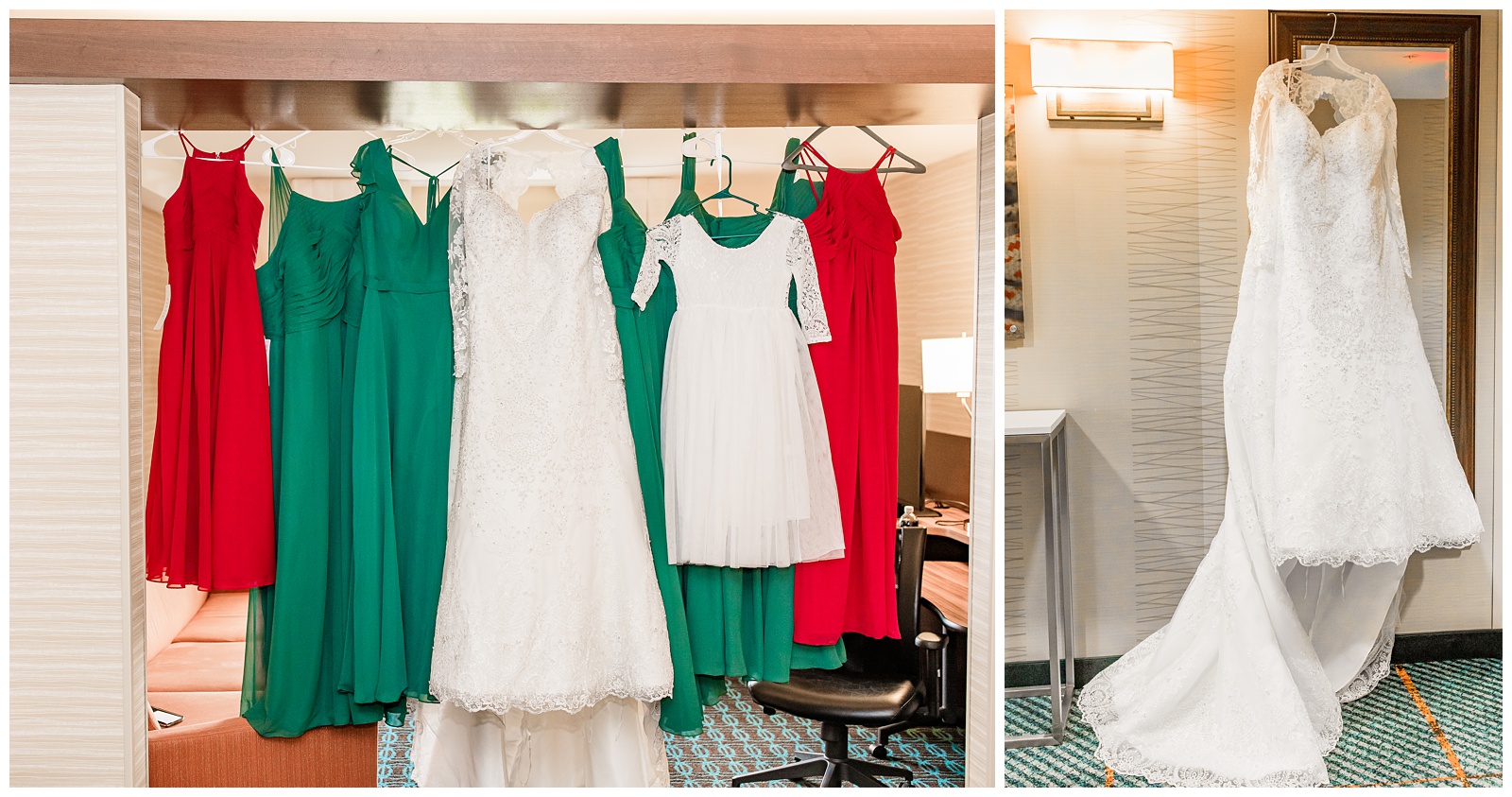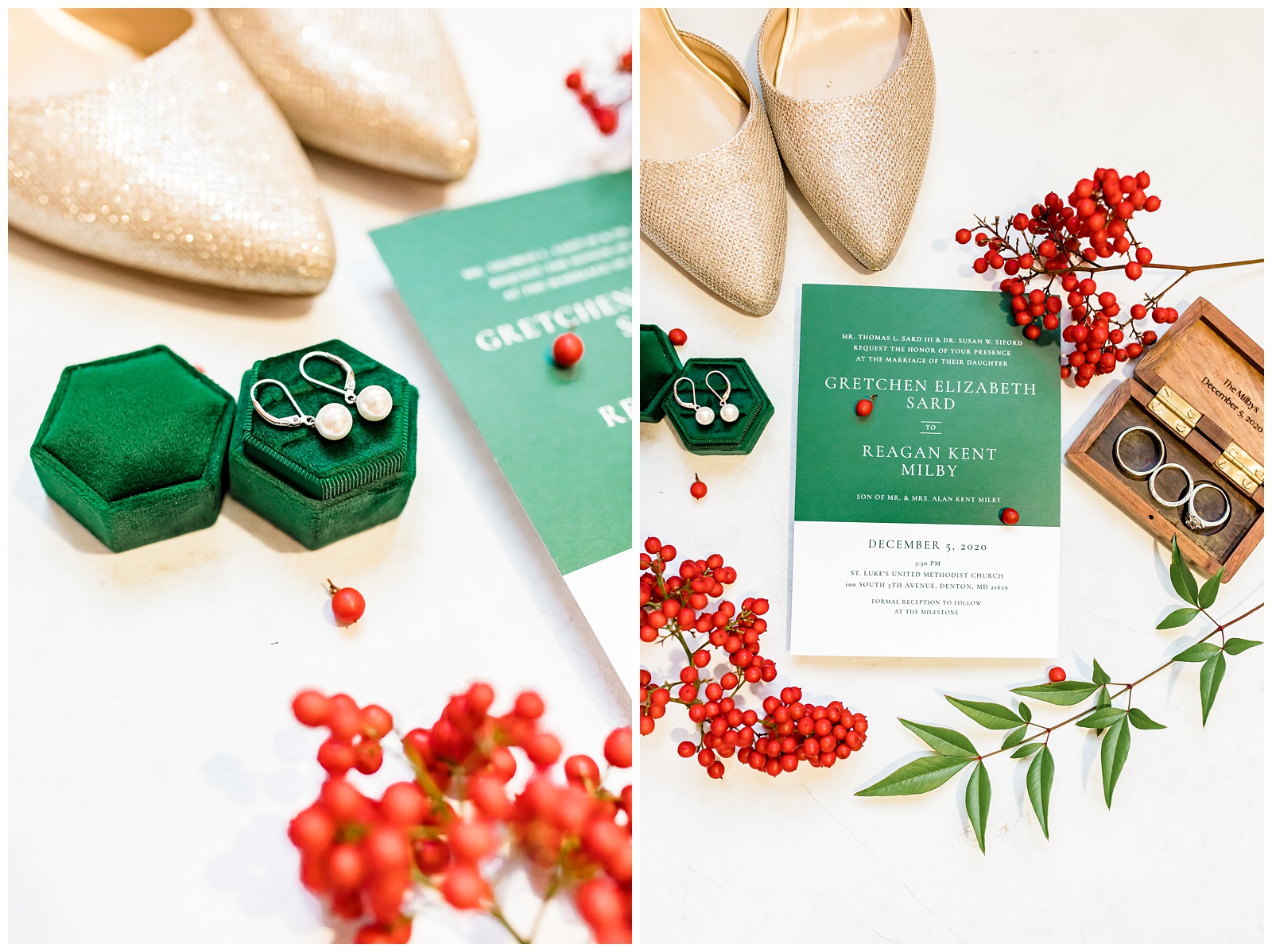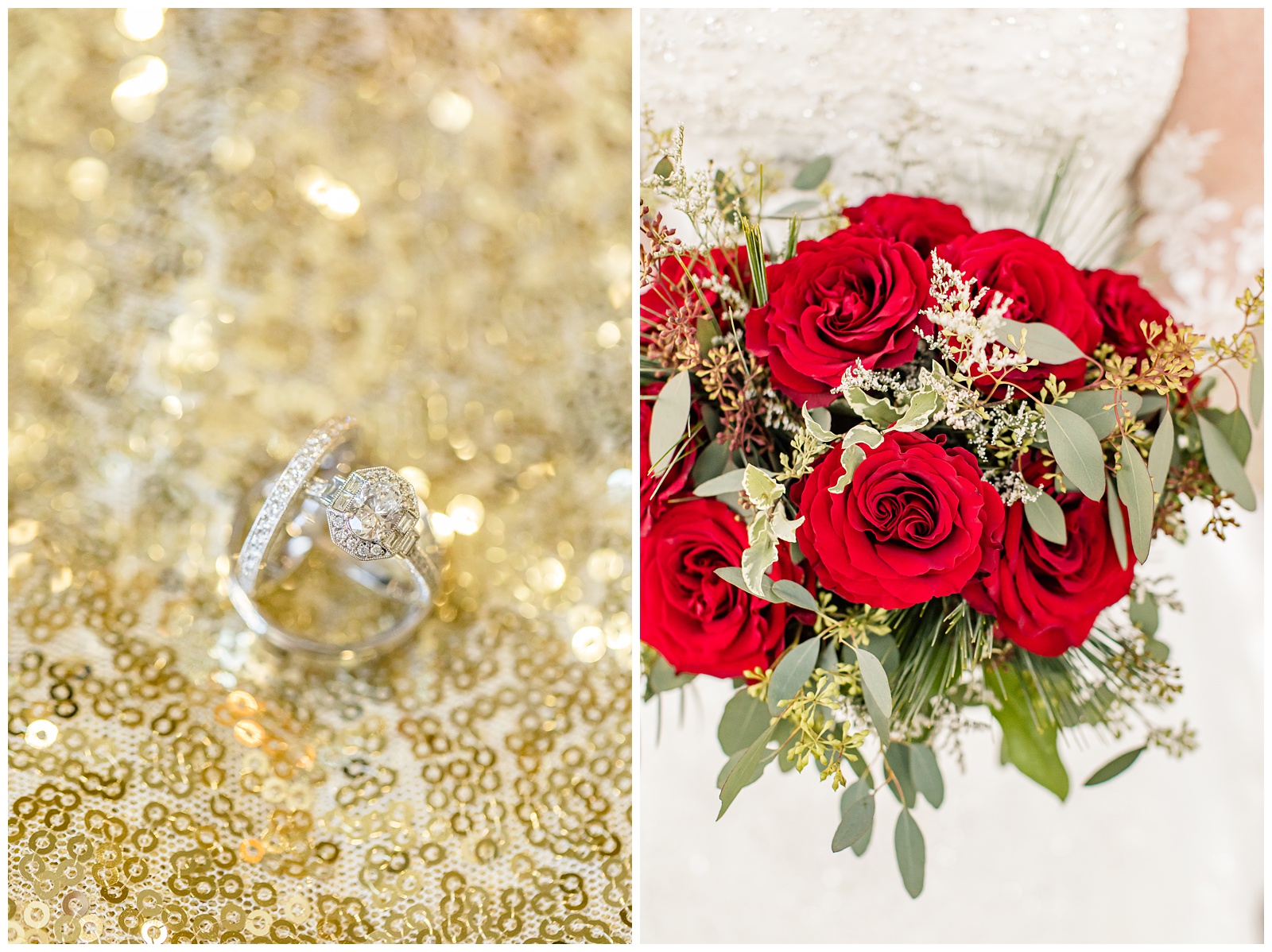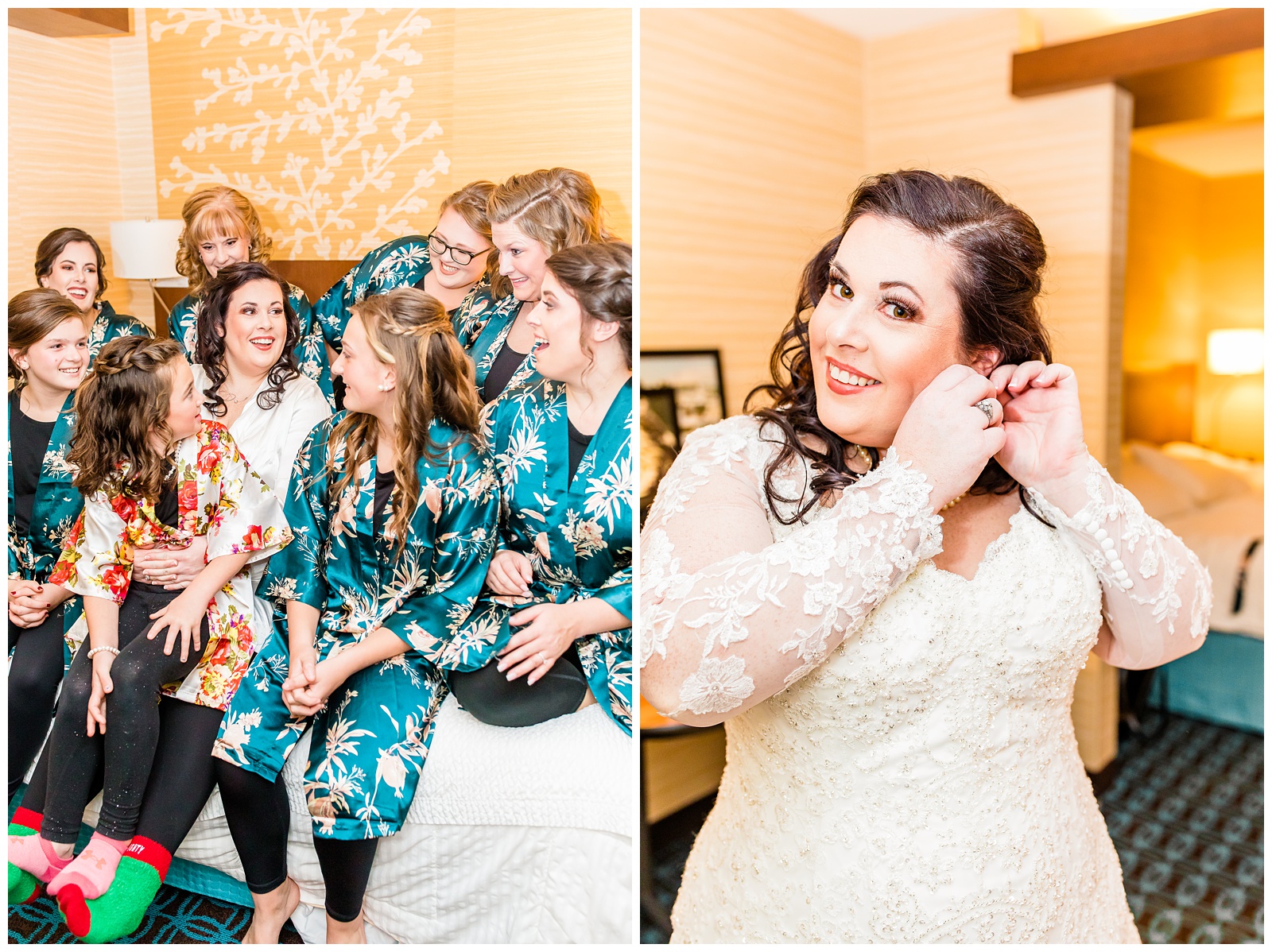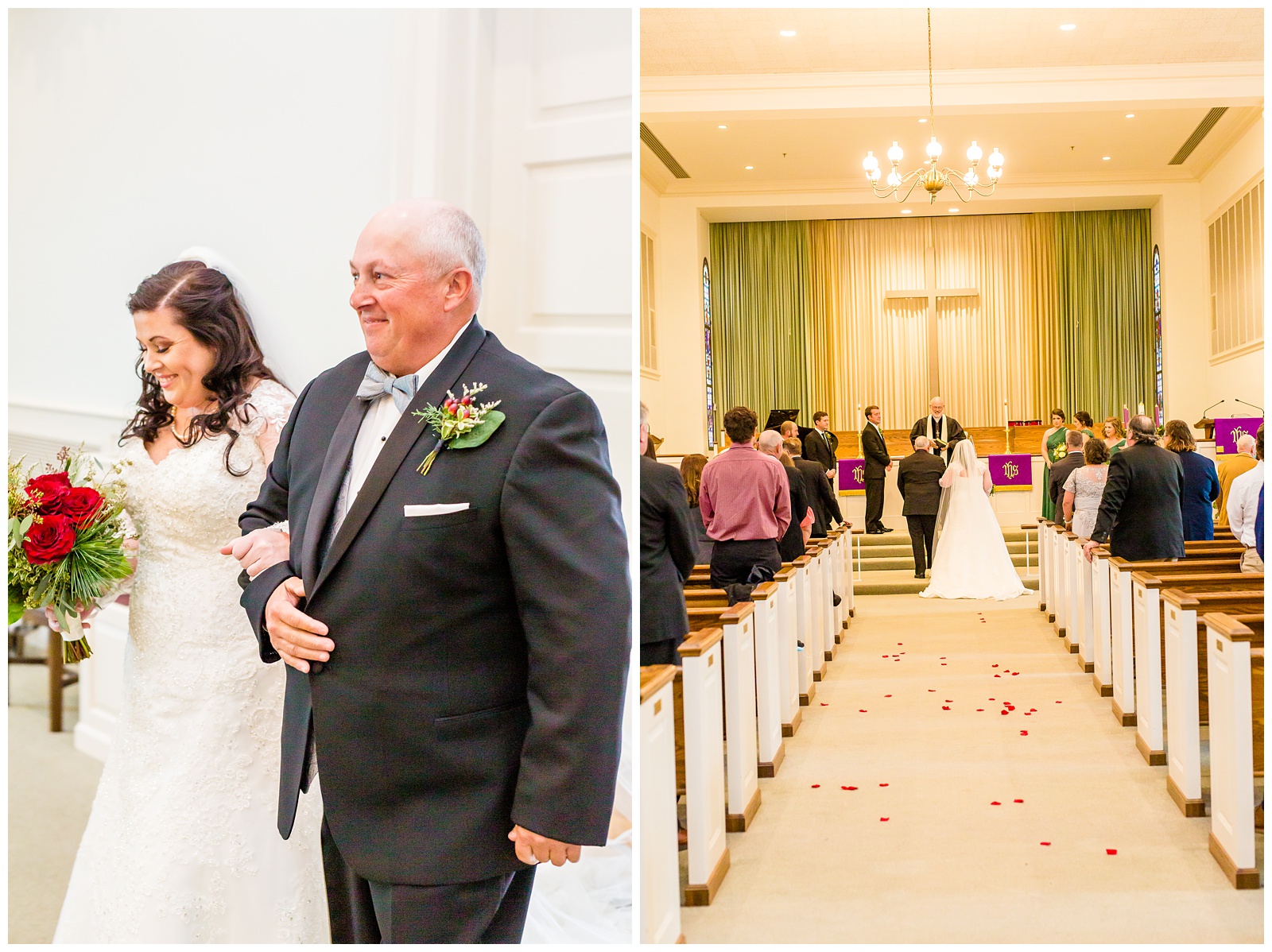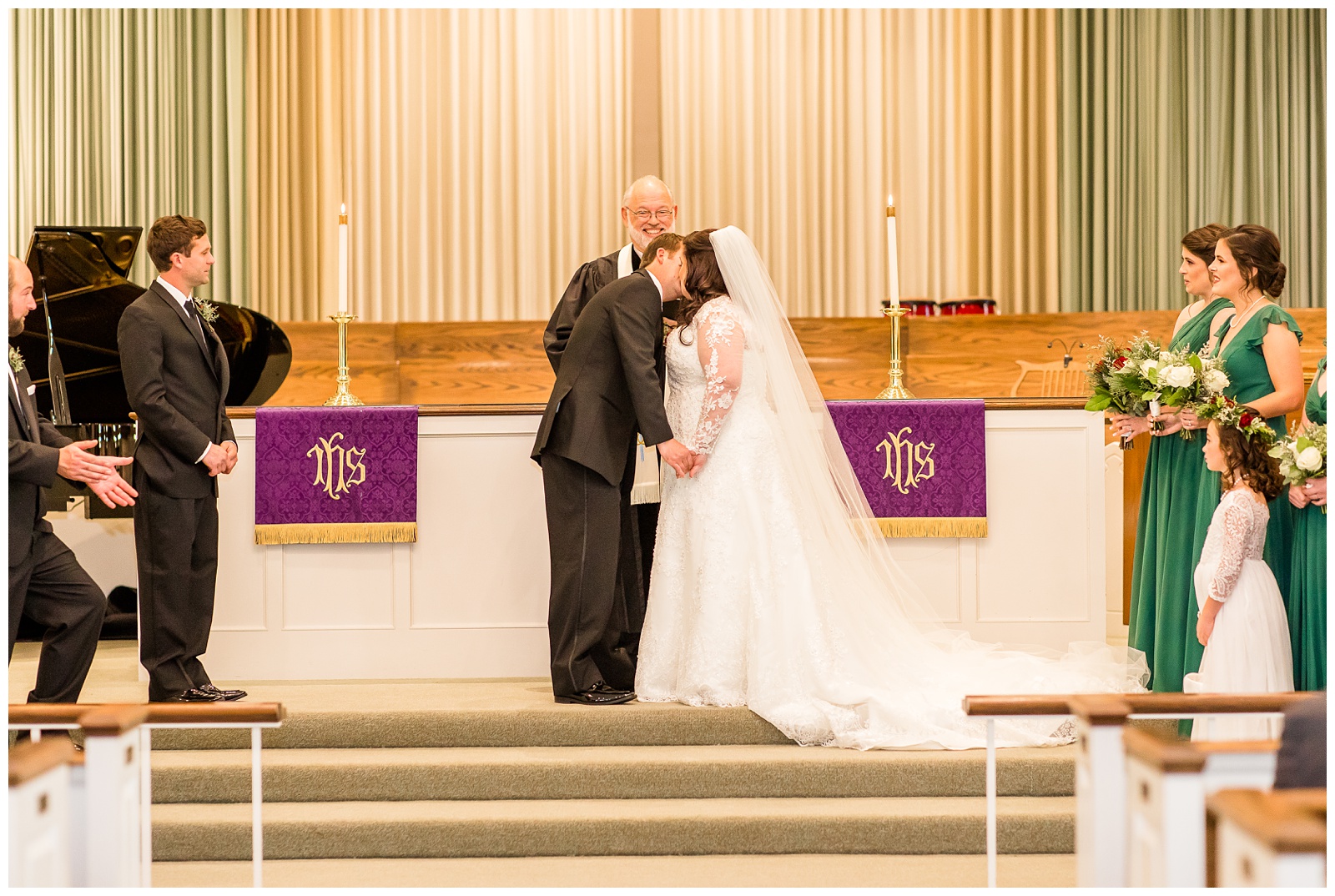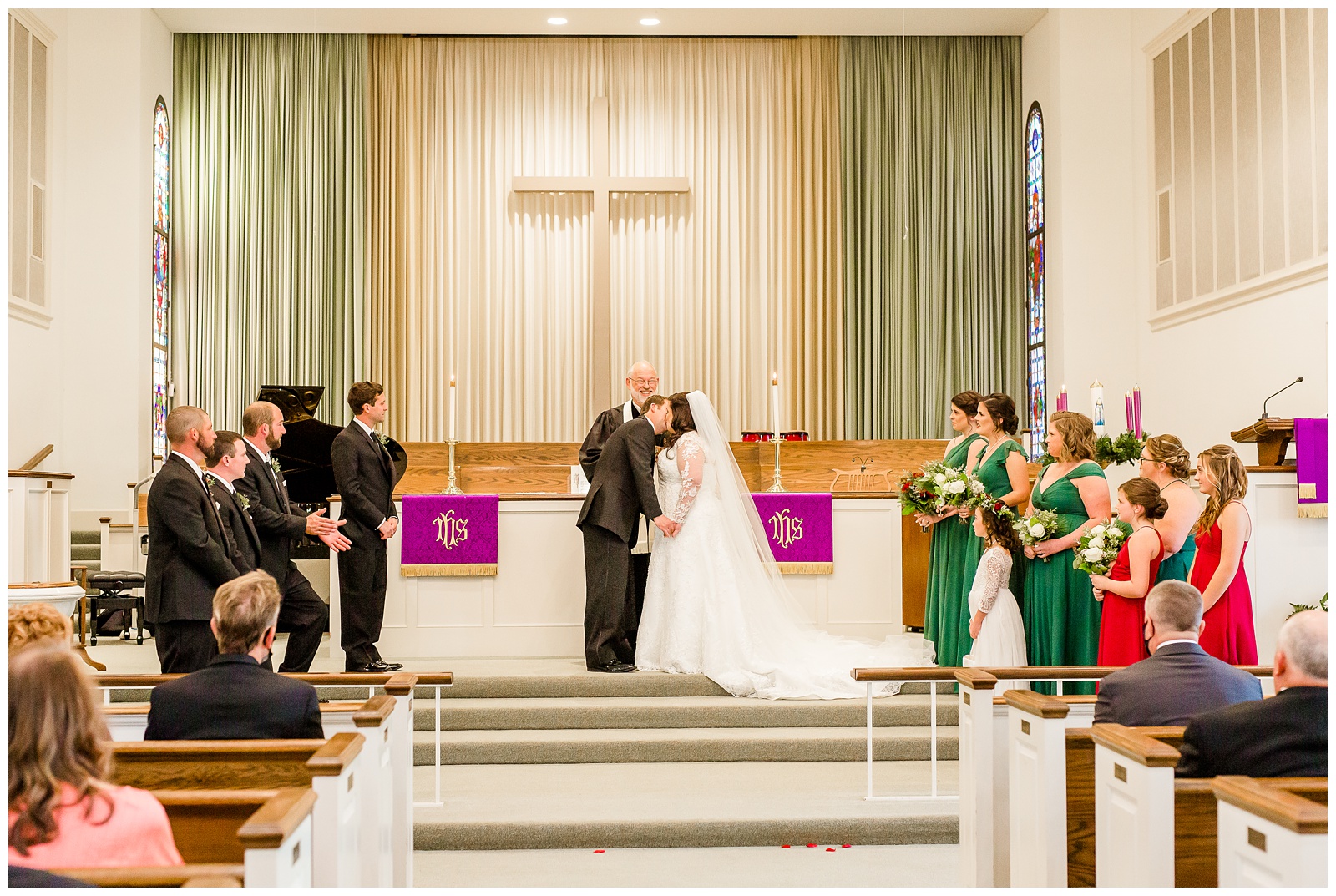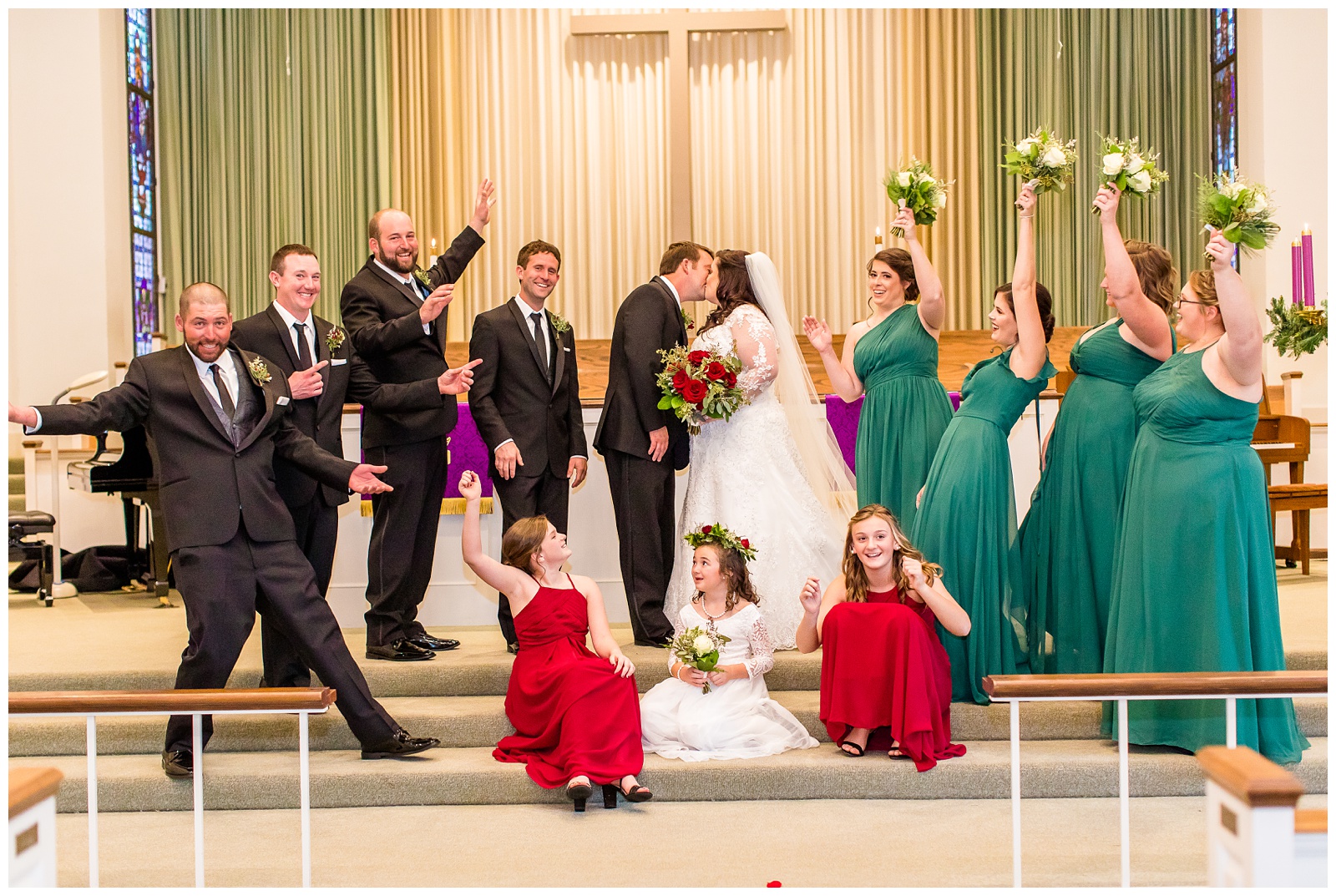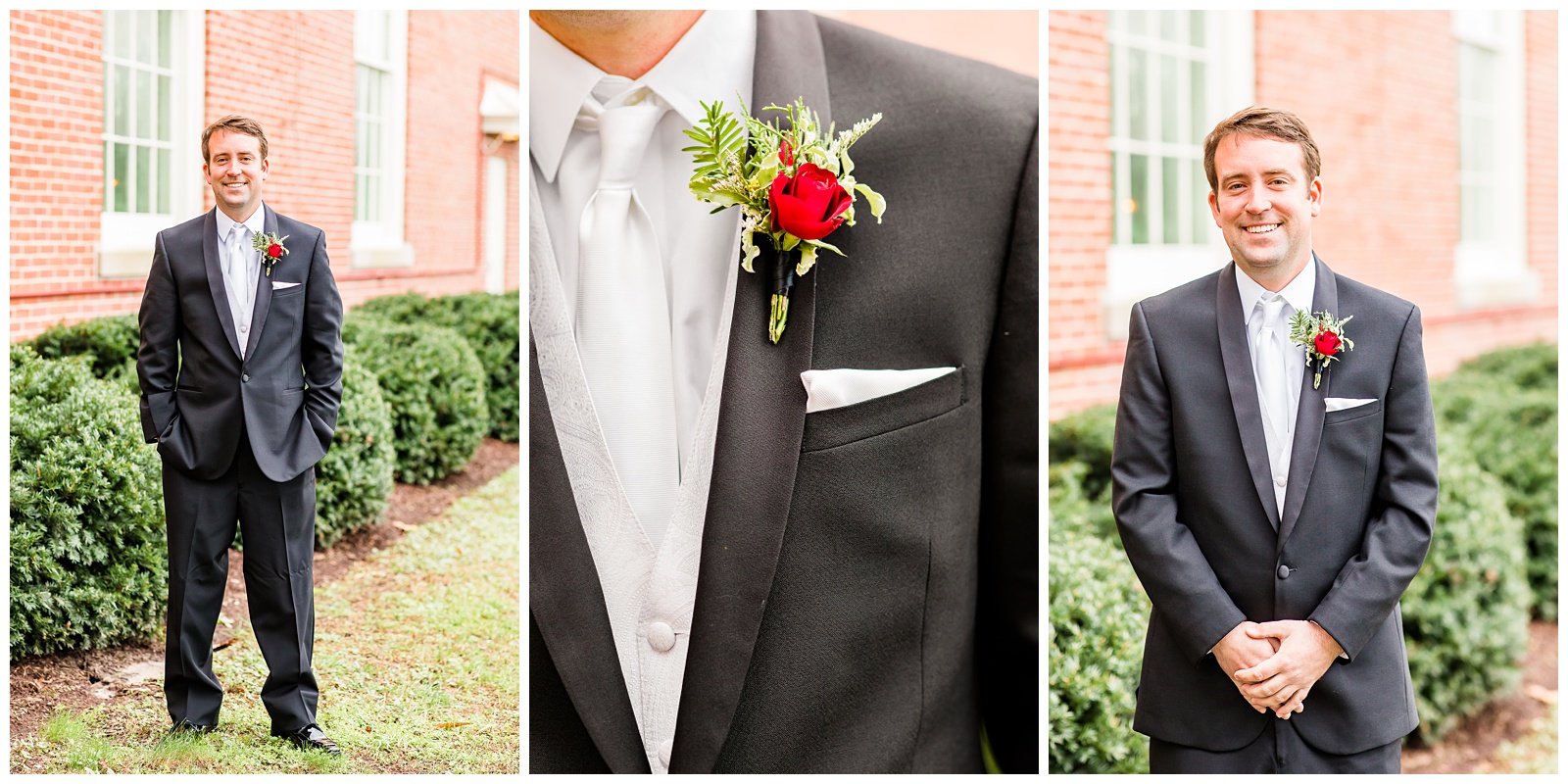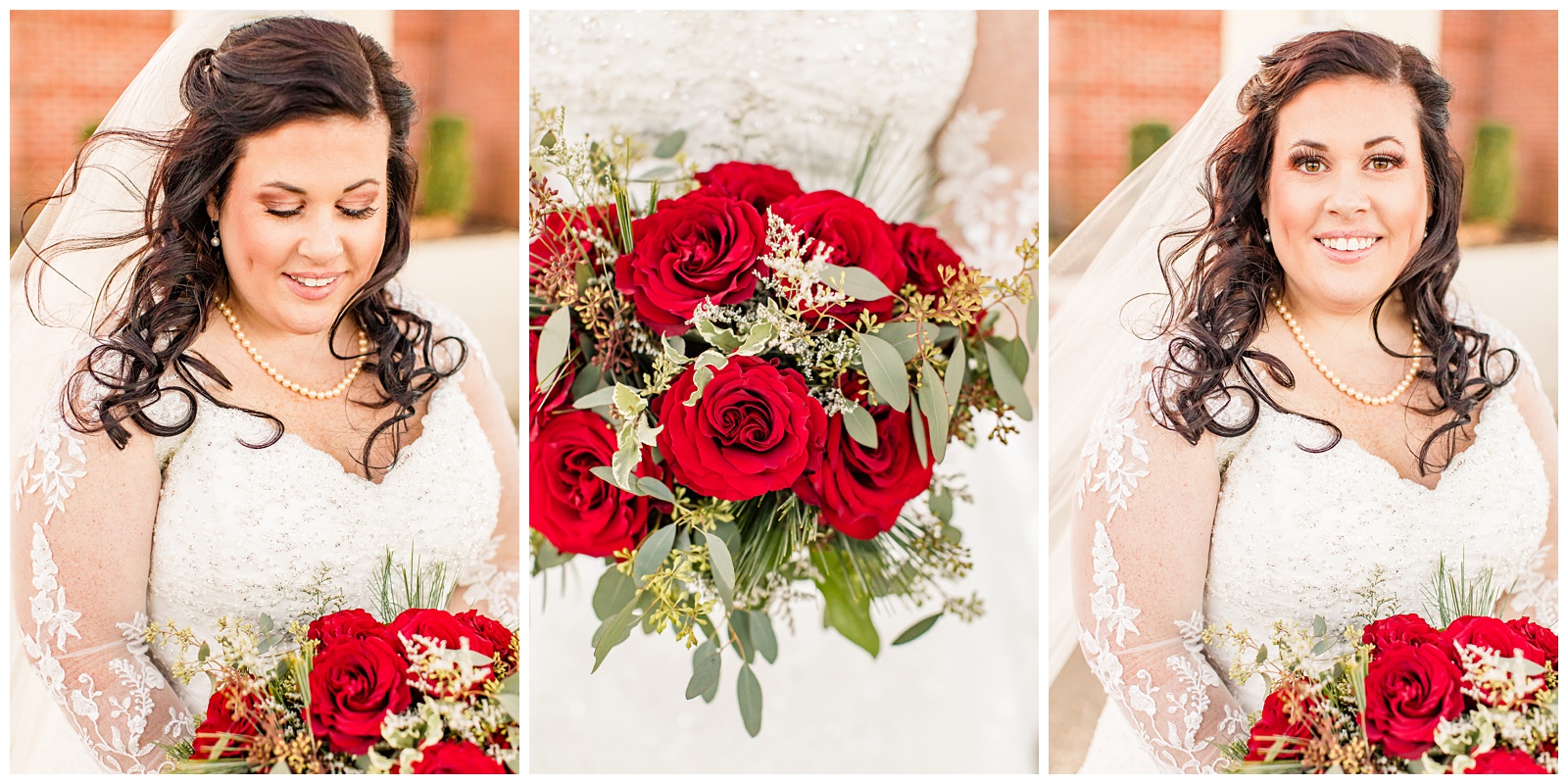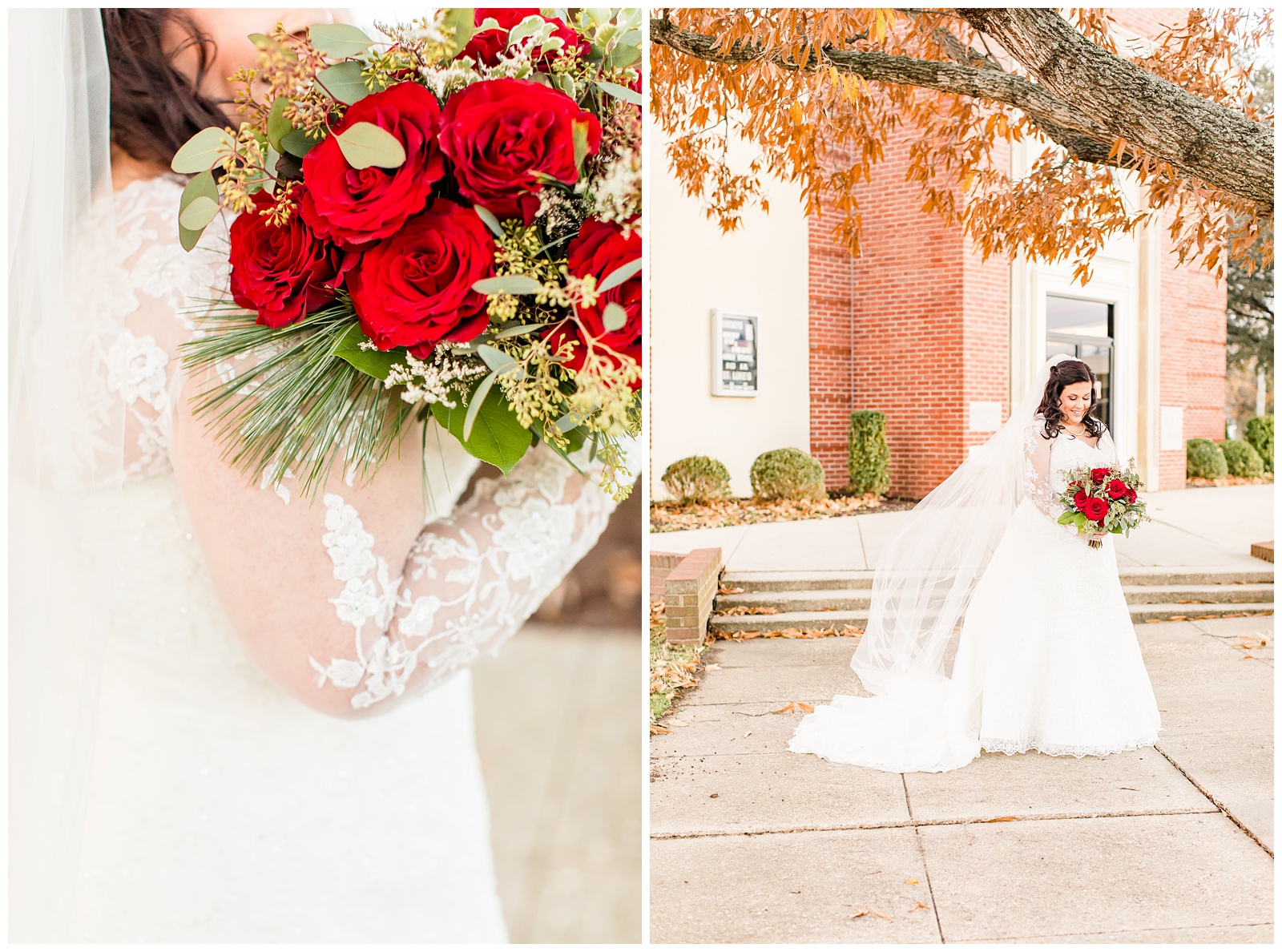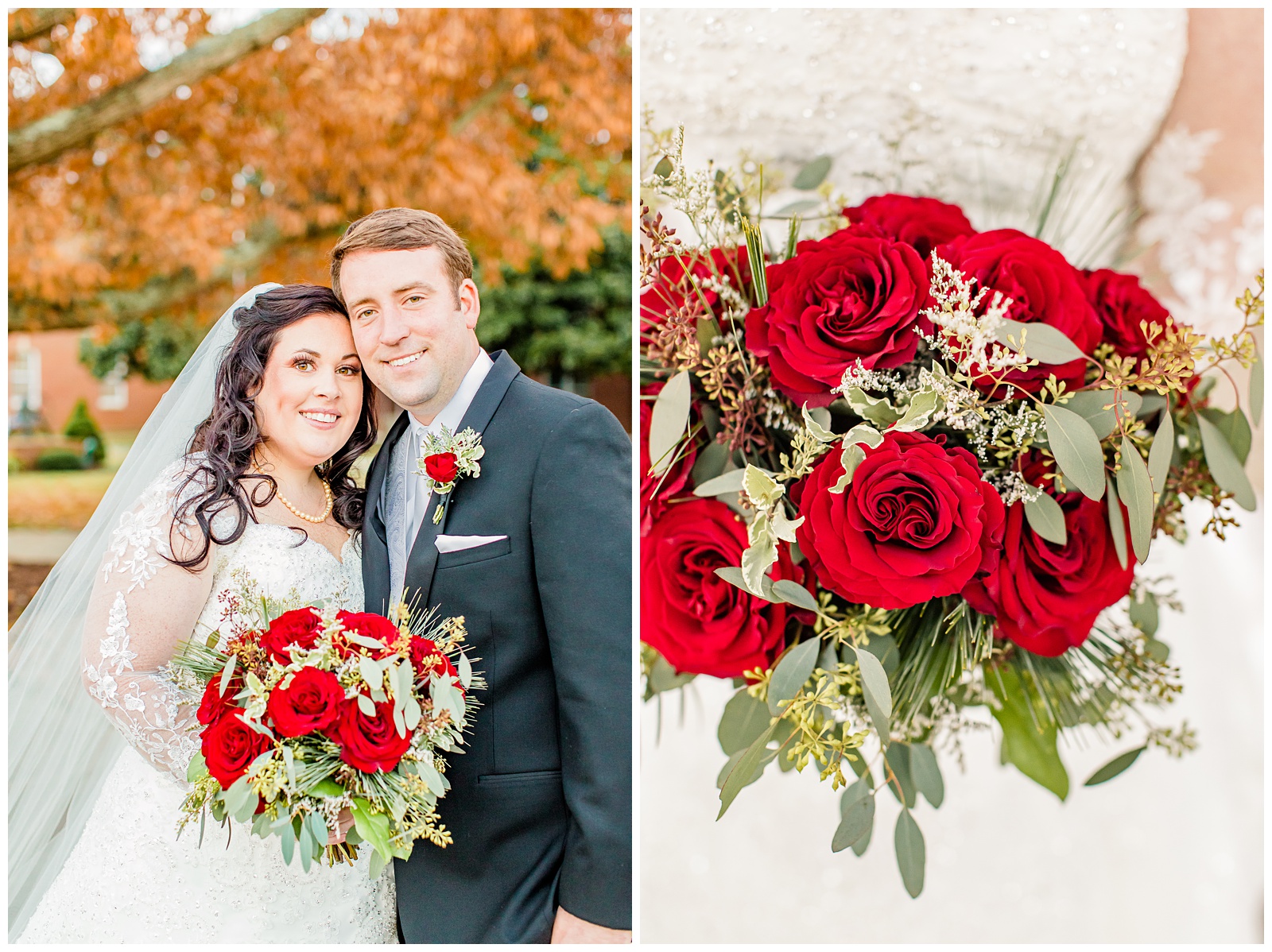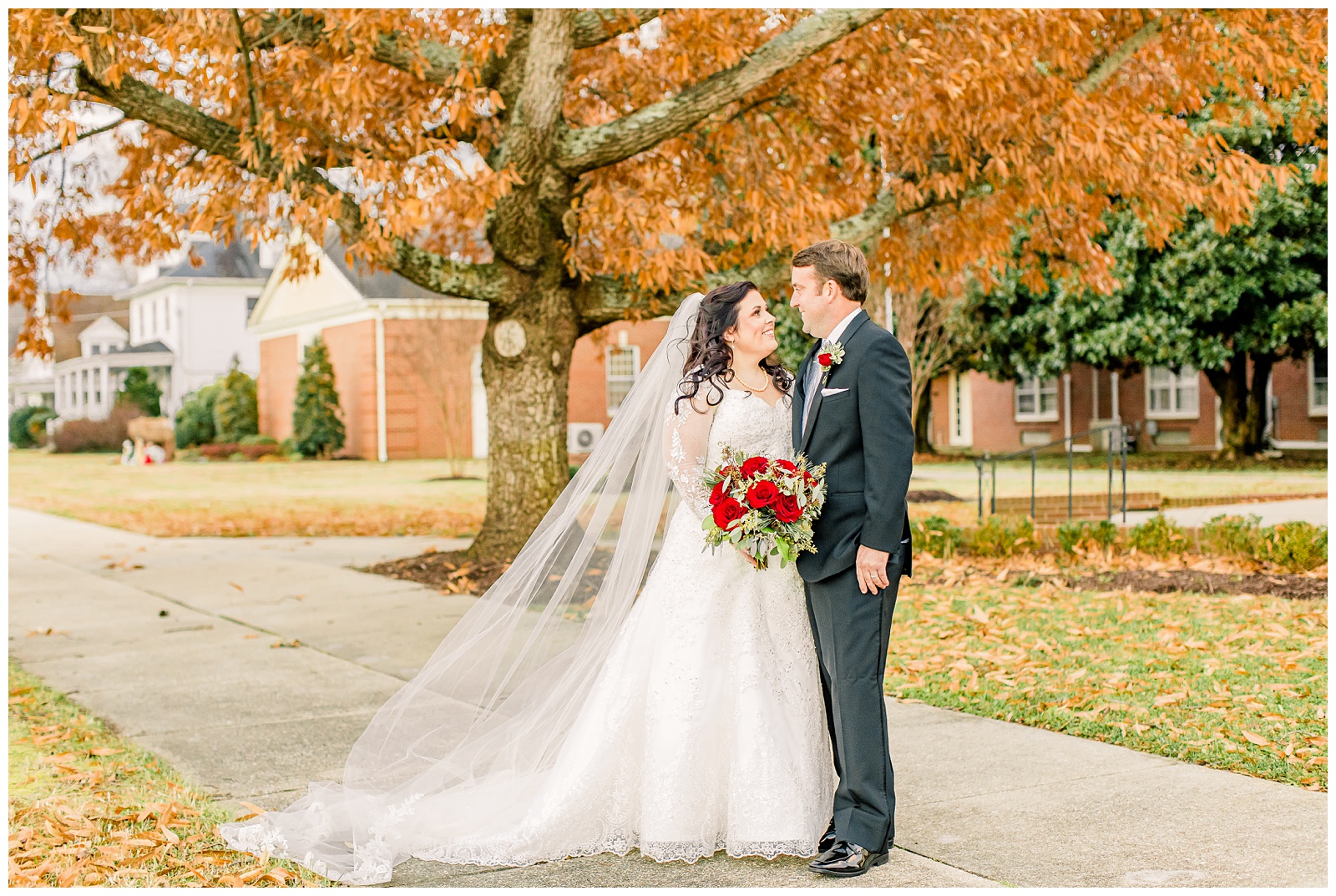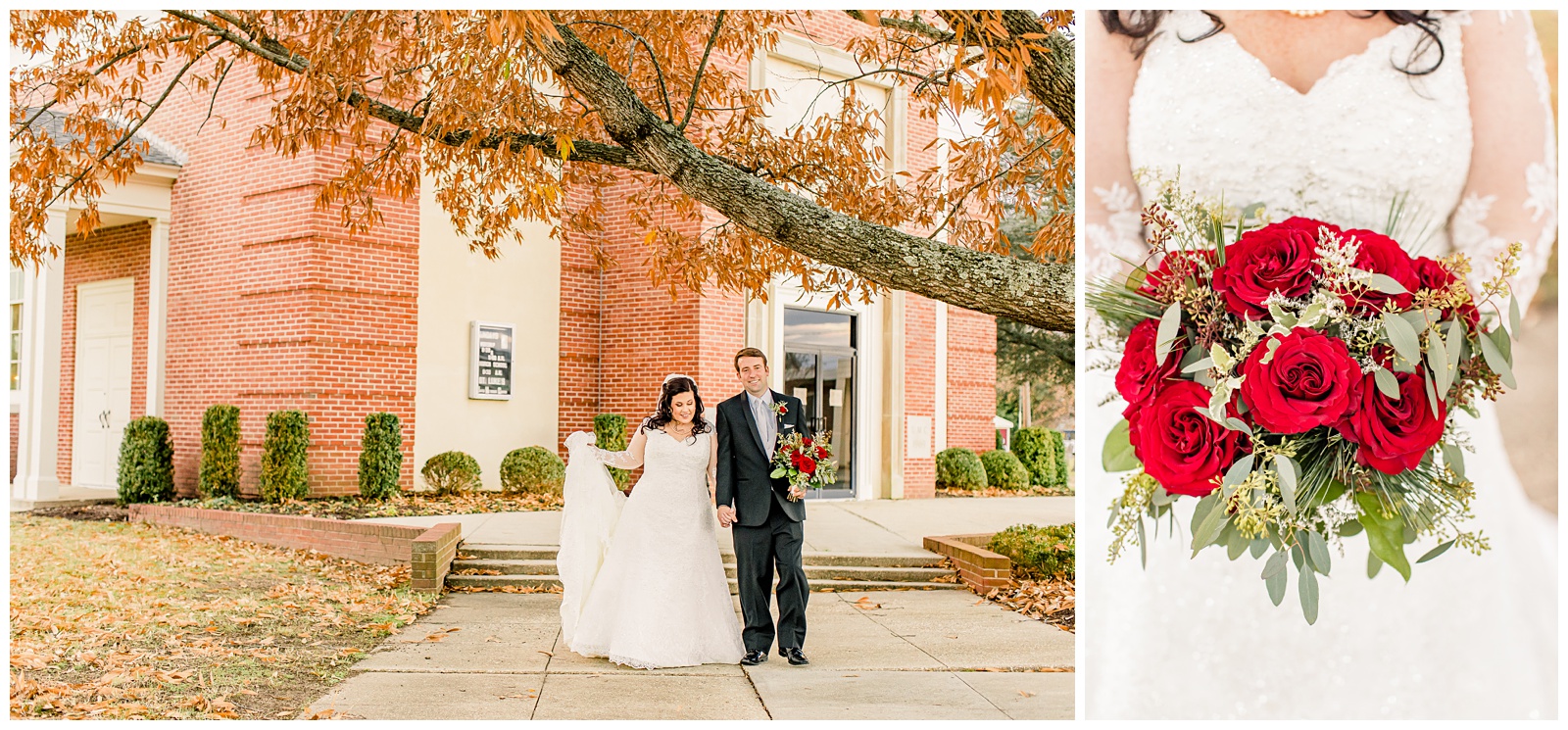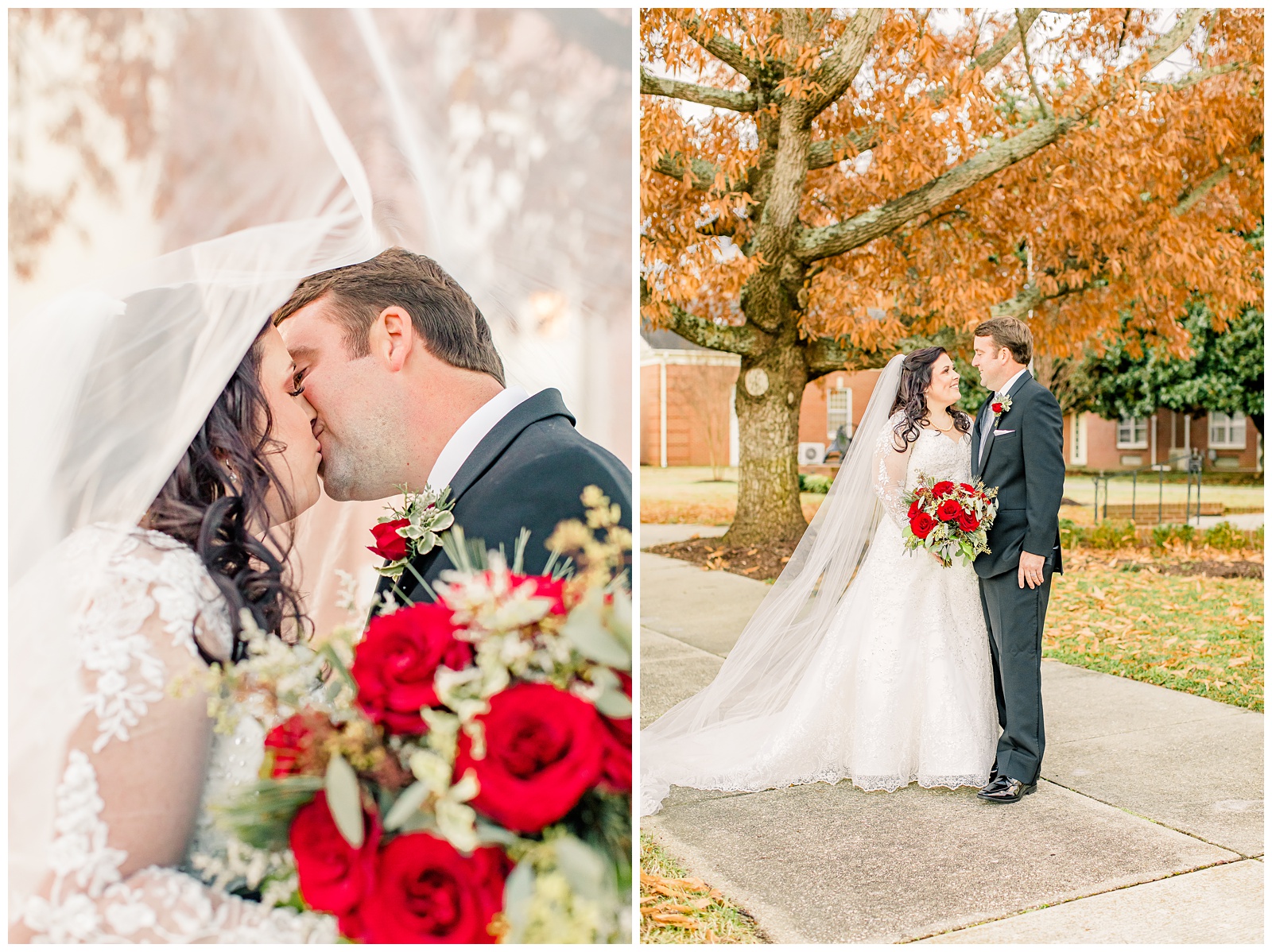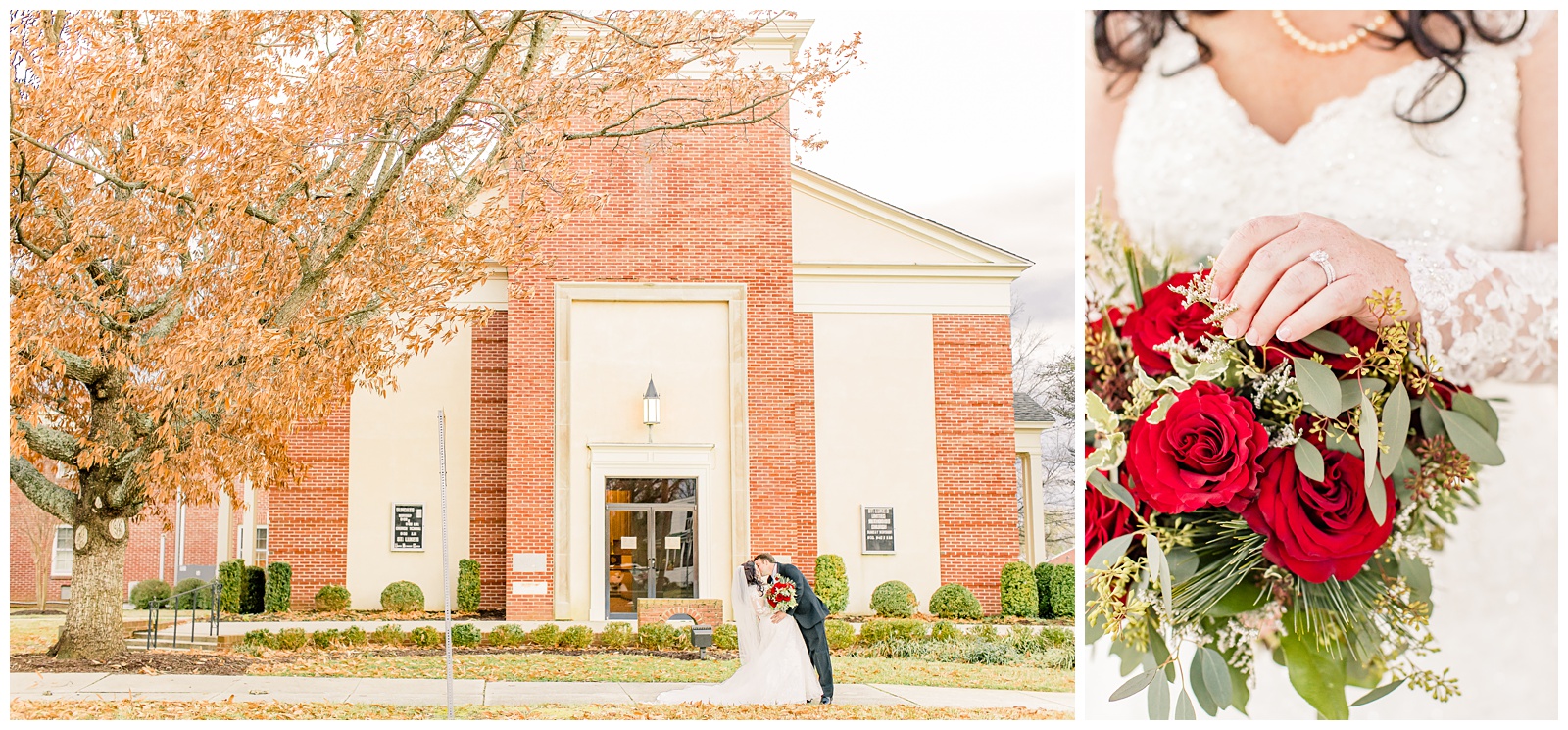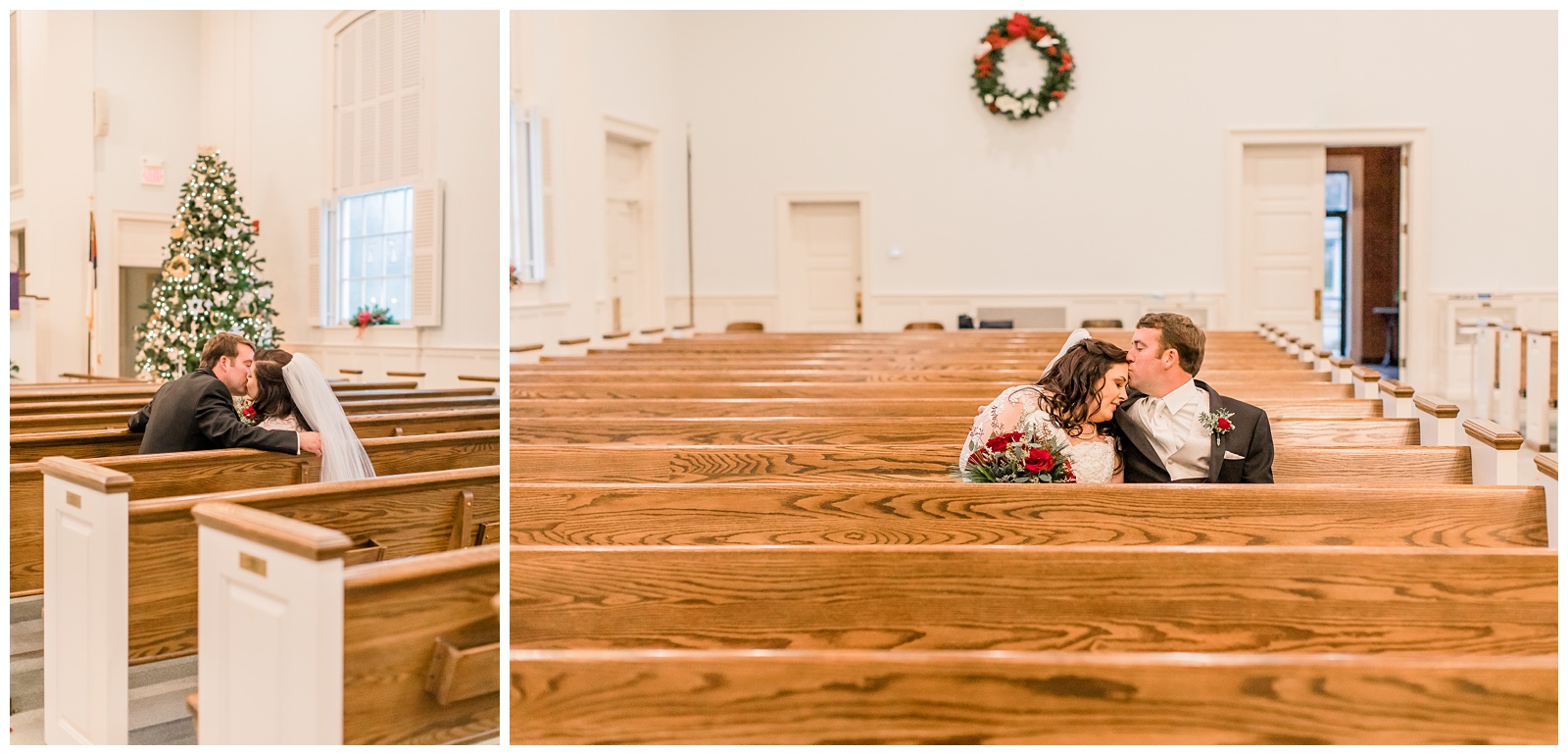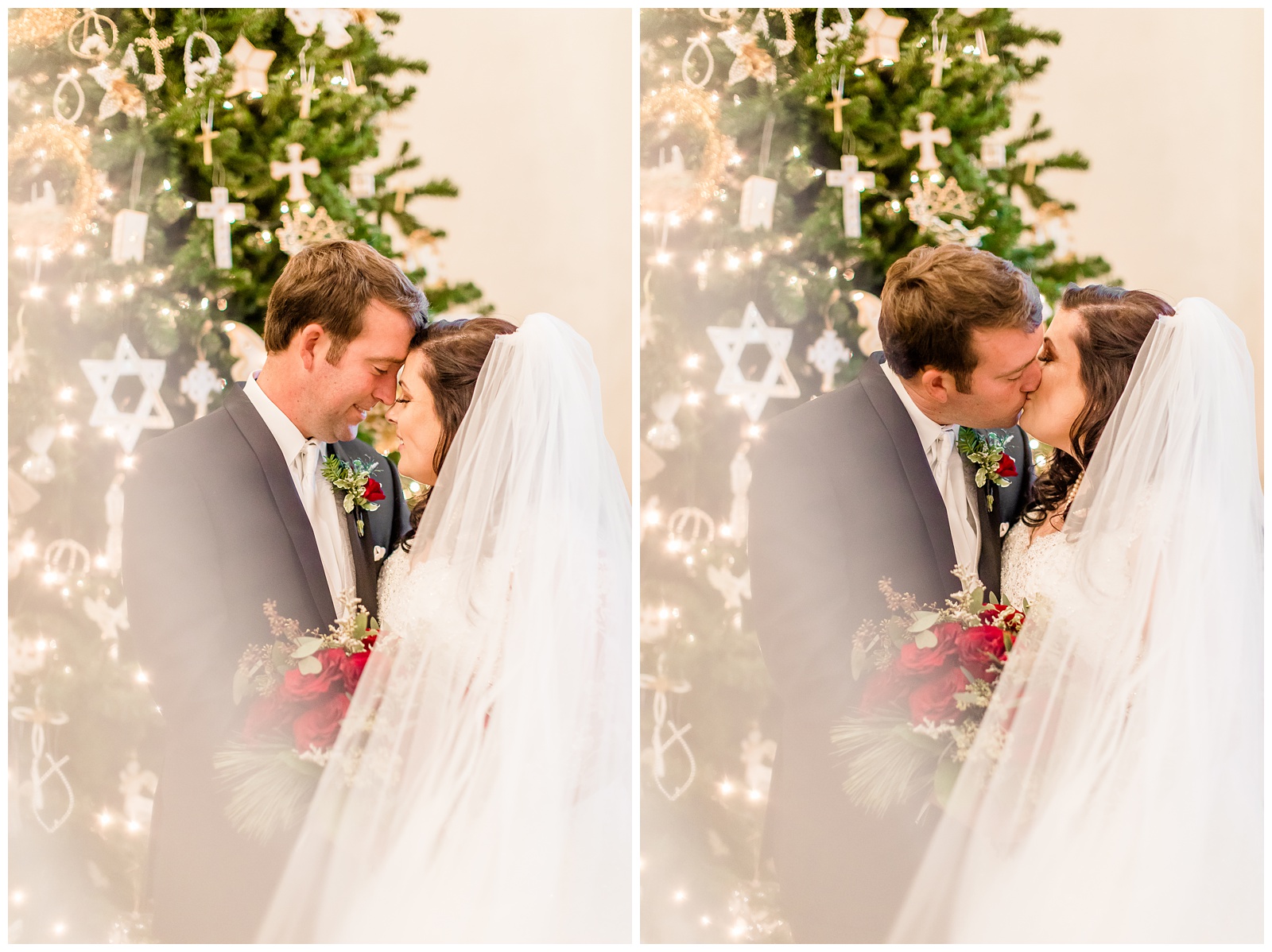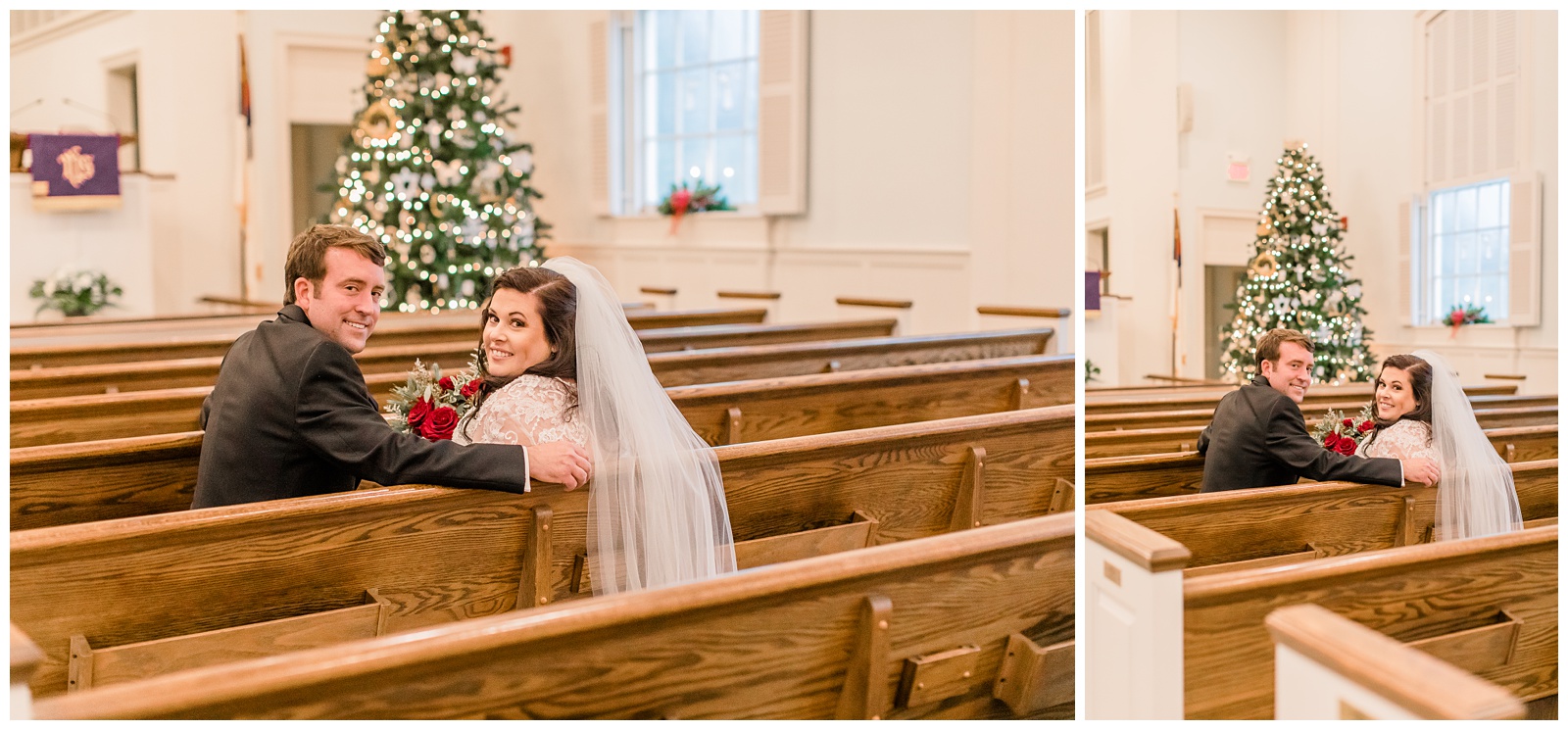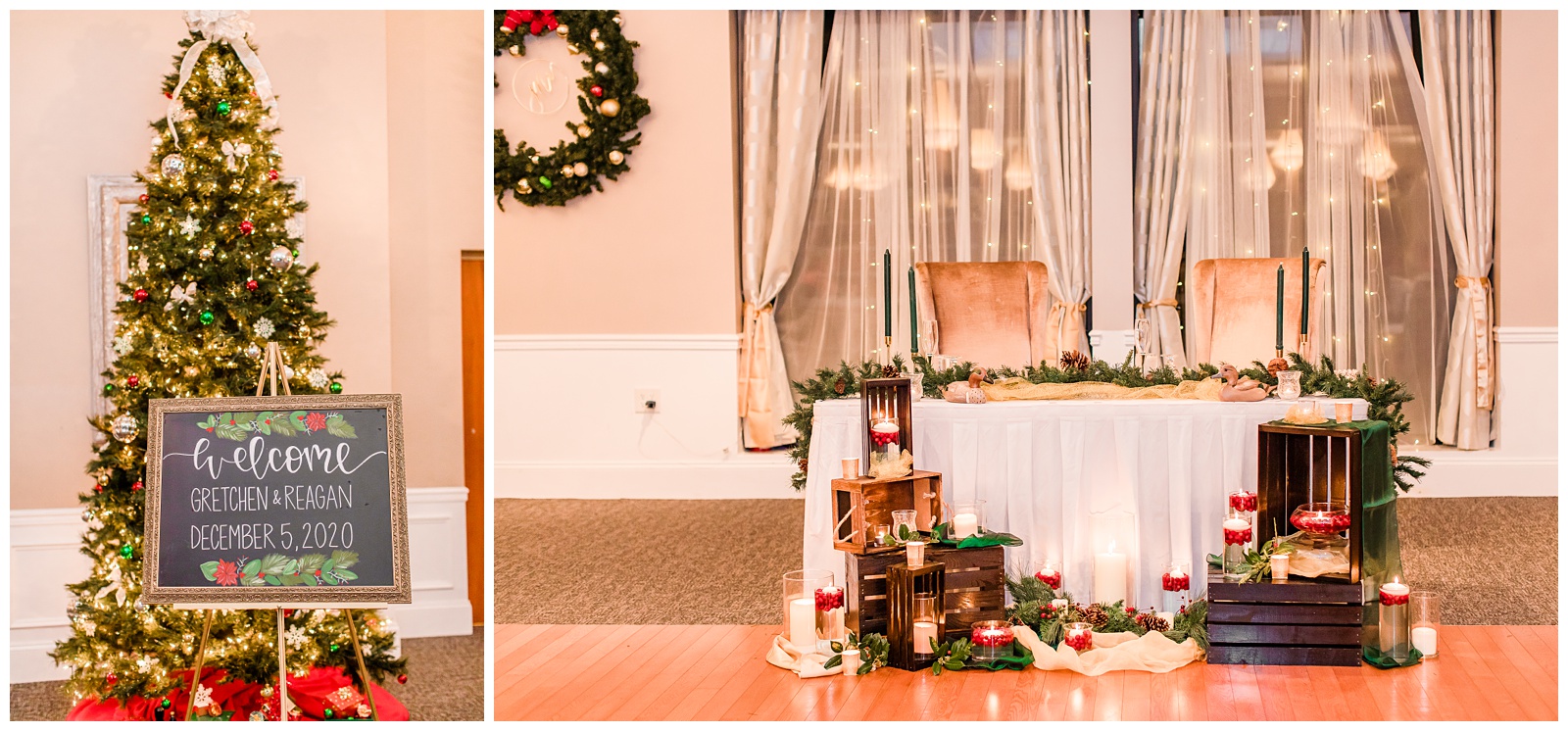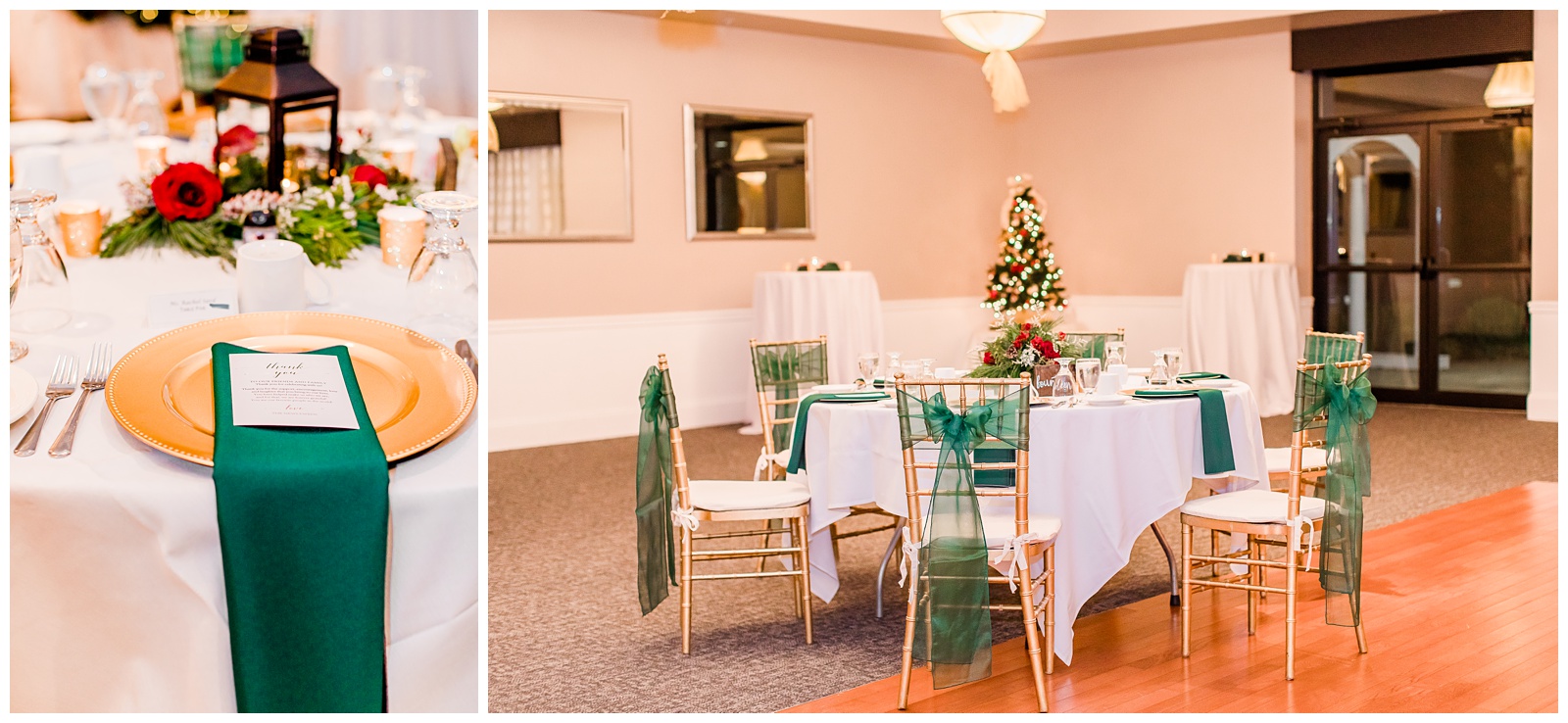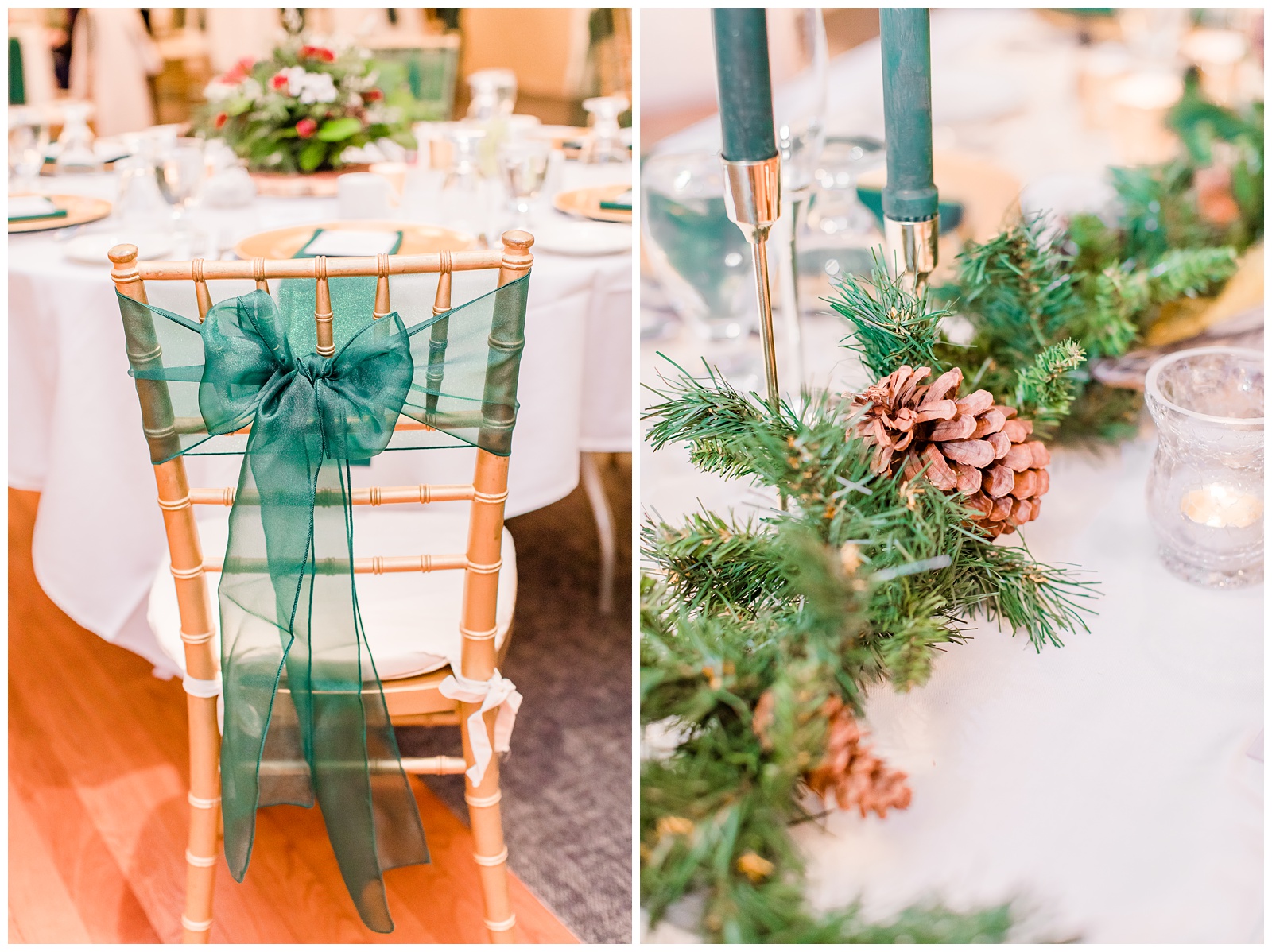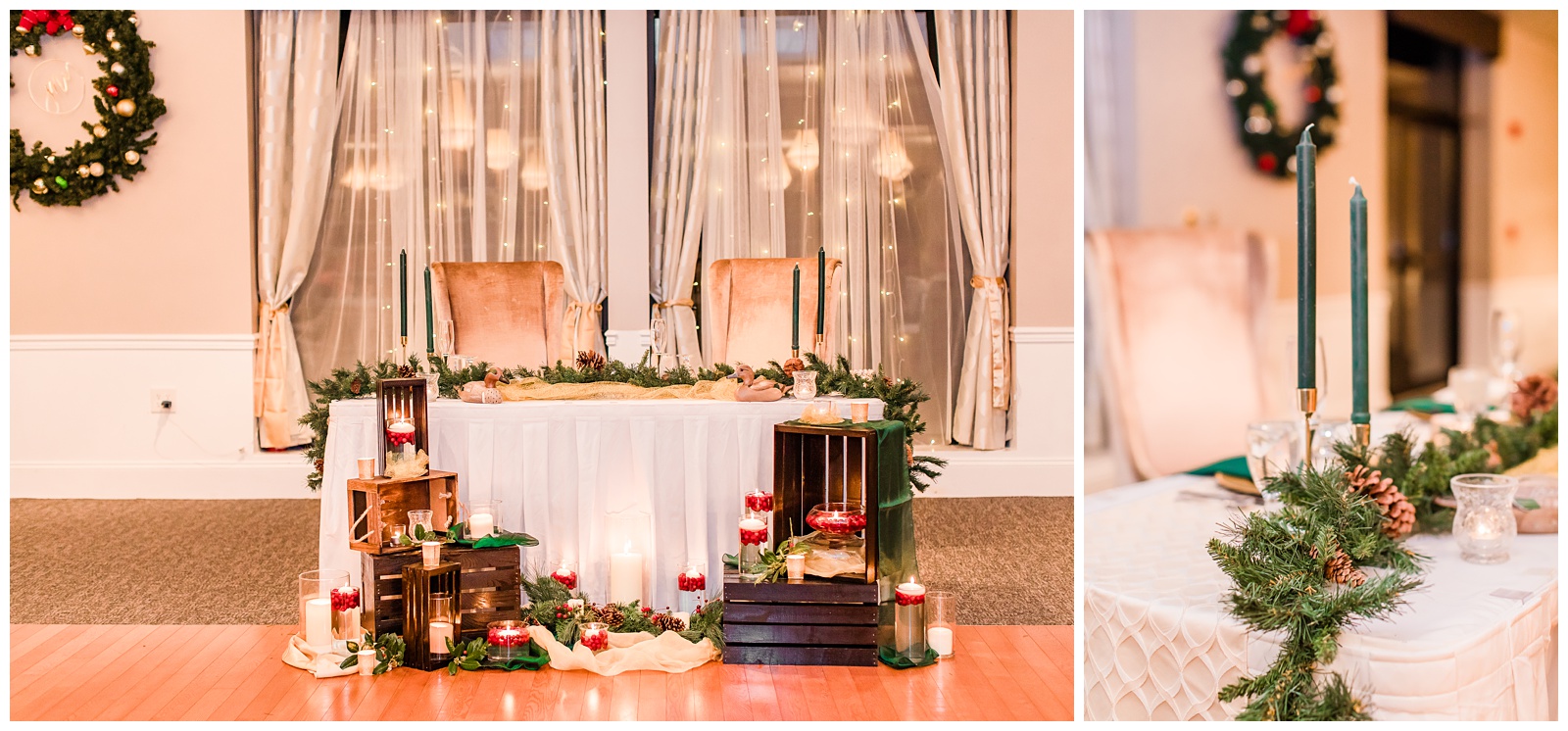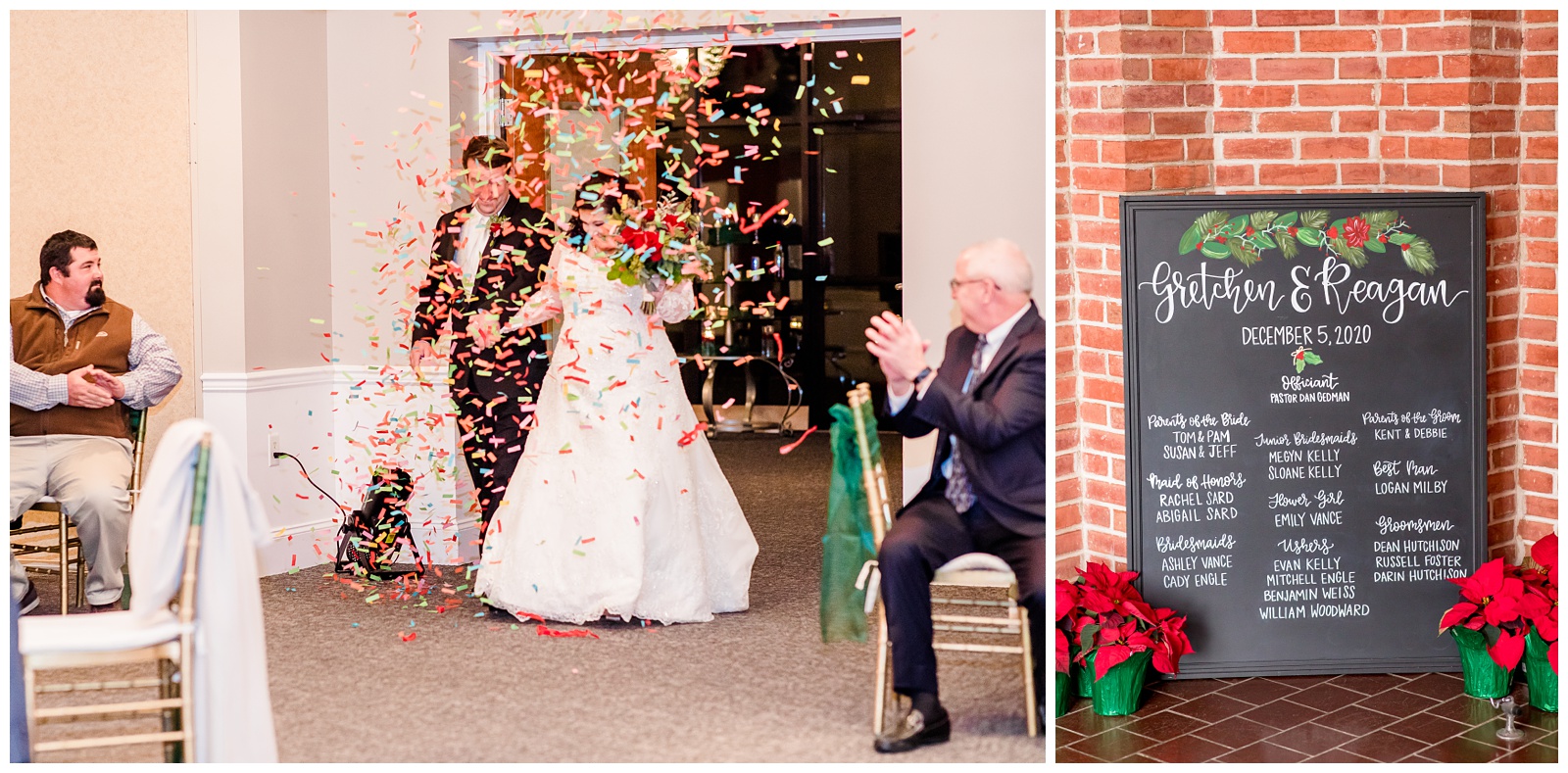 The Milestone
Definite Sounds
St. Luke's United Methodist Church
Sweetbay Flowers
Bridals by Elena